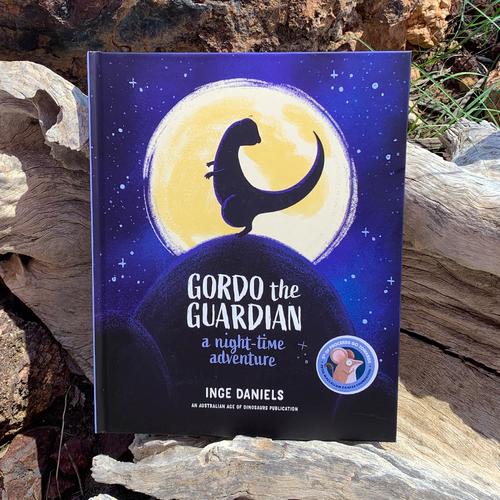 Gordo the Guardian
A Nigh-Time Adventure
by Inge Daniels
Reviewed by Mia Macrossan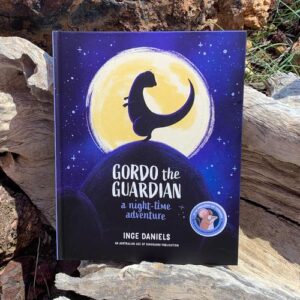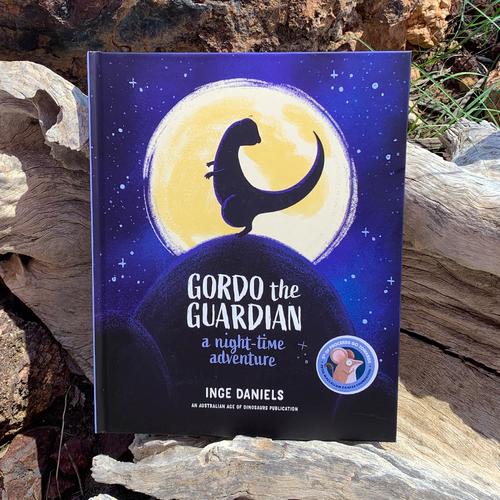 Inge Daniels was born in The Netherlands and now lives in Melbourne. Gordo the Guardian is her debut picture book as author/illustrator. This engaging story is set in the Australian Age of Dinosaurs Museum in Winton Queensland, a place famous for its dinosaurs and very popular with visitors. Young children  will enjoy this takeaway from their visit.
Gordo is one of several dinosaur statues in the park. But he is tired of the view and want to see something different. He wishes upon a falling star and is overjoyed to find that he can now roar, and stomp and wiggle his tail like a real dinosaur.
Off he goes to explore but he is mystified by some large footprints, and then a thundering roar gives him a big fright. He sees a huge shadow and hides as fast as he can.  Things look bad for little Gordo but all ends happily on this one night when he and maybe a few other dinosaurs are no longer statues.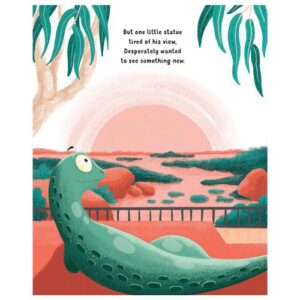 Bright illustrations, a clear text and an engaging story make this a must for all those youngsters fascinated by dinosaurs. The fact that these are local Australian dinosaurs just adds to the conversation.