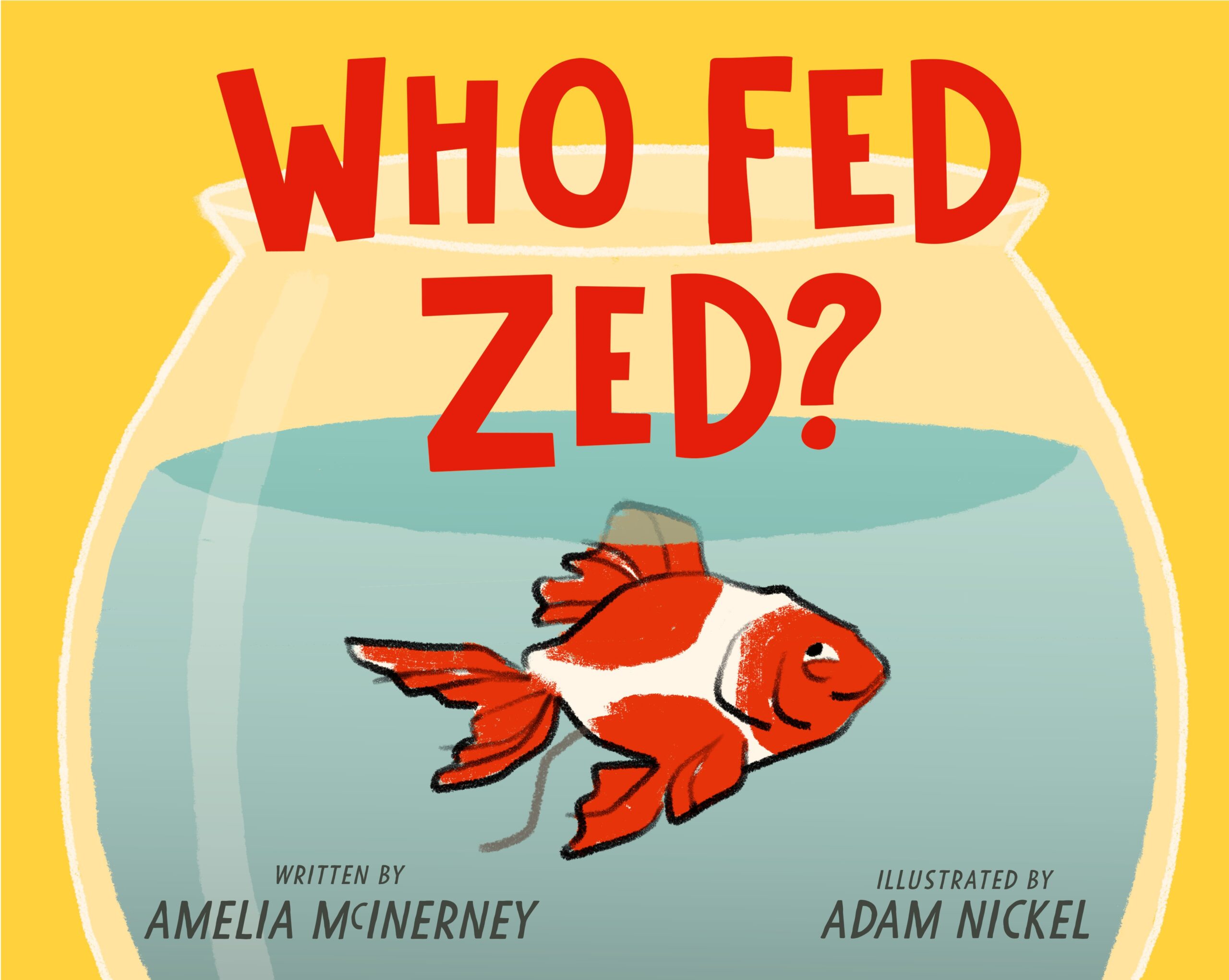 Who Fed Zed
By Amelia McInerney
Illustrated by Adam Nickel
Reviewed by Mia Macrossan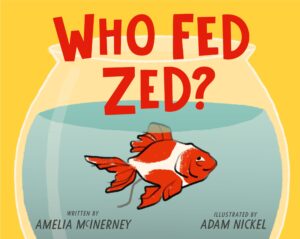 Amelia McInerney is a humorous picture book author. Her titles include The Book Chook illustrated by Connah Brecon, My Bird, Bertie, illustrated by Shane McG and  Bad Crab, illustrated by Philip Bunting. Adam Nickel's illustration style is very much influenced by mid-century-era design and illustration. He has a background in graphic design and animation.
This zany, complex and hilarious tale about Ted, Ned and Fred, and Fred's dog, Jed, and Fred's fish, Zed, rhymes throughout. Sometimes the rhyme is a bit laborious but even when the children groan to hear it, they love it just the same. The plot such as there is, concerns  an almost deadly mix up between Zed's fish food and Jed's flea powder.
Zed the fish is white and red.
His poo hangs down in one long thread.
The main thing, though, is what Fred said,
'NEVER, EVER FEED ZED BREAD.
It all looks very bleak  for Zed at one point until the problem is sorted and everyone is healthy and happy again.
The bold colourful illustrations really bring the story to life and help the reader separate out all the characters with their very similar names.
There is a serious message here about reading food labels and thinking about food allergies and being careful about what you eat and what you feed your pet but the story is so silly, with so much rhyming repetition that you can just enjoy it for the fun of making silly sounds.