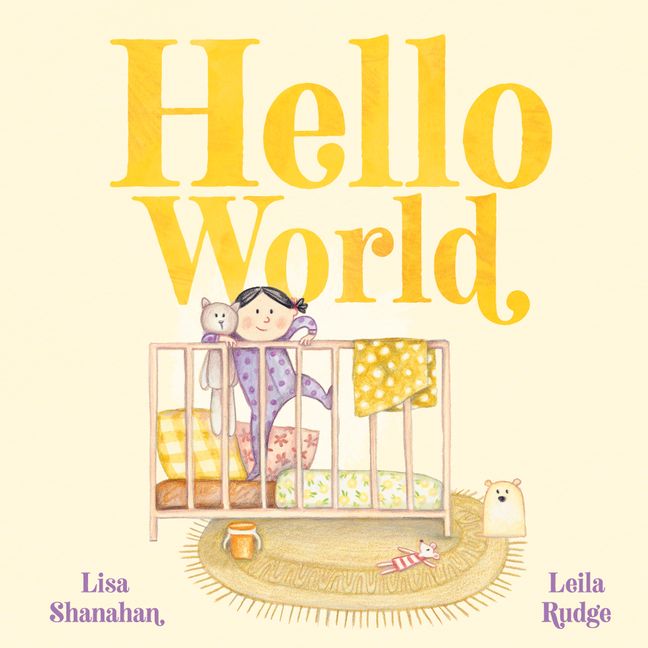 Hello World
By Lisa Shanahan
Illustrated by Leila Rudge
Reviewed by Mia Macrossan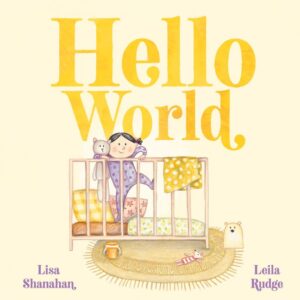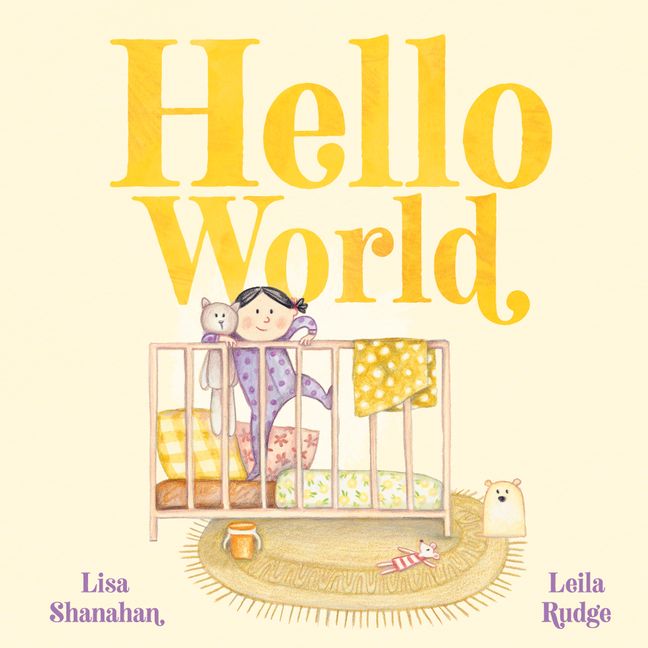 Lisa is the author of several award winning books including Bear and Chook by the Sea and Big Pet Day. Here in collaboration with the talented Leila Rudge she has created another delightful picture book showing a crowded busy and happy day in the life of a toddler.
A bright-eyed girl wakes up and greets the world, the sun and the day. We share the mayhem of breakfast with the family and the cat, playtime, dressing up, making things with glue and glitter, and then outside for a bit of sun. She plays with the hose, finds a lizard, has a nap, then goes in the car with mum to pick up her brothers from school. Then off to the park for some active fun. More food, followed by a bath, a story and sleep. The End.
This delightful simple look at 'a day in the life of' …is told in rhyme that never falters. There are never more than about ten words to a page with the colourful inventive illustrations adding in all the details. Using pencil and water colour and soft colours Leila Rudge creates a cosy warm world full of love, fun and adventure.
Children will enjoy recognising many of the activities here and comparing and contrasting with their own happy days. Sure to inspire much laughter and  animated conversation.