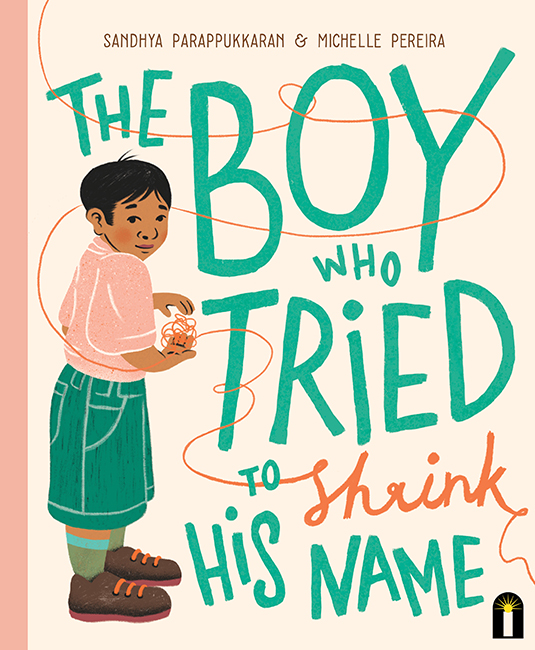 The Boy Who Tried To Shrink His Name
By Sandhya Parappukkaran,
Illustrated by Michelle Pereira
Reviewed by Mia Macrossan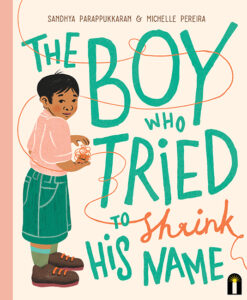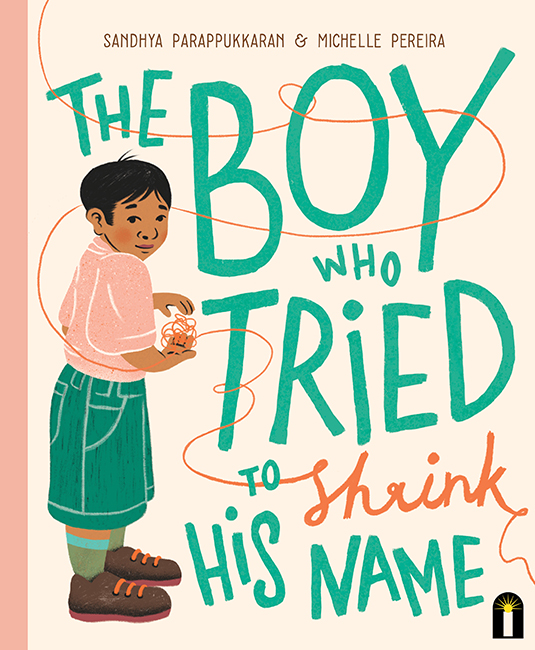 Here is something completely different. Debut author Sandhya Parappukkaran has written a charming and thought-provoking story about a boy who is struggling with his very long name. As you can see the author herself has quite a big surname. When I spoke to Sandhya she said that she made up the boy's name of, wait for it,  Zimdalamashkermishkada.
On the first day at his new school he plans to shorten it to Zim or Zimdala but the long version keeps popping out. Its quite funny when a new buddy asks him how to spell his name and in his mind his name explodes like a crack of thunder. Back home he asks his mum if he can change his name to Zim and her response makes him pause. It takes a little while but gradually he accepts and gains acceptance with his long name and that feels just right.
This story will resonate with all those children whose name is, for whatever reason, unfamiliar to their peers. Winning acceptance is easier today as Australia is a more multicultural society and names that are unfamiliar or difficult to pronounce are not anglicised as often as before, although it still happens. Our name is  who we are and Sandhya carefully explores what this means and how it can affect our lives.
This timely and sensitively written story will amuse young children and give them some understanding and sympathy for those blessed with a wonderful but possibly difficult name.