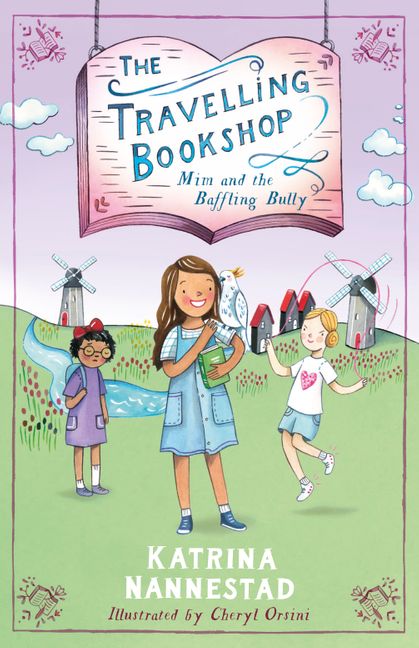 Mim and the Baffling Bully : The Traveling Bookshop #1
By Katrina Nannestad
Illustrated by Cheryl Orsini
Reviewed by Sarah Custance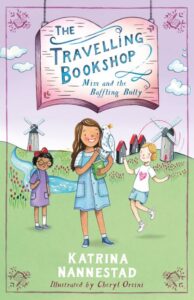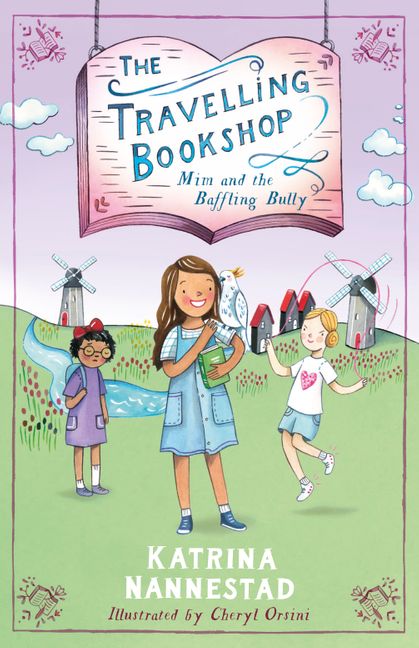 Katrina Nannestad is the award-winning Australian author of over a dozen middle-grade novels including the much acclaimed The Girl, the Dog and the Writer in Rome series as well as the CBCA shortlisted book We Are Wolves. Mim and the Baffling Bully is the first book the new series The Travelling Bookshop. 10-year-old Mim travels the world with her dad and little brother in a magical traveling bookshop.
Their loyal Clydesdale Flossy pulls the bookshop to wherever they are needed the most so that Mim's dad can use his knack for giving people books that they don't necessarily want but that they do unknowingly need. When the family arrives in a picturesque Dutch village, Mim is sure that they are there to help Willemina, a kind young girl who is being bullied by Gerda, a beautiful but mean classmate.
But when Mim's dad hands Willemina a book on bugs and not one to help make her strong and brave, Mim is sure that he is giving out the wrong books! Can the bookshop work its magic on the small village and bring people together or will the wrong book just end up making everything else worse?
Packed with the strong themes of the true meaning and value of friendship and family, readers young and old will be delighted in this new, magical story full of uplifting messages and many book references.
Cheryl Orsini's sweet and charming illustrations throughout the book help to draw the reader into this quirky story where lambs might fly, caravans have unlimited room, hedgehogs live in dictionaries, and "the line between books and real life is not as clear as most people suppose"!