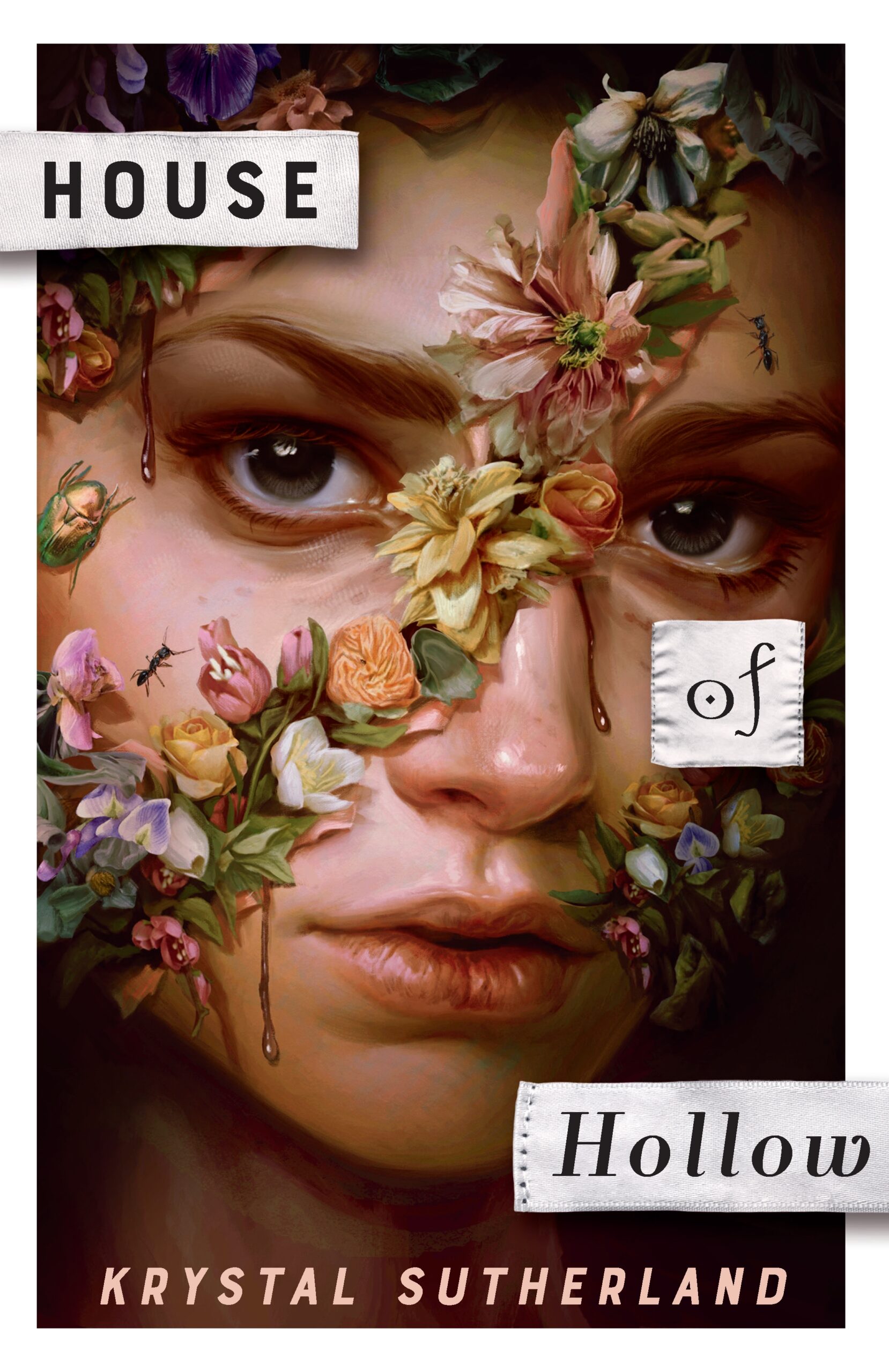 House of Hollow
By Krystal Sutherland
Reviewed by Margaret McKay-Lowndes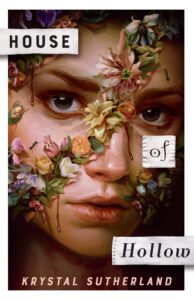 In House of Hollow, Krystal Sutherland has tapped into a rich store of fairy tales and folklore to mine the concept of the changeling, a tradition found in many nations from Ireland to Scandinavia to Cornwall or in this case Scotland. She vividly brings to life a twisty tale at times grisly and macabre, of fairies swapped for a human children. 
The story of the three Hollow sisters, Grey, Vivi and Iris is one of gothic horror. The girls  mysteriously disappeared one day when they were younger, and returned with whitened hair and darkened eyes, and a strange scar at the base of their collar bone. They manifest unique powers, Grey in particular being able to bend others to her will. The telepathic other-worldly bond between the sisters is described so many times that it becomes a little repetitive. Some of the episodes  merely pad out the journey, for example, visits to Grey's homes where in spite of macabre discoveries no further light is shed on her whereabouts. 
The story begins with the disappearance of Grey who has been stalked by a strange and violent hybrid creature. It twists and turns through a very complicated network as Vivi and Iris follow clues to discover Grey's whereabouts and destroy the stalker. Strange gruesome scenes ensue with vivid descriptions of rotting corpses and a trek through a stinky swamp of a landscape that straddles the world between the living and the dead. Grey's boyfriend, Tyler, provides the comic relief, his witty comments serving to lighten the mood without damaging the suspense. However, at times Sutherland seems to struggle with the internal logic of the narrative – are the creatures in the swamp alive or dead? Some of them seem to be both simultaneously. 
Some of the quirks here echo of the true story of Bridget Cleary, whose husband Michael was convicted of her murder in Ireland in 1895. Michael was thought to suffer from Capgras syndrome, a psychotic belief that a person has been replaced by someone else. Michael's belief was used to defend the murder, but the judge was not impressed. Like Michael, the girls' father, Gabe is also thought to be suffering from this syndrome; are the sisters human children, or creatures from another realm? 
Even though  House of Hollow is repetitive in parts, the writing is lush, creating a smelly, horrible world teeming with corpses, witches, spells, potions, runes, and lots of blood. Sutherland's prose is so effectively descriptive that those who are sensitive should perhaps choose something else, while lovers of the gruesome and grisly will revel in it. 15 years and older.