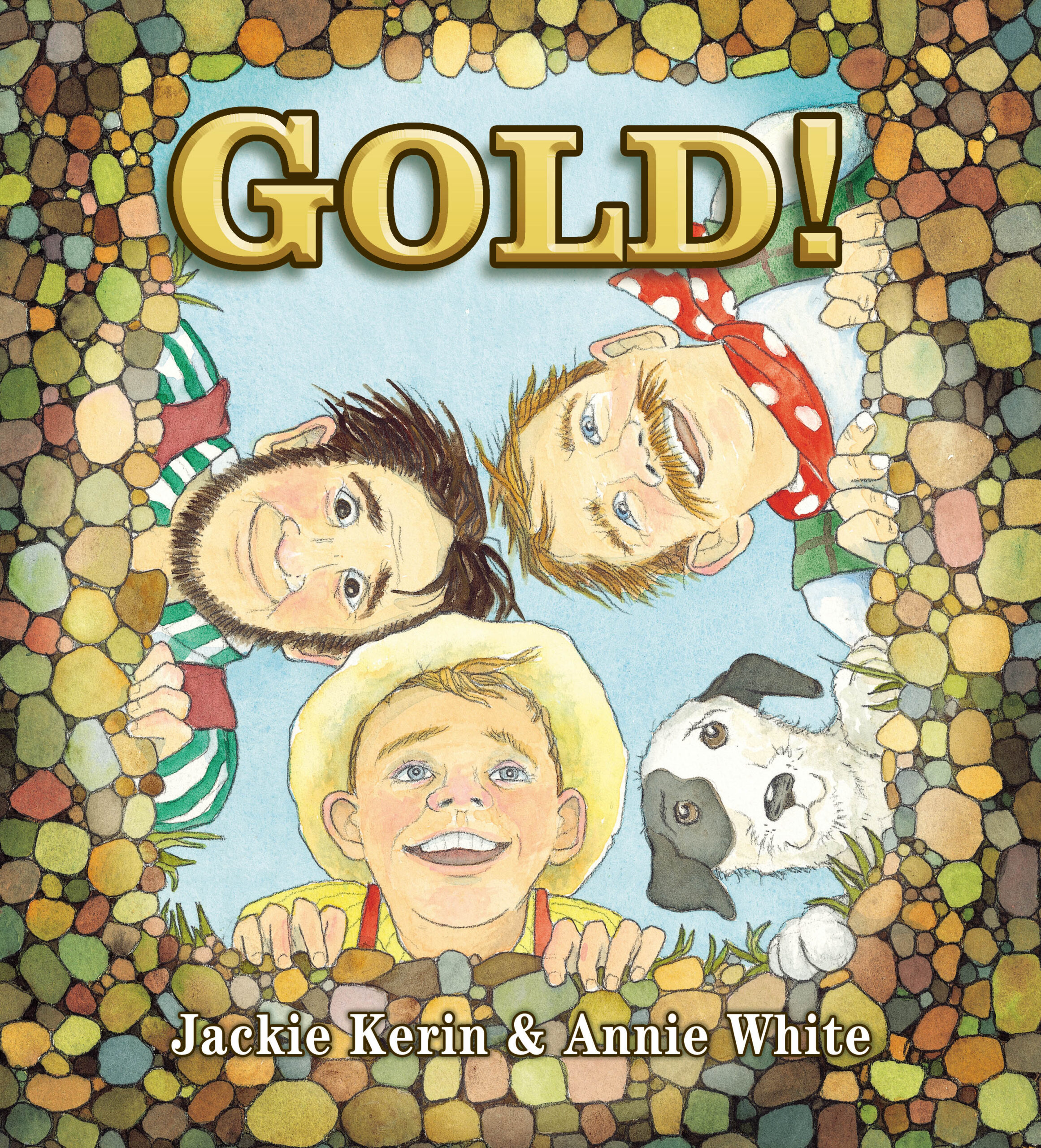 Gold!
By Jackie Kerin
Illustrated by Annie White
Reviewed by Margarite Igras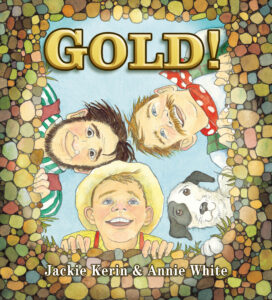 This picture book set in Victoria during the 1850's gold rush, is based on a true story. The author, Jackie Kerin, captures our imagination with the personal story of four young men who meet on the way to the goldfields. Annie White, the illustrator, researched paintings, and sketches of the era to produce these vibrant, expressive, and historical illustrations.
English brothers, Robbie, and Jim Ambrose, meet up with two Canadian brothers, Sam, and Charlie Napier. They are part of the long column of people heading to the goldfields, carrying their picks, swags, and meagre belongings.  The lads decide to peel off near Bendigo. They find gold, but not the size of a peanut, plum or porcupine.  Instead, they find flecks, fragments, and specks. They persevere and then, one day in August 1857, they struck gold, bigger than a leg o'lamb. The biggest gold nugget ever found. A delightful character, Ma Kilduff regularly cautioned prospectors about gold thieves in the fields and advised how to keep their finds safe. The boys heeded her words and came up with a clever solution.
The author has used her storytelling skills to create this wonderful personal yarn, rich in characters, hope, toil, dishonesty, problem solving and the amazing moment the lads show Queen Victoria their find. Almost a touch of a fairy tale.
The text is short, with repetitive words, sounds, ending rhymes and colloquial terms that are explained at the end of the book. It is a yarn that together with the expressive illustrations, begs to be read out loud.