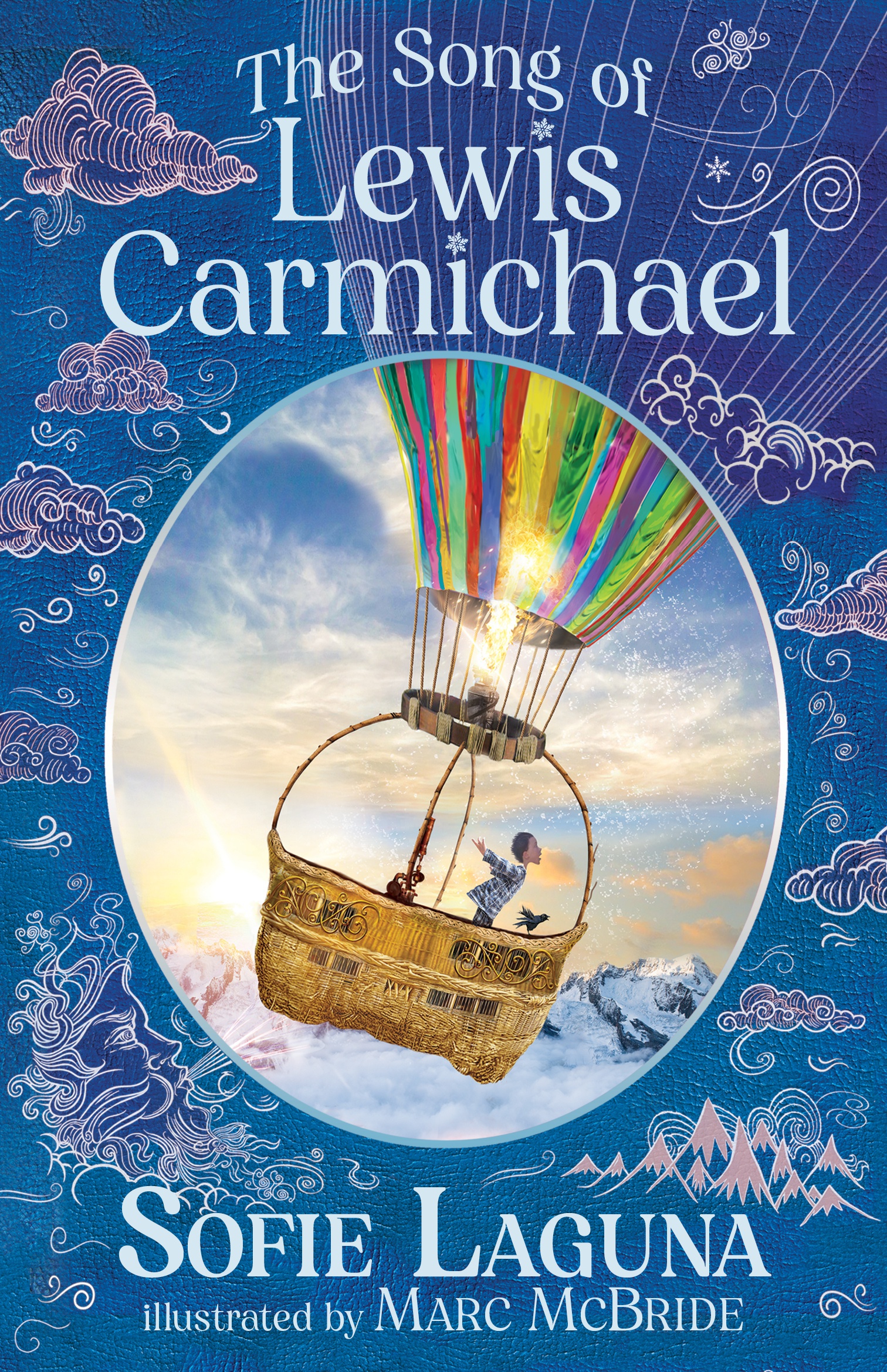 The Song of Lewis Carmichael
By Sofie Laguna
Illustrated by Marc McBride
Reviewed by Mia Macrossan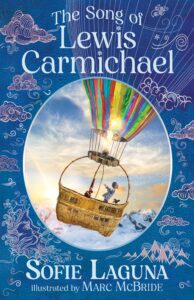 Sofie Laguna has won numerous awards for her children's fiction and the 2015 Miles Franklin award for her adult novel The Eye of the Sheep, about an autistic boy, so you can be confident you are in good hands when you open a new book of hers. The Song of Lewis Carmichael is her latest novel for middle grade readers.
This sensitively written story, given an extra dimension by the detailed illustrations by Sofie's husband, Marc McBride, immediately captures the reader's heart and mind.
Matthew is not quite comfortable in his skin. His parents are loving but a tad over protective and he doesn't have any friends at school. He enjoys losing himself reading about the wonders of the Arctic, the animals, the weather, the shifting changing land of ice, wind and snow.
One evening he is woken by a tapping at the window. It is the crow with the broken wing, Lewis Carmichael,  that he befriended in the park, inviting him on a grand balloon journey to the North Pole. Is it a dream? 'How strange it all was. A bird in his hands, a balloon on his roof. Yet things felt more real here, not less.' (p 20)
After a remarkable journey Matthew enters the magnificent arctic zone and his wishes and dreams become reality, sort of. He sees a white-tailed eagle, meets a polar bear, and then later on its fierce mother. He even sees,  to his immense delight the Aurora Borealis. Lewis is always at his side, singing his marvellous song, supporting and encouraging him, totally without judgement. Here Matthew 'felt like a new person, a different person…it was as if he was only being made now, in this moment of placing his boots on the ice' (131).
This imaginative story is complemented and extended by Marc McBride's detailed and atmospheric illustrations. And there are so many of them, hooray! Using pencil and photo shop and just the colour blue he creates a world that echoes the arctic environment but also somehow provides warm details of home and practical things such as baskets and birds and mugs of tea. Even the print is blue which sits so well with the warm cream colour of the paper. It is obvious that a lot of thought has gone into the creation of this book, on every level.
When Matthew gets back home, he is a changed boy, more aware and more accepting of his life. As Sofie says: Through the pain of growing up and getting real, we listen to the song of ourselves, and learn that we are enough'.
This story provides all the adventure and excitement that children crave but also delivers an emotional complexity leaving them with new insights that will linger long in the memory.
Recommended