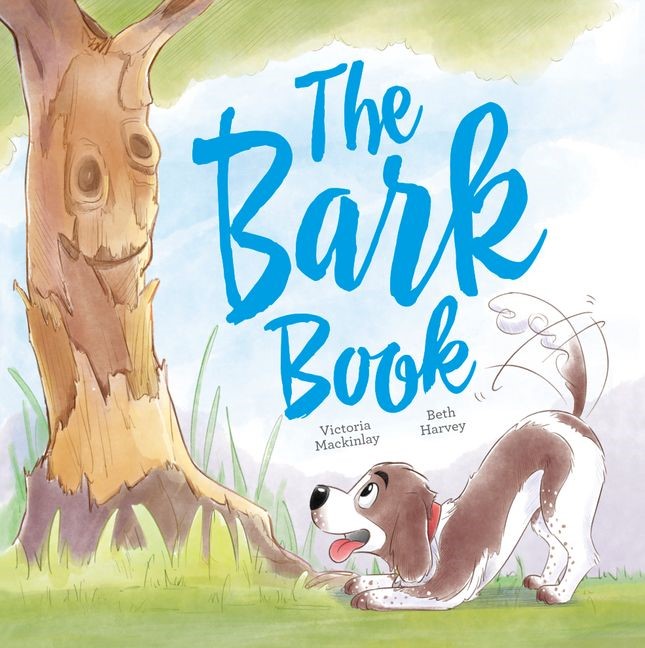 The Bark Book
By Victoria Mackinlay
Illustrated by Beth Harvey
Reviewed by Sandy Driessens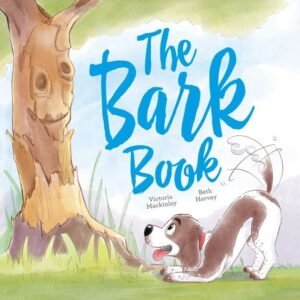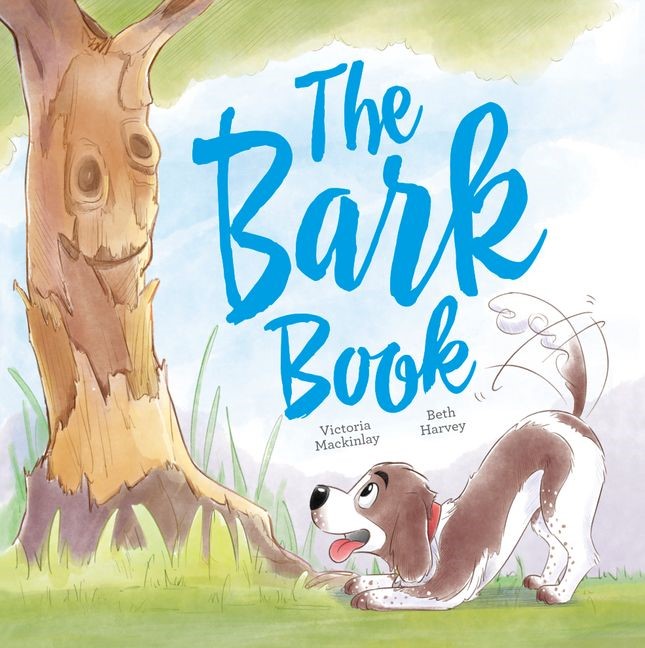 "Dog bark. Tree bark. Let's go see bark." You can feel the joy and excitement when you first see this cover so … is it about Dog bark or Tree bark?
When this loveable dog's best friend comes home from school, the adventure begins. Yes, there is a lot of barking but, after the necessities are out of the way, the barking is all about greeting friends, playing, exploring and sharing the experience with an adored friend.
Mackinlay's sparse text speaks "dog language" beautifully, expressing the dog's dialogue and emotions from its own unique perspective. Her clever use of repetition and homophones, tie the two "barks" together as in "Heal bark. Heel bark".  The font size and placement make it easy reading and relevant to the illustrations.
Harvey's images are delightful. The end papers begin to interweave the story of the dog and the tree bark, with hidden images of bones. The timber on the flyleaf is warm and the woodgrain a nice touch. The dog's character is easy to read with its facial expressions and body language. The tongue and tail movement bring the excitement to life. These emotions are also expressed in the bark images, that appear in every spread, making it, the other integral character in the story. The watery colours tell a gentle story.
Dog, nature lovers and early childhood readers will enjoy this immensely.  For little ones there's lots of barking to be done and subtle images to search for.  Apart from the joy of sharing a day with this pet, there is a message about caring for not only your pet but also the our environment.