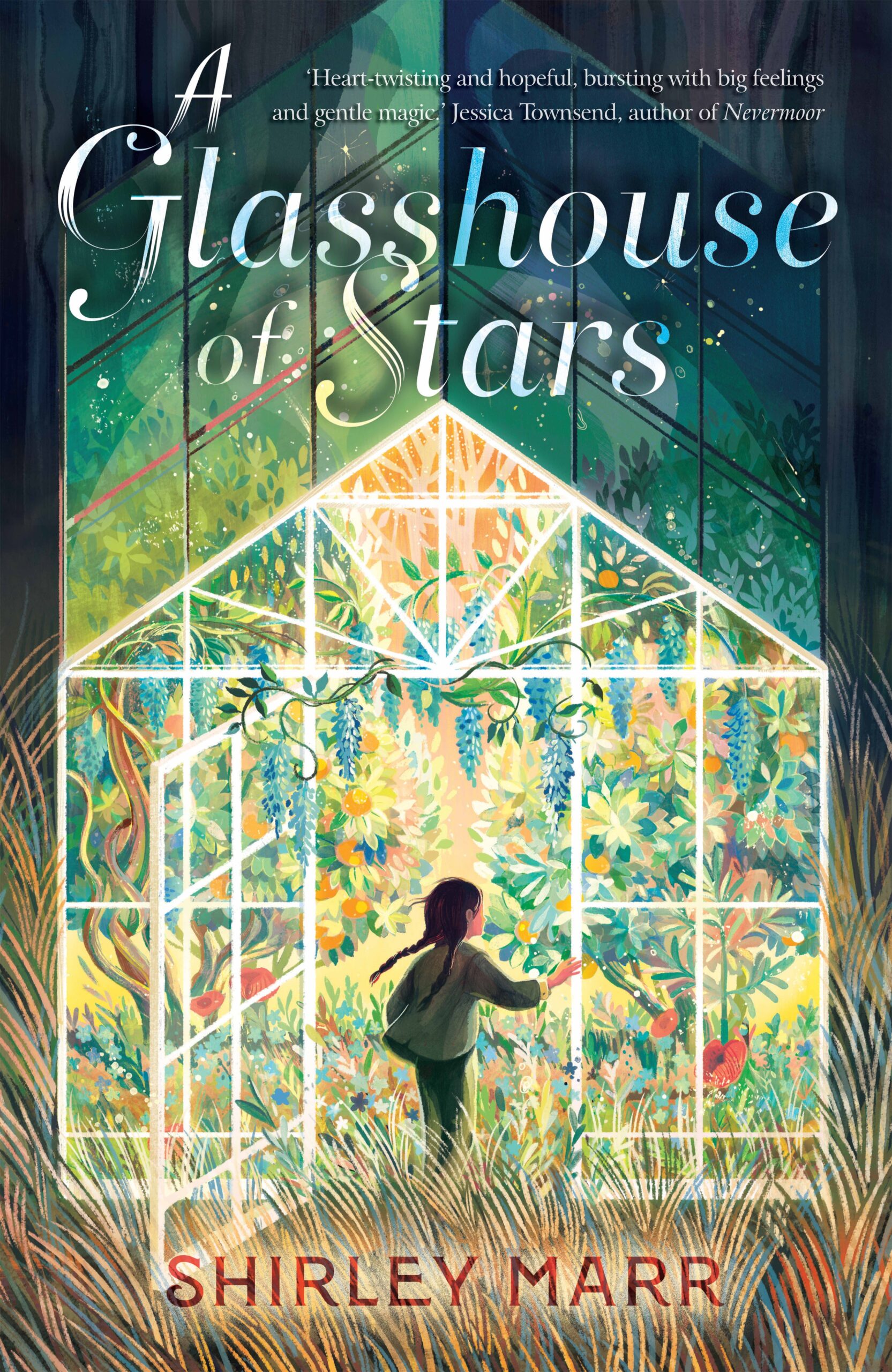 A Glasshouse of Stars
By Shirley Marr
Reviewed by Zewlan Moor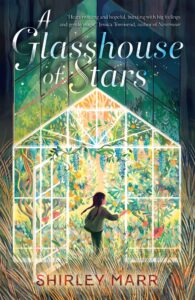 A Glasshouse of Stars was picked up off the slush-pile by Jessica Townsend, the internationally best-selling author of the Nevermoor series. She passed it to her agent, Gemma Cooper, and a publishing deal ensued. This fairy tale origin story matches the magic-in-the-real-world, fantasy feel of the book.
The story is about Meixing Lim, who arrives with her father and pregnant mother by plane, from their island home. They have inherited a big house, that strangely shifts in size and shape to accommodate guests and seems to want to protect Meixing. Despite its comforting overtures, Meixing names it Big Scary, and is more comfortable in the ruined glasshouse in the backyard. For when she steps inside the glasshouse, in the tradition of portal fantasies such as The Lion, the Witch and the Wardrobe, she steps into a magical world of lush gardens and growth. 
Meixing's family are not particularly welcomed into their new community, the New Land. At school, a mean girl pretends to be her friend, but then turns on Meixing. Fortunately, she finds friends in her neighbours, the Huynhs, who are recent Vietnamese refugees, as well as a kind ESL teacher. 
Neither the land of origin nor the new place is named, but the author came to Australia from Christmas Island as a seven-year-old in the 1980's, and the stories in this book feel authentic. It is interesting that the narration is through second-person point-of-view, which is uncommon outside Choose-Your-Own-Adventure type books. It places the reader inside Meixing's experience, and I can imagine a good classroom teacher performing an expressive read-aloud of this book for upper primary or lower secondary.
With its themes of diversity, fitting in, and bullying, A Glasshouse of Stars would likely stir a lot of discussion. But bring some tissues for near the end—my eyes welled up at a particularly affecting scene involving Meixing's pregnant mother. Fortunately, the book ends on a hopeful note, with Meixing reciting her story: 'I live in a house called Big Scary, even though she is not always scary. Sometimes she is kind. She is more than a house; she is our home.' (p 277)