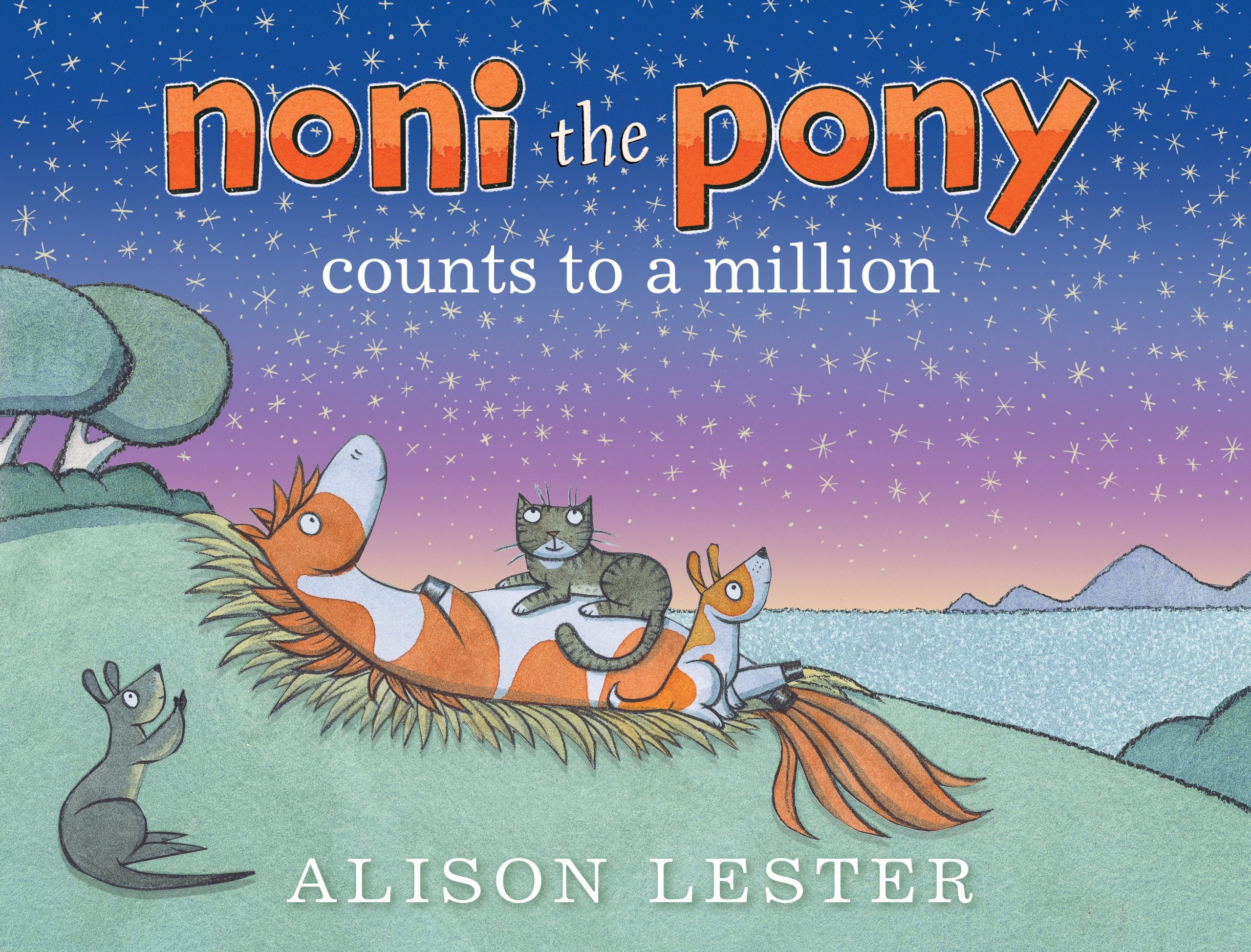 Noni the Pony Counts to a Million
By Alison Lester
Reviewed by Barbara Braxton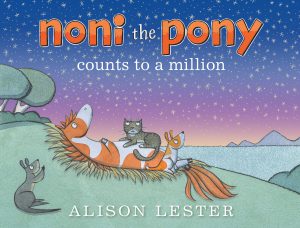 Former Australian Children's Laureate Alison Lester first introduced us to Noni the Pony in 2011 and it was shortlisted for the CBCA Early Childhood Book of the Year.  This was followed by another adventure Noni the Pony Goes to the Beach.in 2014 and then Noni the Pony Rescues a Joey  in 2018.
So she has become a favourite of  many preschoolers over time, and this new adventure, written in rhyme and beautifully illustrated, will become a favourite too, particularly if today's preschooler has an older sibling who remembers the earlier stories.
Little people know that learning to count is a sign that they are growing up and Noni the Pony is no different.  So as she watches her farm  friends play and frolic, she counts them – all the way to a million!! And while most counting books just introduce the words for one to ten, this one includes the concepts of dozens, hundreds, thousands and a million – as the stars shine overhead on what has been a very busy day.  
Featuring all the vital elements that help develop young readers' concepts about print, this is one that they will be able to read to themselves within a very short while because the illustrations support the text so well, adding another layer to their belief that they will be a successful reader.  Who could ask for more?