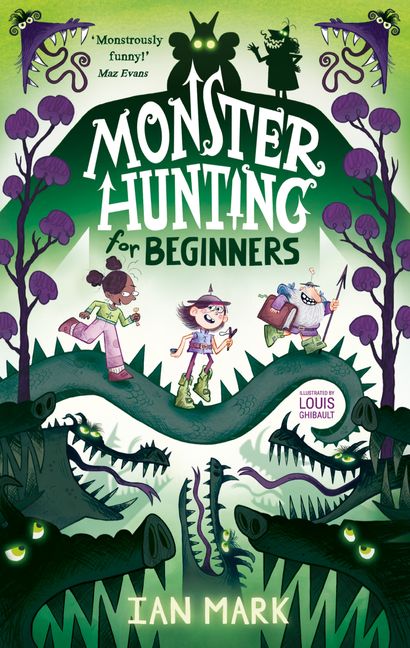 Monster Hunting for Beginners
By Ian Mark
Illustrated by Louis Ghibault
Reviewed by Melissa Salisbury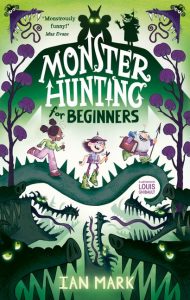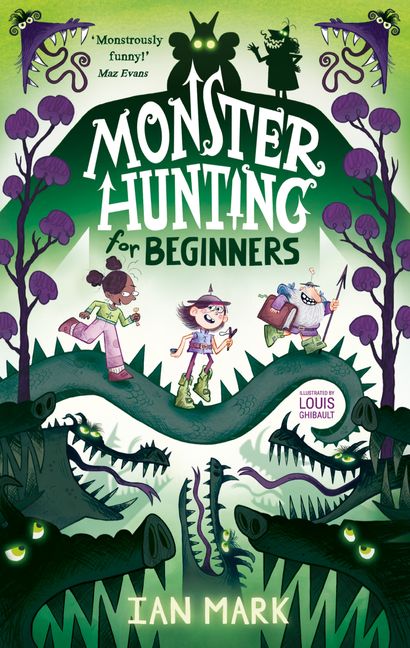 Monster Hunting for Beginners is Irish author Ian Mark's first novel in a brand-new fantasy series that hits all the sweet spots for kids—funny, sweet and plenty of fart jokes.
The story begins with our protagonist, Jack, who is small, clumsy and wears glasses. He also has an over-protective father who won't let Jack do anything in case he gets hurt, or worse, dies, just like Jack's mum. When Jack gets home from school one day to find his father missing, his Aunt Prudence moves in and makes life miserable. But then she's almost eaten by an ogre until Jack knocks him unconscious with his catapult. In the process, the ogre destroys Jack's house and Aunt Prudence takes off.
And then the real action begins! Jack becomes an apprentice to a grumpy 200-year-old monster hunter called Stoop, receives a book called Monster Hunting for Beginners, and travels to Cornwall, where even more ogres are causing trouble.
Children will love reading this fast-paced story with short chapters and constant action.  Jack is a likeable, sympathetic character who looks nothing like a hero, but deals with what life throws at him, and shows character and guts when it counts. Readers will be cheering him on, while laughing at his jokes.
And, of course, there are the monsters themselves, including smelly wart-covered ogres, Giant Fartdoodles and The Crusted Hairy Snot Nibbler. Who wouldn't want to be a monster hunter?
The illustrations by Louis Ghibault suit the story perfectly and add to the humour and fun. The only thing that detracted from this book were the constant asterisks with notes at the bottom of the page. While the notes were funny, I felt there were a few too many, especially at the beginning when the story was getting established.
Otherwise, this is a fun fantasy story for children aged 8+ that should elicit much snorting and giggling.