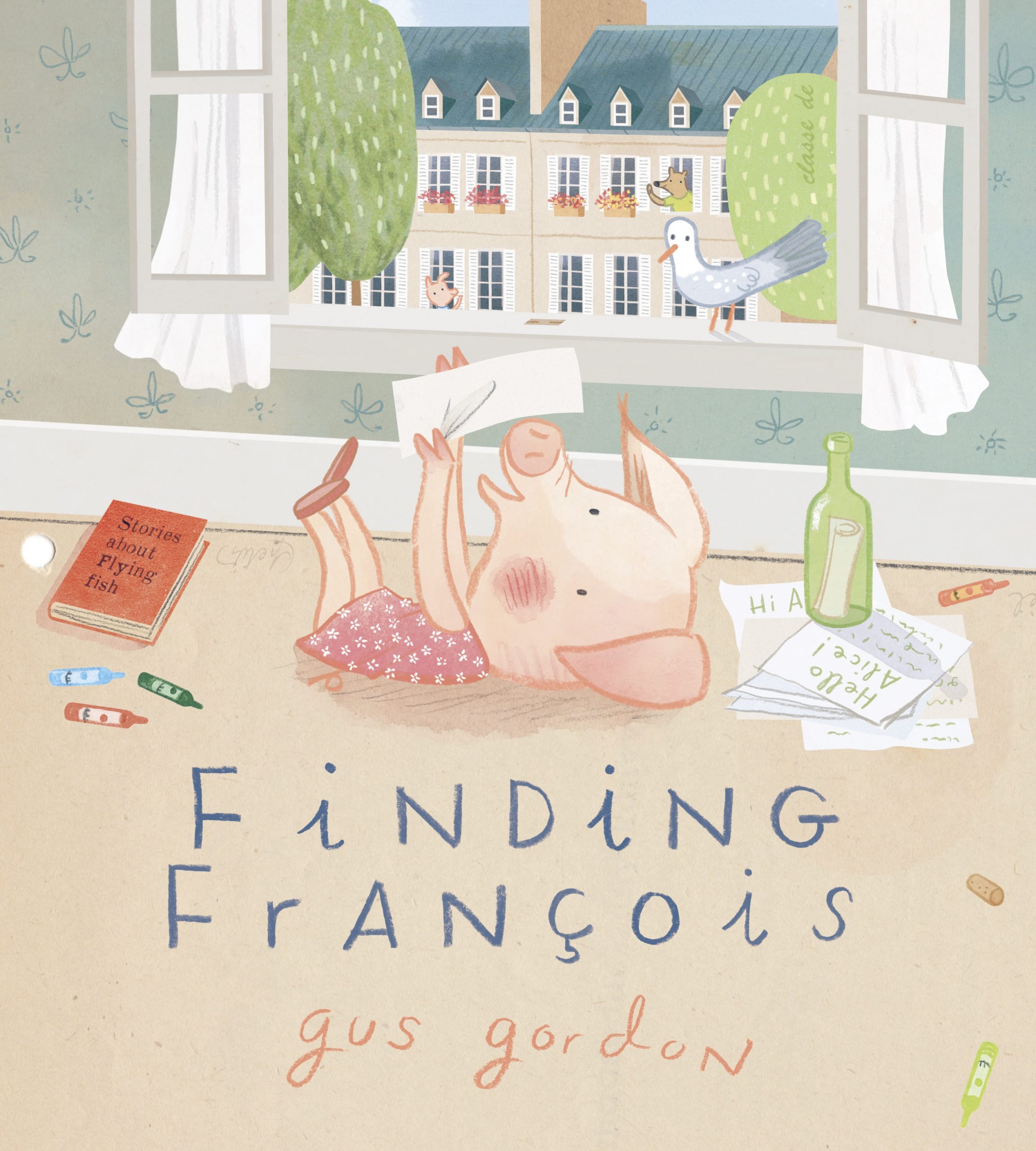 Finding Francois
By Gus Gordon
Reviewed by Margarite Igras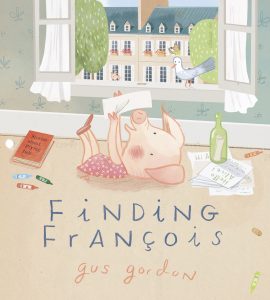 Gus Gordon has written and illustrated a most imaginative and charming book set in France, about two characters Alice and Francois, meeting, and building a long-distance relationship through regular short messages sent to each other. They meet serendipitously when Alice decides to send a message in a bottle, because she wants someone her own size to talk to. To her surprise, Francois, who lives with his father far away in a lighthouse, finds the bottle and returns it to the sea, with an answer. As this whimsical communication continues, Alice feels less lonely, and slowly builds up a list of things her new friend loves and does, such as dancing, origami, flower arranging and wearing funny hats.
There is magic and poetry in their engagement, as they each wait eagerly and patiently, for the bottle to arrive.  They are not aware of the risky journey of the bottle as it drifts, is swallowed by a whale, picked up and dropped by a seagull, but always washes up to be found by Alice or Francois.
The book has an array of texts both English and French. The children's handwritten short text messages written in coloured pencils; the storyline text, as well as the unusual inclusion of cut out items from a French furniture catalogue and a scattering of French sayings and shop names.
The illustrations are engaging as there are so many clues on each page about the French flavour of the book. There is also a variety of animals that inhabit this picture book France, from a porcupine, fox, bear, dog and of course the grandma and Alice pig.
Alice is a proactive character, who not only solves the problem of her loneliness but also must deal with the grief of losing her grandmother. She has the support of the adults around her in finally meeting her new friend.
There is so much in this book to explore and enjoy.