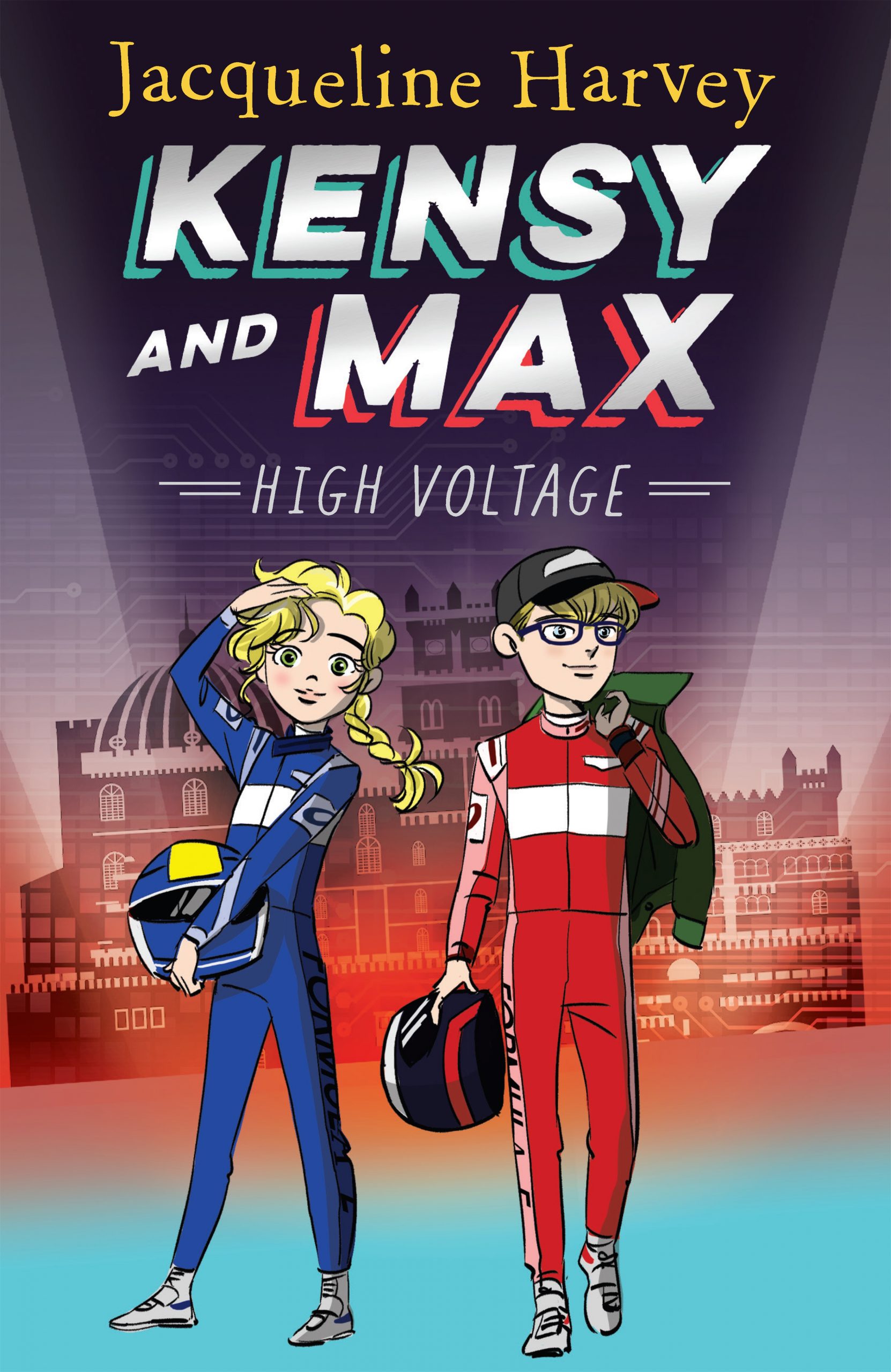 Kensy and Max #8: High Voltage
By Jacqueline Harvey
Reviewed by Melissa Salisbury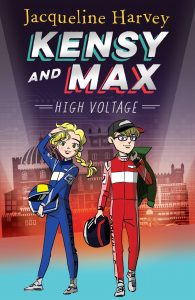 Jacqueline Harvey's Kensy and Max series returns with its eighth instalment, titled High Voltage, in a high-octane addition to the action-packed spy series.
Kensy and Max are supposed to be on a relaxing holiday in Portugal with family and friends after their tumultuous trip to Singapore and the attempt on their grandmother's life. Sun, sleep-ins and delicious Portuguese treats are the order of the day. But a nearby explosion, followed by a string of strange incidents, sees Kensy and Max, along with their friends Autumn and Curtis, begin an investigation on the sly. Of course, being part of a family who runs one of the world's largest spy organisations means they aren't the only ones—the whole family is acting strangely while pretending to be on holiday.
Kensy and Max are soon caught up in an unfolding plot of kidnap, sabotage and revenge, all centred around an electric car grand prix and the launch of an affordable electric car.
Readers will enjoy taking the ride with Harvey's well-drawn characters who are both relatable and aspirational. The map of Sintra in Portugal, a cast list and a glossary of Portuguese terms, helps the reader to feel like they're part of the spy adventure too.
The plot, combining a high-stakes car race, mysterious disappearances and splash of romance too, will keep readers turning the page to discover what twists and turns happen next.
Harvey cleverly overlays all this with the ongoing mystery of the code containing an ominous warning found by Max in his headmaster's office, so that readers will be keenly waiting for the next instalment at the end of this book.
If you are a fan of the Kensy and Max series, then race to your nearest bookstore and grab yourself a copy. It will leave you on the edge of your seat and wanting more.