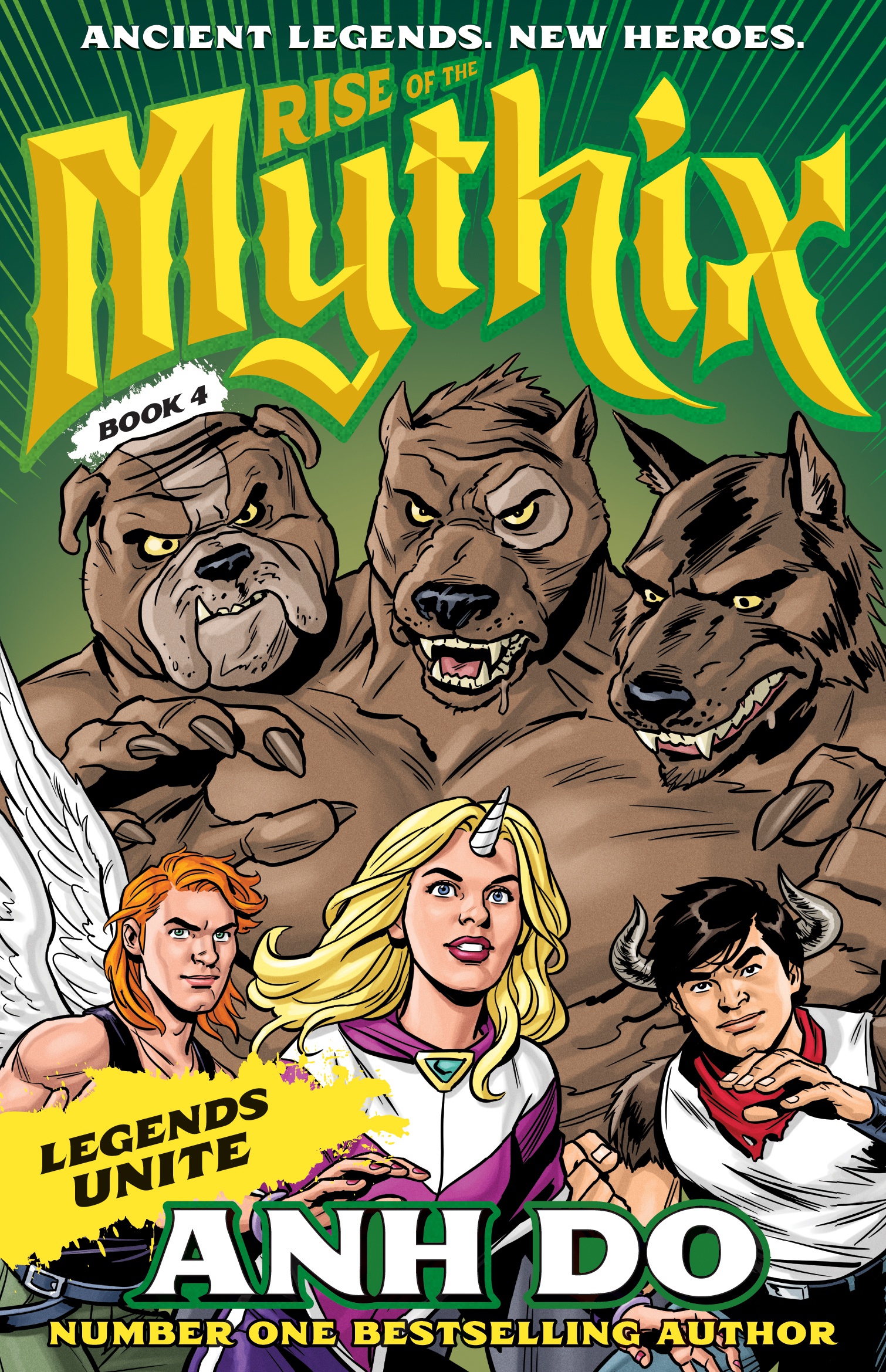 Legends Unite: Rise of the Mythix 4
By Anh Do
Illustrated by Chris Wahl
Reviewed by Sarah Custance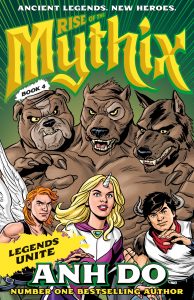 Australian author Anh Do has written dozens of children's books over the last few years with his latest instalments being upper middle fiction series such as Wolf Girl, Rise of the Mythix, Sky Dragon, and E-Boy. Legends Unite is the 4th book in the Rise of the Mythix series.
Now that all three of the Mythix are finally united they have the power to take down the Collector, stop his villainous deeds, and right all the chaos that he has caused. So, when the Collector commits a crime that affects the balance of the whole world, the newly formed Mythix team are there, united, to stop him… or so they should be. Internal dramas and mistrust have started to chisel away at the bond between the three Mythix and their mentor Stanley, leaving the team vulnerable and flawed. Will they be able to fix their bonds and work together as a team or will one renegade member possibly destroy all that they have worked for so far?
This book should NOT be read without having read the other books in the series in order. Without the other books characters are unformed, plots make no sense, and you will find the whole book confusing and unstructured as it is fundamentally meant to be read as part of the series as a whole. For those that have kept up with the Rise of the Mythix books or are looking to get into a new Anh Do series they will find Legends Unite a quirky, fast-paced book that, on occasion, leans towards teenage situations but in a way that younger audiences will still be okay with.