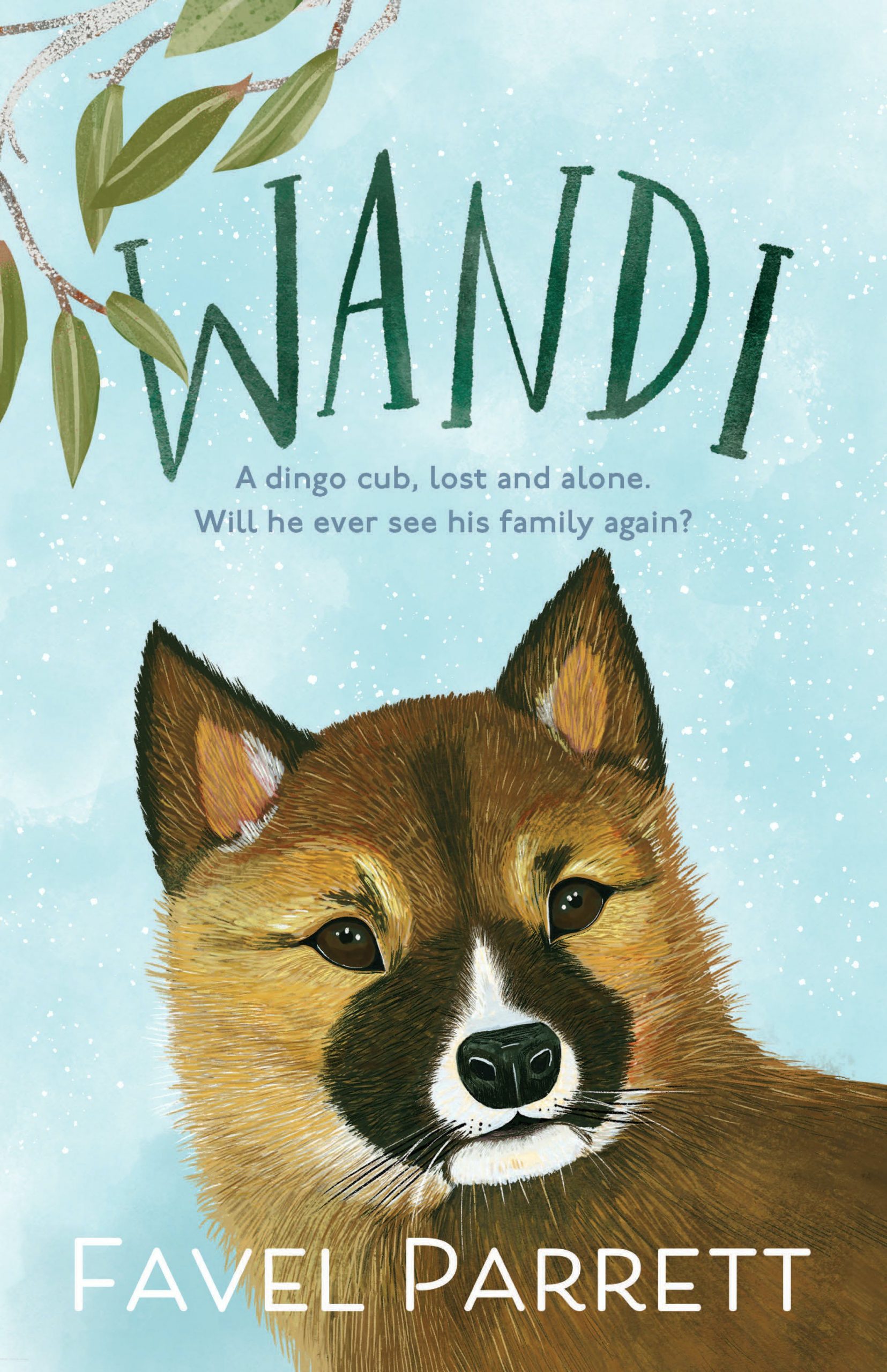 Wandi
By Favel Parrett
Illustrated by Zoe Ingram
Reviewed by Sandy Driessens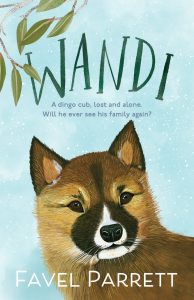 "The thing I remember most is my mamma's soft tail, warm and snug … I could hear my mamma's heartbeat – strong and constant. Always there. But one day Mamma's heartbeat changed. I heard it skip and race and scream. And that was the last time I ever saw her."
A young dingo pup, learning survival with his family in the chilly mountains, has his world irrevocably changed when he is taken by a giant eagle and dropped in a suburban garden. Forlorn and terrified, he is rescued by a human, the creature he had been warned to fear. Fortunately, this human is kind and safely transports him to a dingo rescue centre where he is named Wandiligong or 'Wandi'. So begins his journey, from spirited "runt of the litter" to "hope for the survival of the endangered Alpine dingo".
Favel Parrett's first children's novel, written from the innocent perspective of a pup is heart-rending. She captures the fear, yearning, loneliness and eventual acceptance that is felt by Wandi in language that is descriptive, garners sympathy and is easy to read. The essence of each chapter and pace of the narration transforms from panic and confusion to gentle calmness whilst retaining the curiosity and playfulness one would expect in a pup.
Zoe Ingram's cover illustration draws you to this beautiful, hardcover book. I immediately loved the endearing face of Wandi and the gum leaves, with silvery snow, placed the story in Alpine Australia. The simple, single line drawings, dispersed throughout, realize the nature of the story and perfectly complement the emotion in the text.
Based on the story of Wandi, a real dingo in a Victorian Sanctuary and Research Centre, the epilogue contains information about dingoes, the Centre and a Q & A with the Author.
What a wonderful creation this book is. It was a pleasure for me to read and I'm sure it will appeal as a read-loud or read alone for children 7+. A must for school libraries and classrooms, this story  shows us that, apart from caring for our wildlife, like Wandi, we can face adversity, learn to adapt and find where we belong.