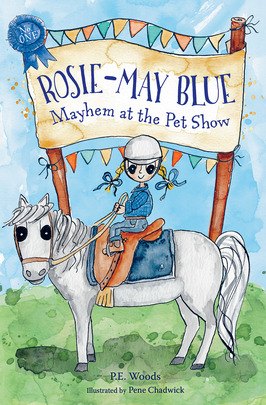 Rosie-May Blue: Mayhem at the Pet Show
By P E  Woods
Illustrated by Pene Chadwick
Reviewed by Sarah Custance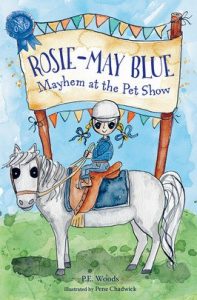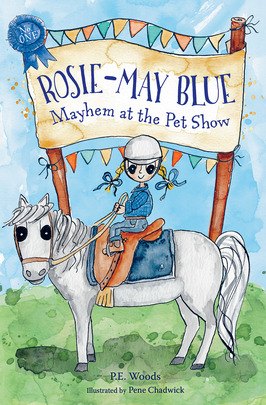 P.E. Woods is a keen lover of animals and literacy, both of which she strives to ignite a passion for in the children that she teaches. Rosie-May Blue: Mayhem at the Pet Show is her first book and the start of a series of Rosie-May Blue's adventures.
When 10-year-old Rosie-May Blue and her family move to a farm in the little town of Waterfall Way she is both excited to explore the new property and a bit scared about going to a new school where she doesn't know anyone. When her beloved pet and friend, Carrie the pony, goes missing Rosie-May is sure that it may be a sign of bad things to come. But with a new friend will Rosie-May be able to face the challenges ahead including classroom bullies, Pet Show's, runaway cows, lost kittens, and the fact that she can now hear her pony Carrie talking!
Mayhem at the Pet Show is written to deal with themes of friendship, bullying, belonging, family, being different, and love of all animals.
Suited to early readers the book sometimes feels clunky with overly childish writing that may be more suited to a picture book but would be an interesting bedtime read for any horse-mad child who will delight in the idea of talking animals.
Every chapter or so there is a black and white illustration by Pene Chadwick that helps to make quite a long early reader book engaging to young audiences.