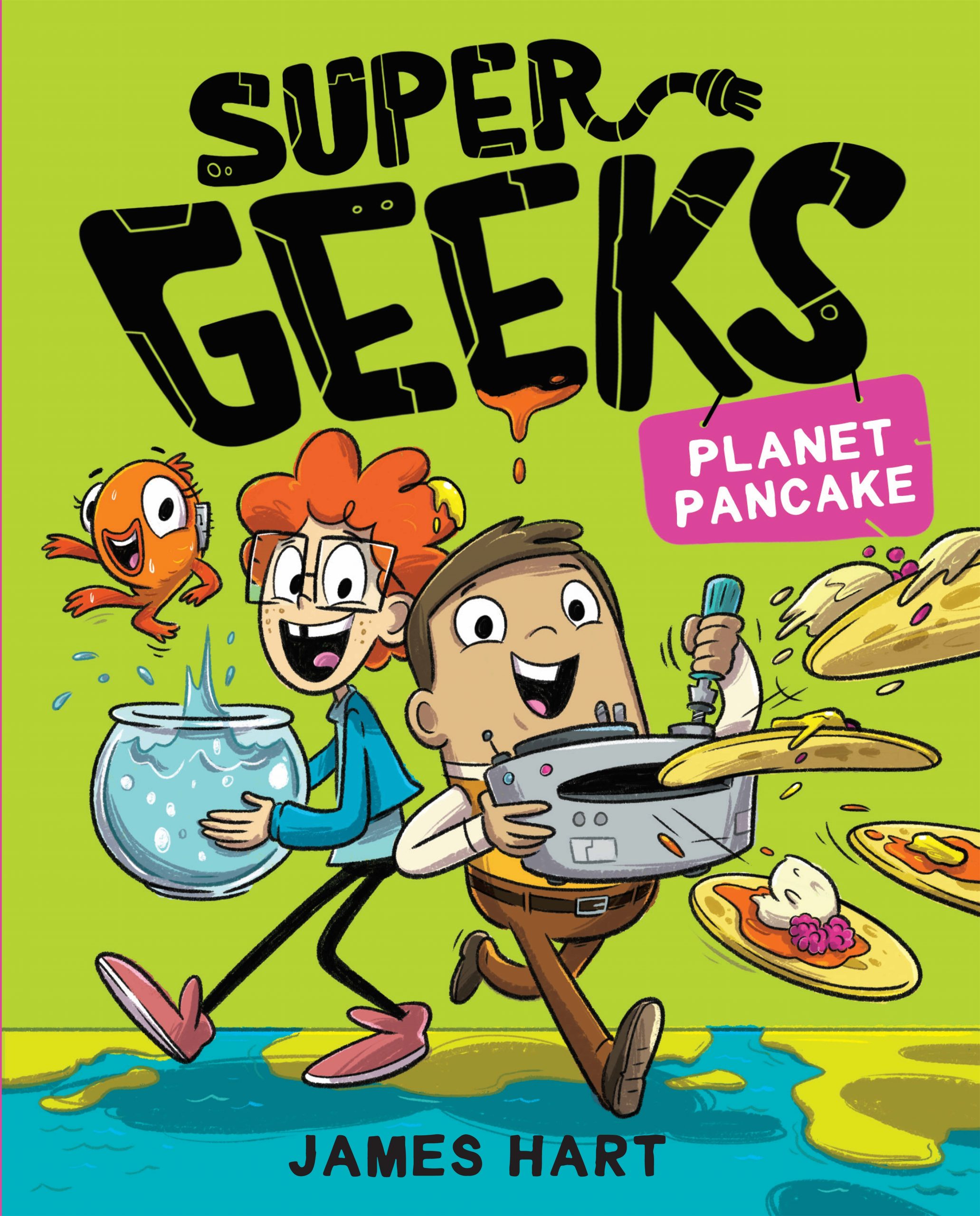 Super Geeks 2: Planet Pancake
Super Geeks 2: Planet Pancake
Written and illustrated by James Hart
Reviewed by Finley, aged 8

This book is about…

It's about these two kids who want world domination. They want it because they never want to do any chores or have to eat vegetables ever again. In this book, they're trying to get to the edge of the world to find heaps of treasure and win everyone over so they can have world domination.
My favourite character…

I think the fish (Eleanor).
Describe them and tell us why you like them. 

One: she says random things which are very funny. Two: She's a kung fu fish (that's what she thinks). Three: She used to be in control of an evil robot goldfish army.
The most interesting/exciting/suspenseful moment in the story…

The most suspenseful thing is when they meet the Finder. The Finder is a giant… let's say kraken. This is why he's called the Finder: he goes around to everyone's houses, stealing all their stuff, and he says 'finders keepers, losers weepers'.
How did this story make you feel? Did it make you laugh/cry/throw it across the room?

Laugh. Why would I throw it across the room?
Would you have changed anything in the story and why? 

I would not have changed anything. It is perfect.
To whom would you recommend this book?

Me!
 Is there anything else you want to say about this book? For example, did you like the illustrations? 

I loved the illustrations. The boys are funny. They're crazy fast builders. It is almost impossible to build a half-tank-half-boat in half a day. 
Interesting fact about yourself

: I'm good at drawing.
How many hearts out of five? 
♥ ♥ ♥ ♥ ♥
Thank you for being a StoryLinks Junior Reviewer, Finley!