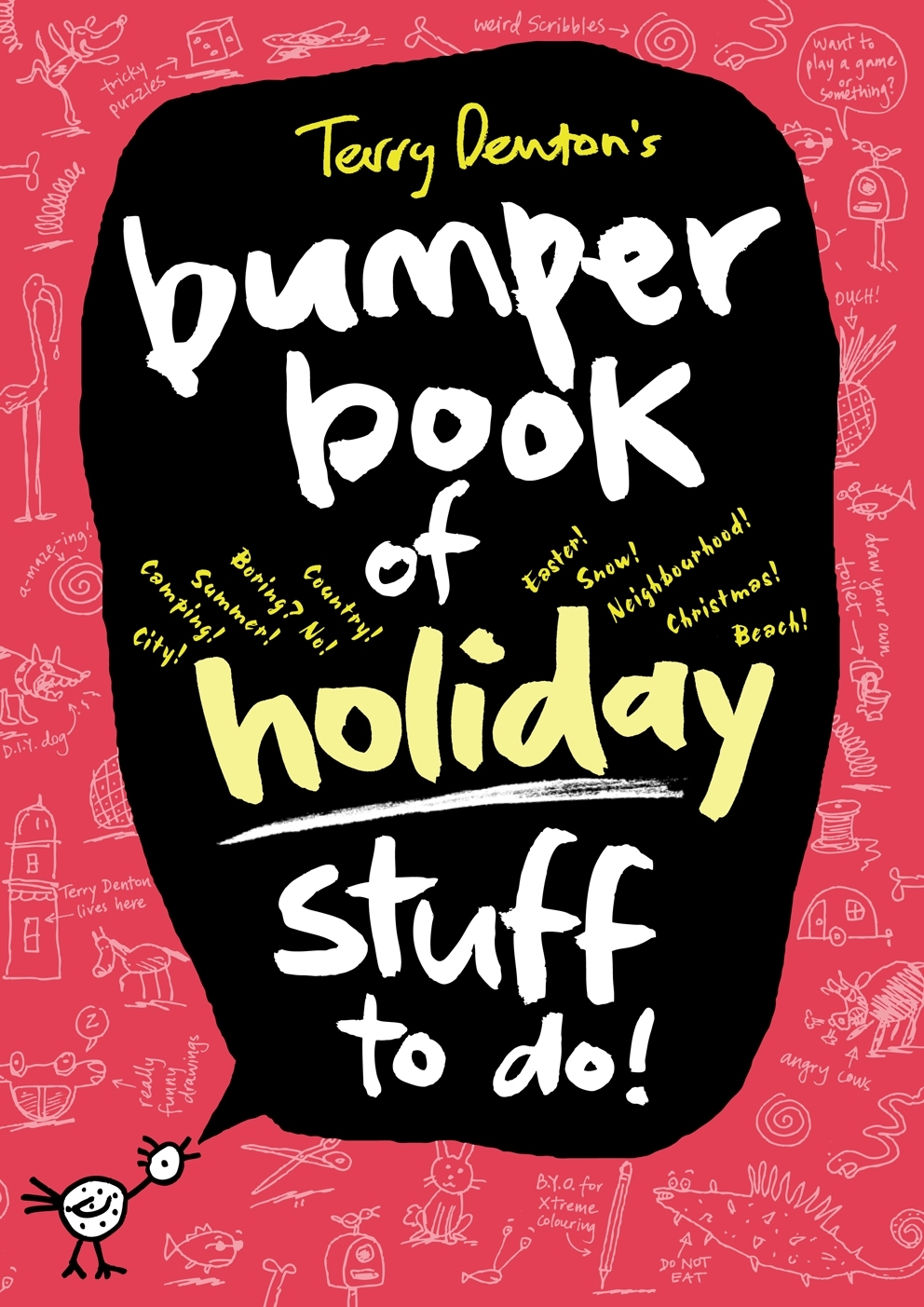 Terry Denton's Bumper Book of Holiday Stuff to Do
By Terry Denton
Reviewed by Mia Macrossan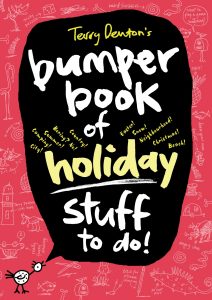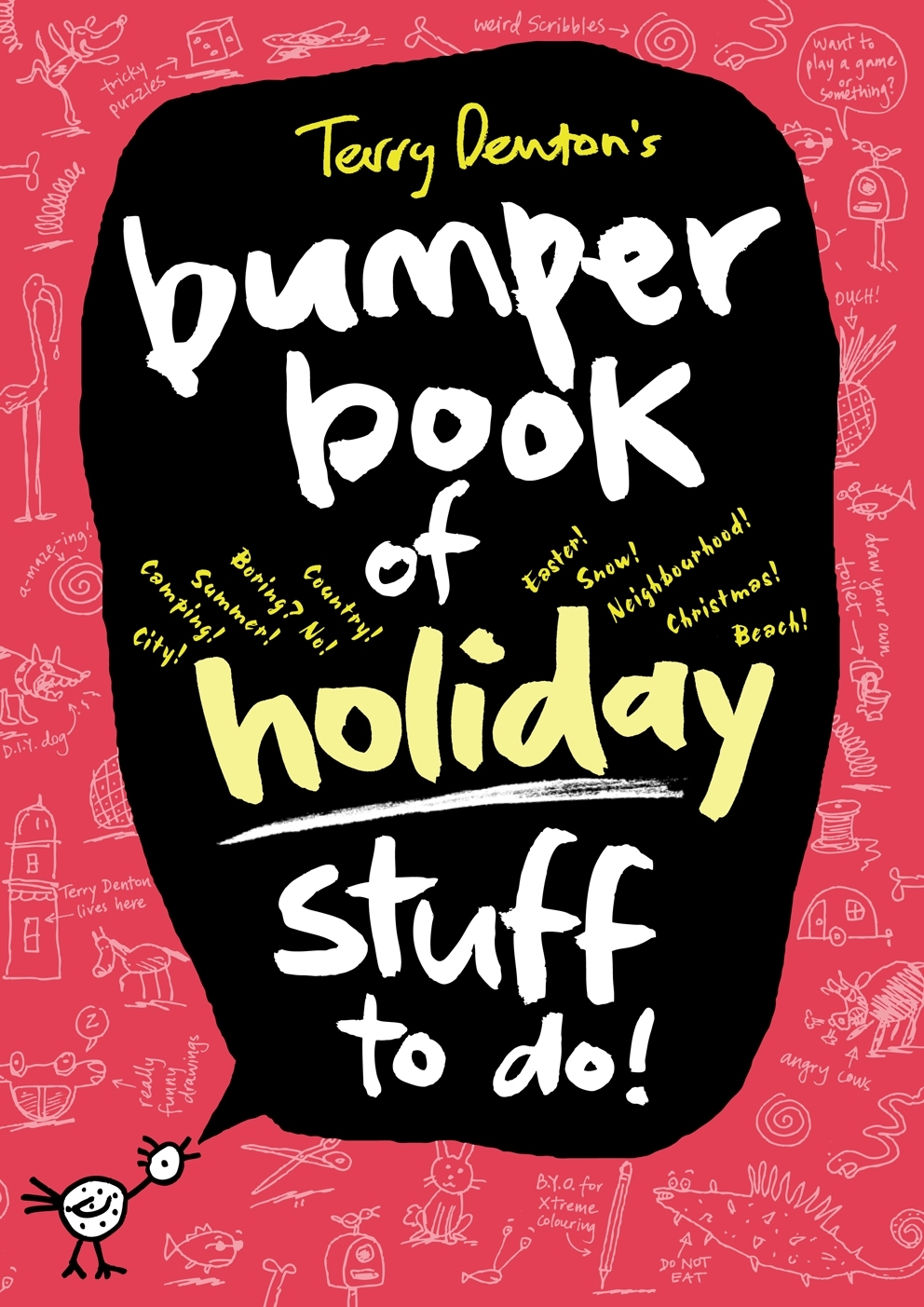 Terry Denton has been creating children's books for over 30 years and is very popular as his zany sense of humour appeals to the iconoclast inherent in many young children. Ideal for the  silly season this travel sized paperback activity book is a great way to occupy and amuse the young ones  while on holiday, during car trips or even when at home.
The book is a compendium of  ideas and suggestions for expressing them in drawings and words.
Denton is ever inventive in the challenges he sets his young fans. There are find the missing things pages, draw your favourite friends, relatives, objects, toys as well as identifying things you might see at the beach – true or false?, a page with a simple match the tops and bottoms of creatures and lots more. Quite a few are actually challenging and require careful observation but each and every page is full of joyful irreverent fun.
This book in the right hands will provide hours of amusement.