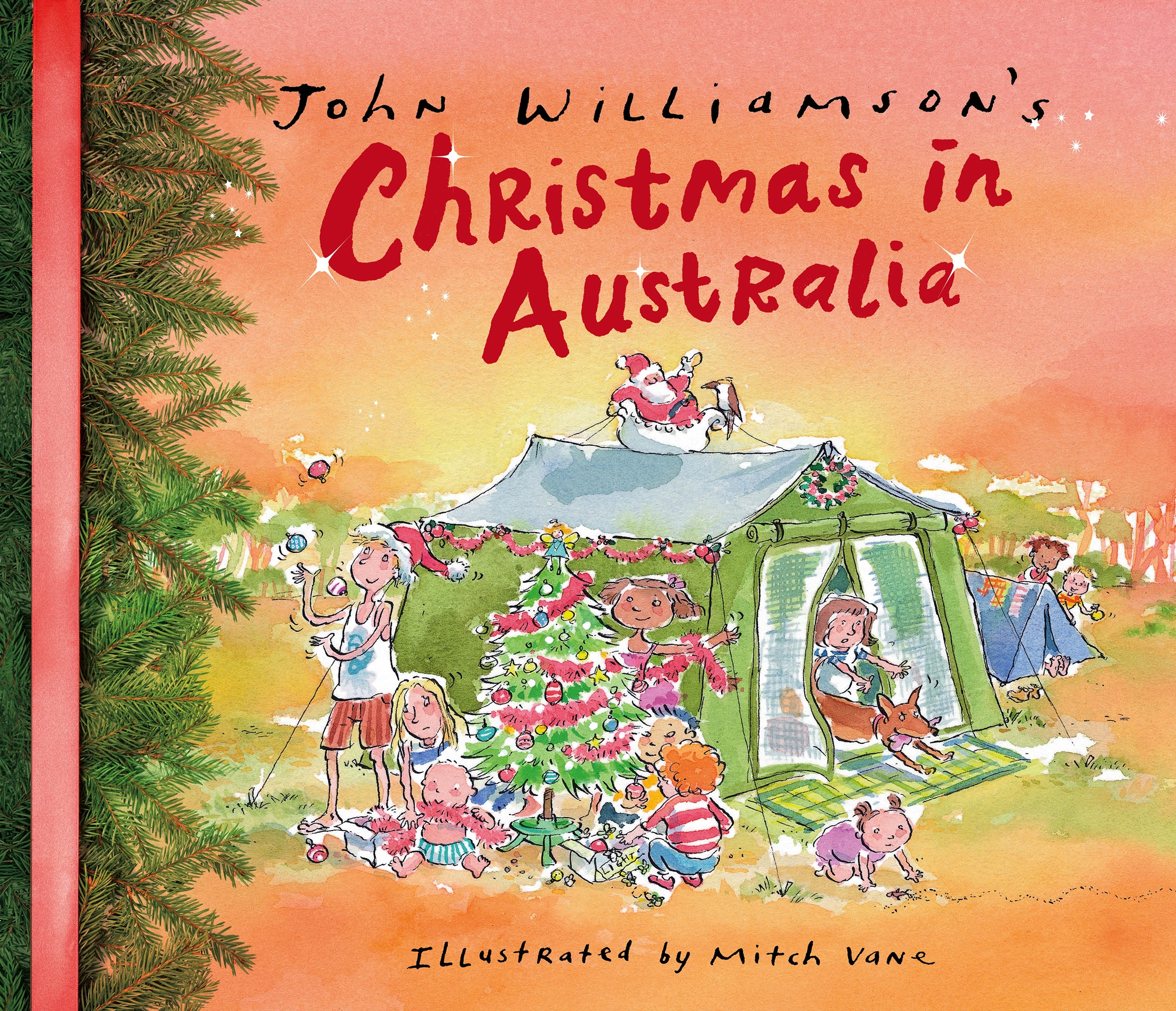 Christmas in Australia
By John Williamson
Illustrated by Mitch Vane
Reviewed by Mia Macrossan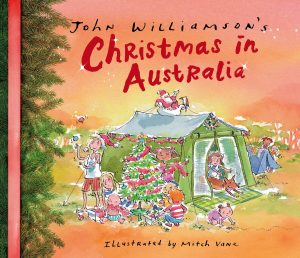 John Williamson is a well-known Australian entertainer and here is a popular song of his, Christmas in Australia, available in picture book format. It is charmingly illustrated by Mitch Vane.
What little plot there is hinges on Dad's mission to get a photograph of the whole extended family together at Christmas, but every time he's ready someone has wandered away.
This is an archetypal Aussie family camping somewhere under some gum trees. They play cricket, the women cook, the men have chinwags, and all the children gambol about having fun. It is chaotic and hilarious, sure to bring back memories of all the family gatherings you may have enjoyed (or endured).
The illustrations are full of delightful detail sure to entertain and amuse young readers. Lots of fun for everyone.