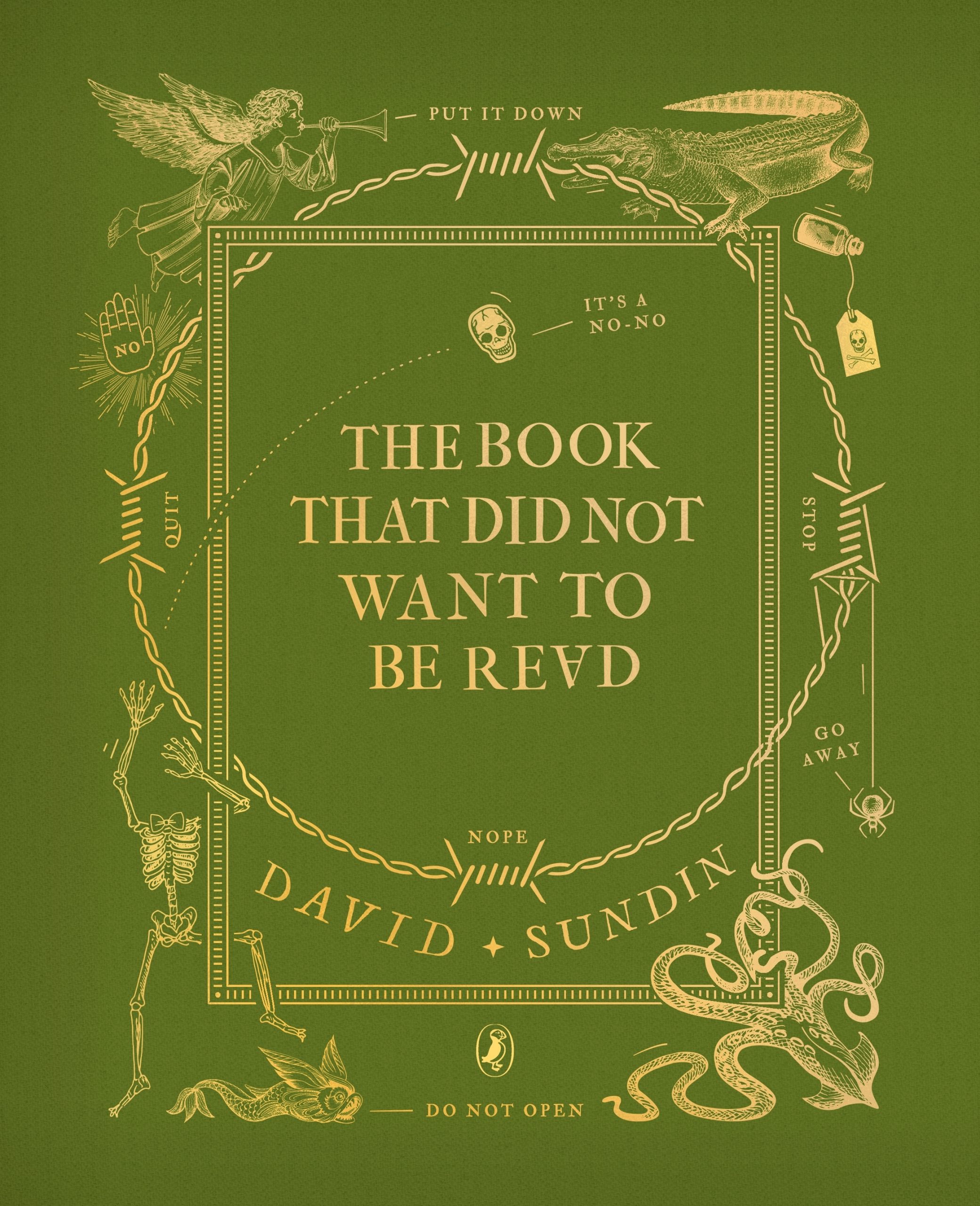 The Book That Did Not Want To Be Read
Written by David Sundin
Illustrated by Alexis Holmqvist
Translated by B.J. Woodstein
Reviewed by Sandy Driessens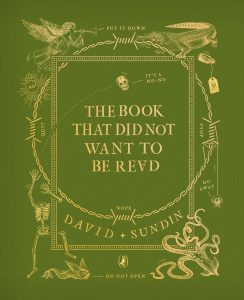 Ah, what a beautiful fabric bound, gold embossed fairy tale story this appears to be. But no! … it's The Book that Did Not Want to be Read.
The warning is very clear on the back cover. Stop what you're doing! Don't you know that this book does NOT want to be read? Not now and not ever.  Strange and magical things might happen, like alligators appearing and changing the words or the book making itself very difficult to read. Perhaps the book will even try to fly away!
David Sundin, a Swedish comedian, screenwriter, actor and television show host, created this book for the most critical audience of all … children. Obviously working closely with graphic designer and illustrator, Alex Holmqvist, this creation is interactive and visually, literally and physically challenging. B J Woodstein has translated the puns, confusion and text well to English, so that the comedy is unmistakeable for readers.
Ostensibly, a bedtime story, I don't believe children will nod off, if a parent or young reader attempts this book. There will be lots of laughing, imagination and confusion when sharing this story, because a shared experience it must be.
Don't let this book be read. You're not prepared. Or are you?