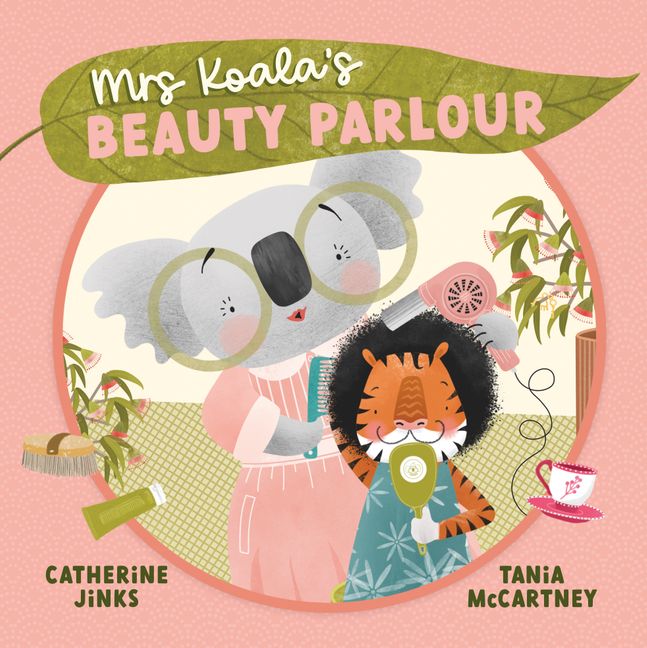 Mrs Koala's Beauty Parlour
By Catherine Jinks and Tania McCartney
Reviewed by Mia Macrossan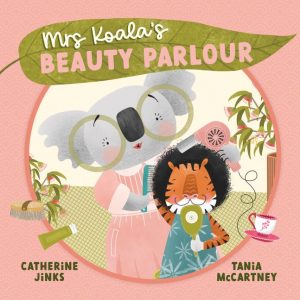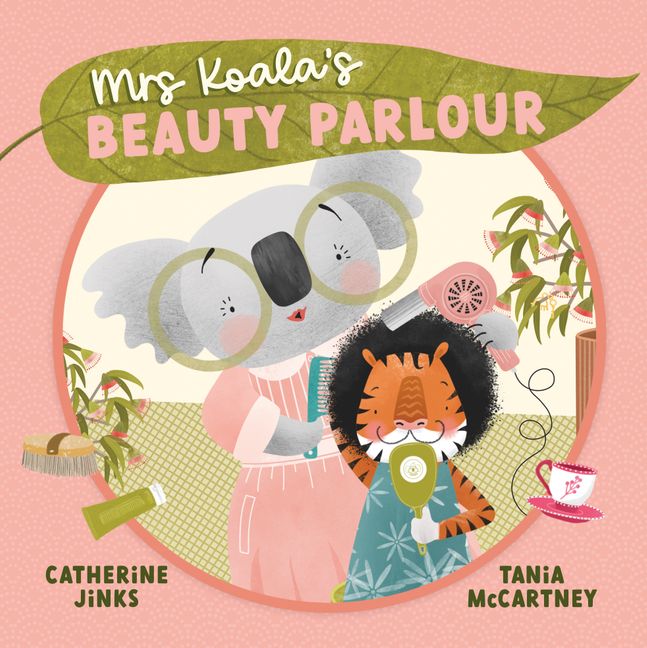 The first book of Catherine Jinks that I read was Pagan's Crusade (1992) which grew out of her love of medieval history. Since then she has written many award winning novels including Eye to Eye (1998), Evil Genius (2005) and A Very Unusual Pursuit (2013).  A personal favourite is Saving Thanehaven (2013), a hilarious take on online games. Tania McCartney is also an author as well as an illustrator. She founded Kids' Book Review and The Happy Book podcast.
Here this prolific duo have teamed up to create a charming and quietly amusing backwards counting book.
Mrs Koala has some unusual customers who all have individual beauty needs that Mrs Koala is adept at providing.  The frogs, porcupines, tigers, minks, dogs, pigs, baboons, sheep and mice are permed, shorn, massaged, trimmed, manicured, some daring types even get pierced.
The alliterative text is  brief but sufficient, enticing the reader to explore the witty illustrations, each page full of objects encouraging sharing and discussion. As a further encouragement to explore each page the reader is asked to find Mrs Koala's keys which are hidden in each page.
A clever book that will do much to enhance a child's vocabulary as well as encouraging small geniuses to count not only forwards but backwards!