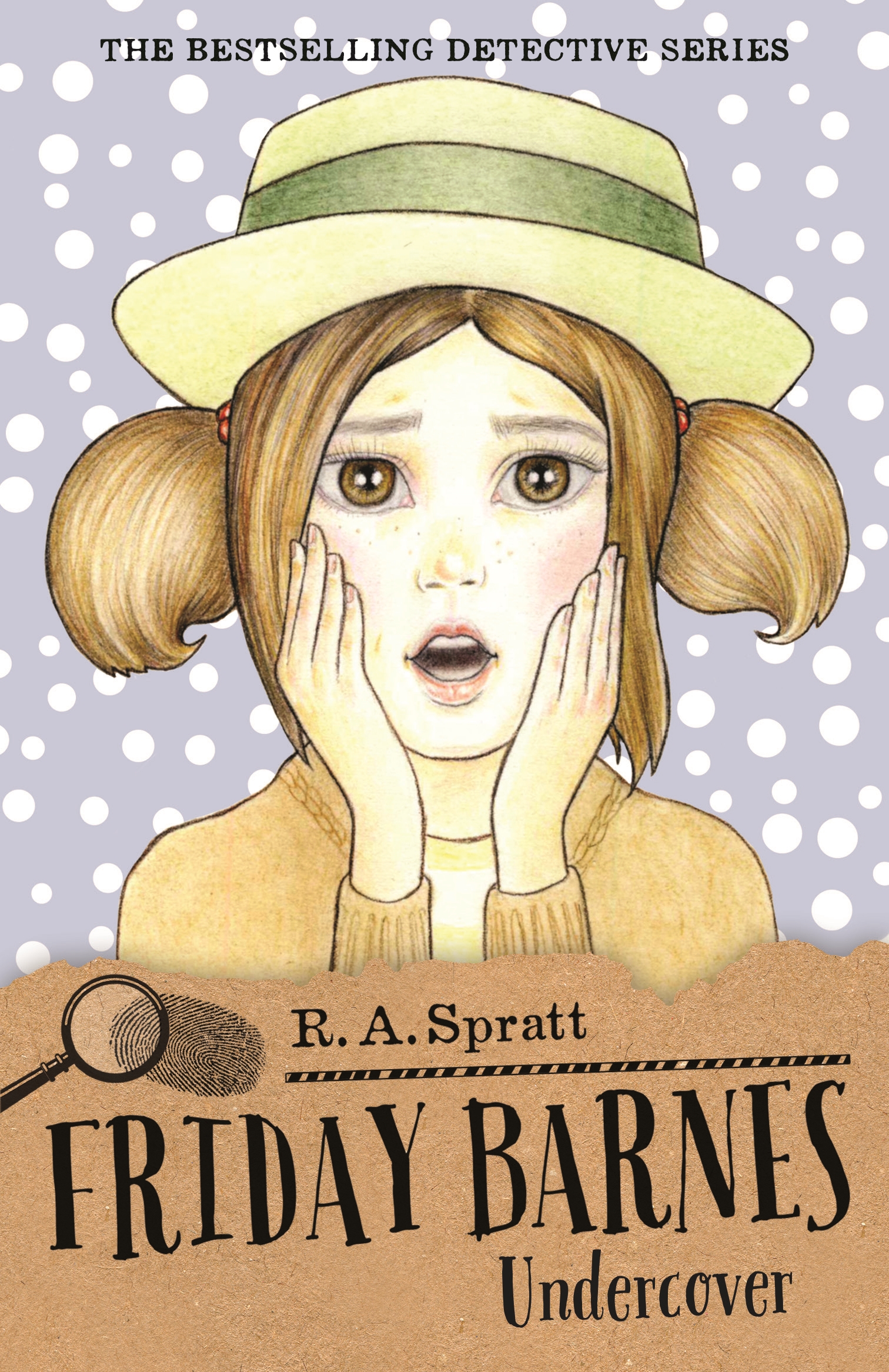 Friday Barnes 10: Undercover
By R A Spratt
Reviewed by Sarah Custance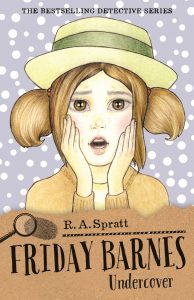 Australian author R.A. Spratt is well known for her middle grade series Nanny Piggins, Friday Barnes, and The Peski Kids. Undercover is the tenth and latest addition to the Friday Barnes book series.
When we last left Friday Barnes, she was struggling with her growing feelings towards Ian and the invitation to move with him and her uncle to Spain. How does she deal with her confused feelings? She runs away to Norway.
While in Norway, Friday finds herself solving mysteries such as polar bear attacks, missing rocks (that are, in fact, a National treasure), foiling art thieves, being mistaken for a princess, and trying to avoid wearing a ball gown by any means necessary. Don't people know that Friday is famous for wearing a frumpy cardigan at all times, and severely practical clothes for sleuthing.
When both the art thieves and Ian turn up in Norway, Friday is in a new kind of trouble that even she may not be able to think her way out of…
In the ninth Friday Barnes book No Escape, the series had fast forwarded three years, making the main characters 15 or 16 years old, which is usually out of age range for a middle grade audience and the book didn't quite have the same charm and intrigue as the rest of the series.
Because of this I was sceptical going into Undercover but I quickly realised that my doubts were unfounded as this book is as witty, fast paced, funny, and lovable as the first eight books of the series. R.A. Spratt has proved herself the master of funny, engaging, middle grade mystery books and Undercover is no exception.
With mystery after mystery to solve, the reader is kept captivated, especially as with Friday's lack of basic human interaction skills you can't help but laugh and cringe along.
Undercover, along with the last book No Escape does focus on  the romance theme a bit but it is still very acceptable for middle grade audiences. All up, Undercover is another success for R.A. Spratt and will delight lovers of mystery of any age.
Puffin 2022