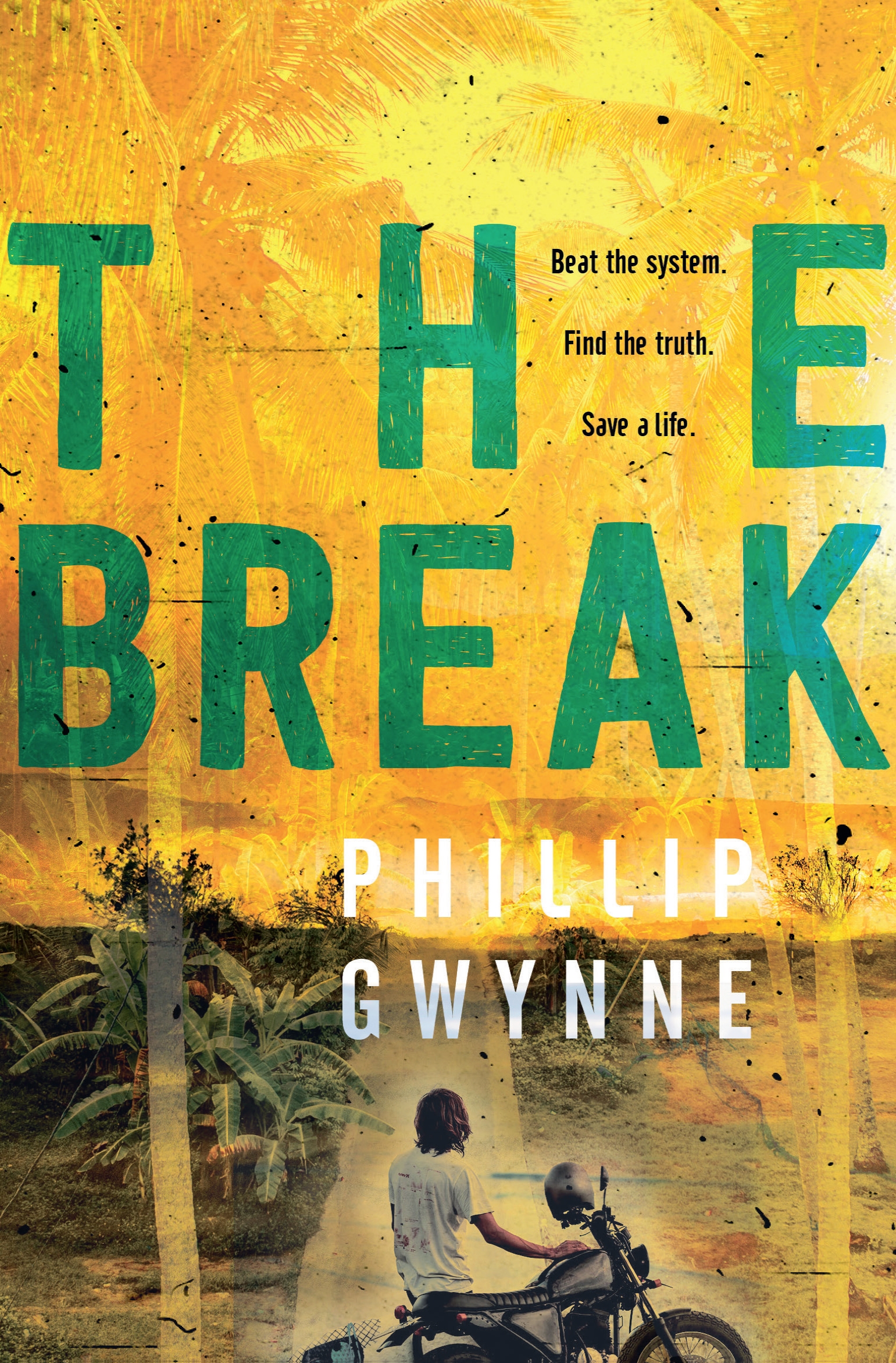 The Break
By Phillip Gwynne
Reviewed by Margaret McKay-Lowndes
The tropical setting of the island of Bali is aptly represented by the palm trees basking in the warm orange glow on the cover of this novel. Penned by Phillip Gwynne, renowned author of Deadly Unna?, the The Break is action-packed right from the get-go.
Taj is an Australian ex-pat living with his mother Flick, in Bali while his father, Kimbo, is on death row in Kerobakan Prison, accused of smuggling cocaine into the island. Taj loves to surf but as his father's execution date looms near, he hatches a plan to help Kimbo break free. Suspense builds as a local volcano erupts spewing ash into the air and grounding planes on the very day that Kimbo is due to make his escape and fly to Australia. Taj resourcefully creates a Plan B using all available means of transport to get Kimbo off the island. Motorcycles, boats, airplanes, taxis, a horse and cart and even a floating foam board are all employed in a daring and dangerous crusade through hostile terrain. The wild adventure is thrilling and unpredictable as both Taj and Kimbo are attacked and injured, but never lose sight of their goal.
However, suspense is derived from more than just a race to escape. Taj's relationships with his girlfriend, his best friend and his mother are all tested as he seeks the truth behind his father's conviction – who is really responsible? Also seeking the truth is Kartika, who is Indonesian with Australian adoptive parents. What is her true identity and where is her birth mother? Along the way, Gwynne paints a realistic and sensitive portrait of life in Bali and Timor Leste, introducing the reader to local languages, customs and cuisine, not to mention vivid descriptions of the surfing culture on the island.
The Break is a thrilling coming-of-age tale sure to engage and intrigue young adult readers. Recommended for ages 15+.