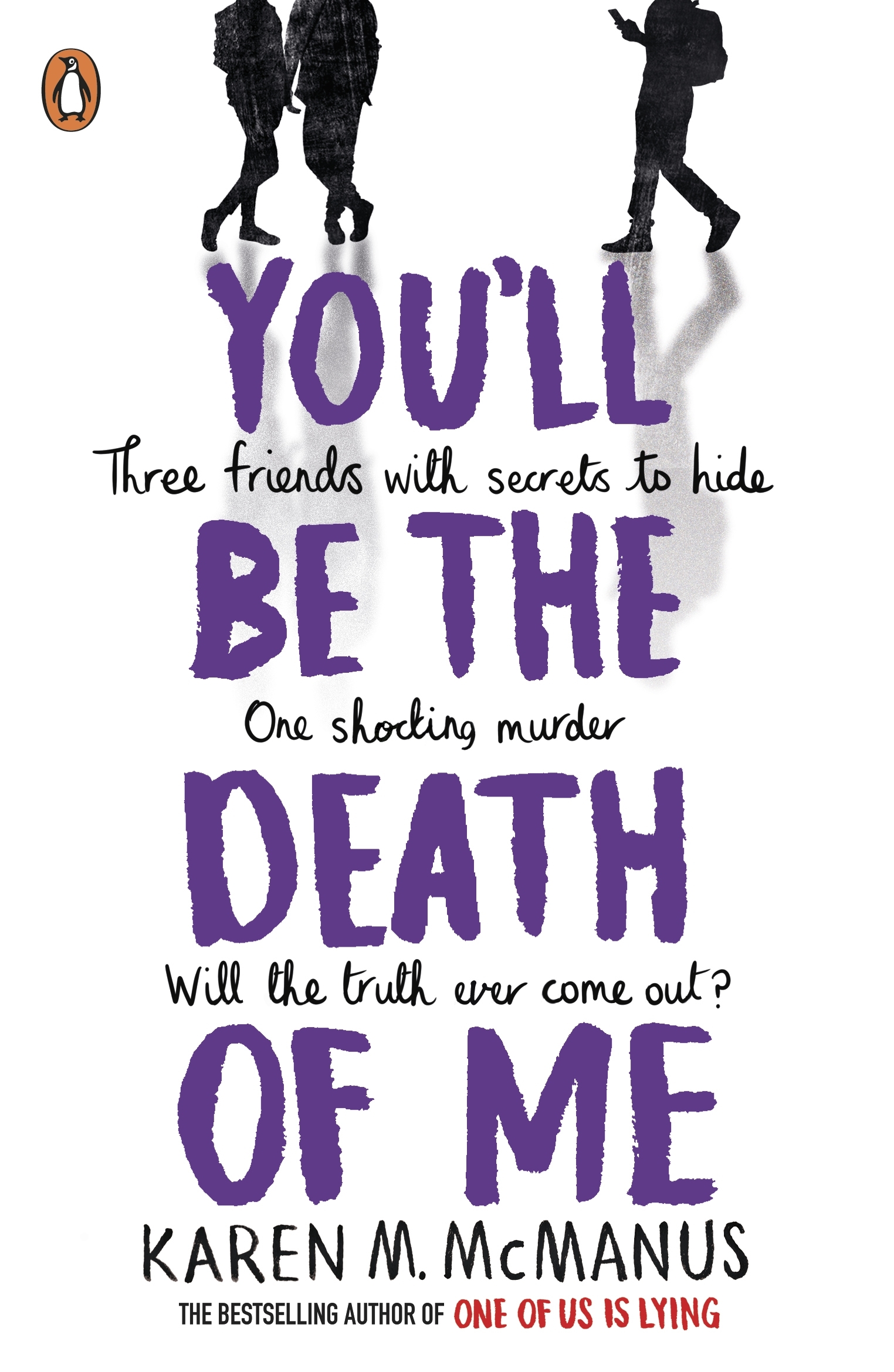 You'll Be the Death of Me
By Karen M McManus
Reviewed by Melissa Salisbury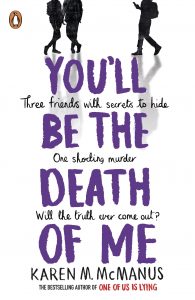 From the international bestselling author of One of Us Is Lying, Karen M. McManus delivers the teen-friendly murder mystery goods again with You'll Be the Death of Me.
When Cal O'Shea-Wallace, Ivy Sterling-Shepard, and Mateo Wojcik were in the sixth grade, they skipped out on a school excursion in Boston, which they subsequently labelled the 'Greatest Day Ever'. It established a tight friendship between the three all through middle school.
However, at the opening of the book, these once inseparable best friends have barely spoken to each other since starting at Carlton High. When the three senior-year teens happen across each other in the school car park while living their own personal dramas, none of them wants to face the school day ahead. Ready to relive that heady feeling of the greatest day ever, they decide to do it again.
However, things quickly take a turn for the worse once in Boston when they follow another student, Brian Mahoney, who defeated Ivy to become class president, only to then discover his dead body in an apartment block. With police sirens heading their way, they bolt from the scene. But Ivy becomes a suspect, and they must figure out what's happened before her parents return from San Francisco at the end of the day. As the secrets they are keeping from each other are revealed, it gets harder to trust each other as they try to unravel the increasingly dangerous mystery.
Taking place over the course of one day, McManus keeps the twists and turns coming, and keeps the reader guessing, until the end. Like her previous books, there is also plenty of teen angst and a bit of romance to boot.
It's hard to put books by McManus down, and this one is no exception – it's a bit like binge watching your favourite Netflix show. McManus is on to a winning formula with a not-too-gruesome murder, multiple viewpoints told in first person using the main characters, and family relationships that are relatable and add to the drama.
There is some violence but it's not too graphic for its target market – teens aged 14-18 years. There is also some swearing, but nothing teens wouldn't hear at high school anyway.
When your teenage son, once an avid reader but not since he hit high school, devours everything written by McManus, you know the author has definitely nailed the thriller-loving teen audience.
If you were a fan of One of Us Lying, then you'll also love You'll Be the Death of Me.