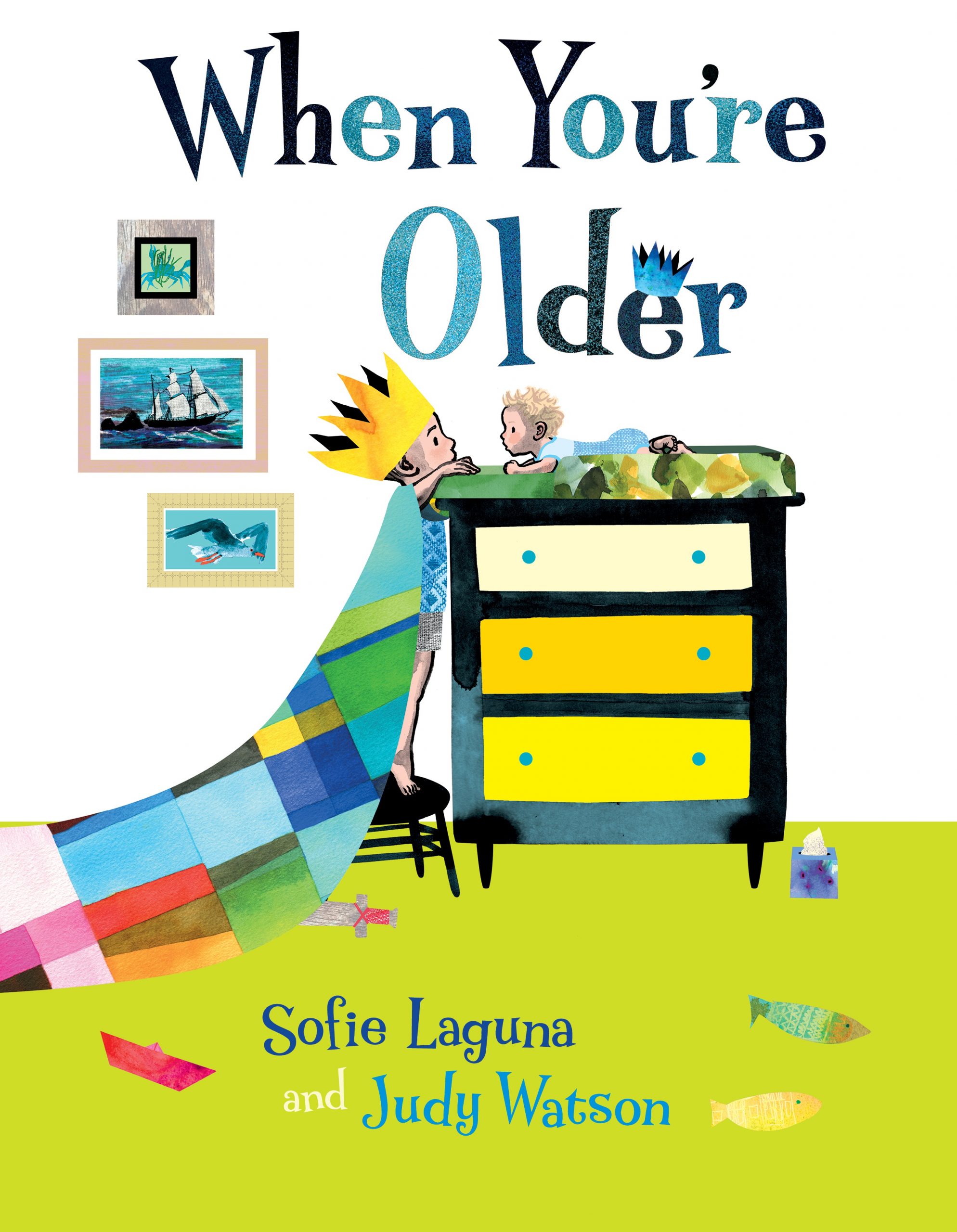 When You're Older
By Sofie Laguna
Illustrated by Judy Watson
Reviewed by Sarah Custance
Sophie Laguna is an Australian author with over 20 published works, ranging from novels to picture books, and Judy Watson is a multi-media artist who's work scales from print-making, printing, video and installation works. These two Australian powerhouses have teamed up in this new picture book When You're Older, about the bond between brothers and the adventure's they will go on as they grow older.
Older brother can't wait until little brother grows up! Right now, mama says that they have to wait while the baby mostly just drinks milk and sleep, but older brother already has grand plans in mind. Plans to explore far off lands, brave the rough seas, sleep under the moonlight, and always have each others backs, always with their loyal dog in tow of course!
Judy Watson's colourful and deeply vivid illustrations light up every page and spark the imagination, from building forts to exploring ghost ships and pirates.
This award-winning team have collaborated to make a bright and relatable book about the expectations young boys would have about brotherly bonds and the impatience of one young boy to have his younger brother grow up. While the writing, at times, can feel a little stilted, Judy's beautiful illustrations pull the story together and really brings it to life.
Special shout out to the extravagant end papers that come alive all on their own.