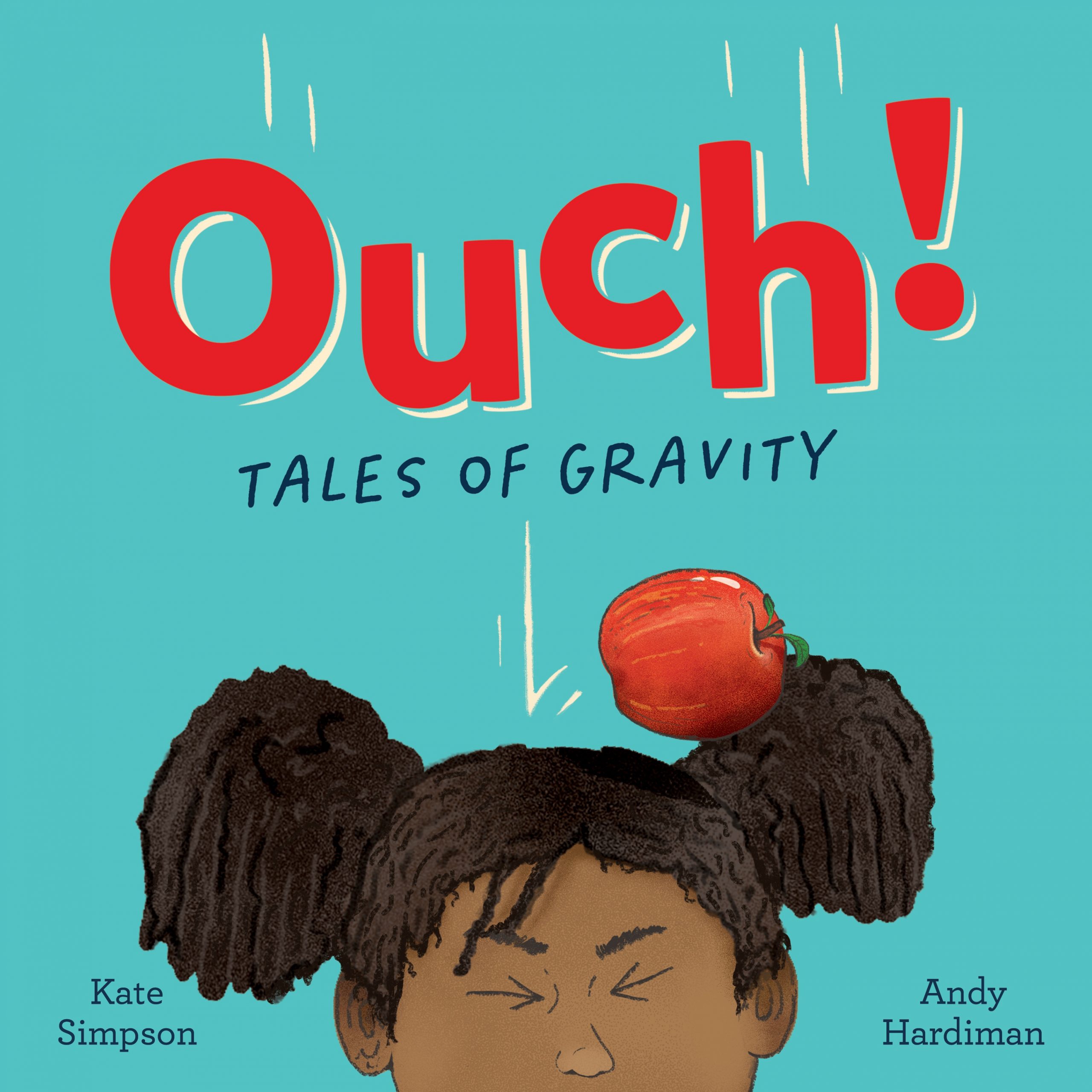 Ouch! Tales of Gravity
By Kate Simpson
Illustrated by Andy Hardiman
Reviewed by Melissa Salisbury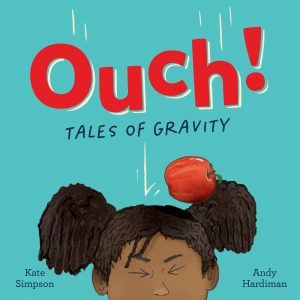 If you have ever wanted a clear, simple explanation of the nature of gravity, for younger or older readers, Ouch! Tales of Gravity is the book for you.
In this easy-to-read picture book, Kate Simpson (a chemical engineer) has done a stellar job of breaking down how gravity works, and what life would be like without it, using a friendly and funny narrative voice.
The facts about gravity in the book's back matter provide a short and sweet summary of how Isaac Newton and Albert Einstein established what gravity does and how it does it. Plus, there is a simple experiment using water bottles to provide children with a practical demonstration of how gravity works.
This picture book will likely appeal to kids who prefer fact over fiction, especially science facts, but it does such a good job of telling a story about gravity it will likely appeal to fiction lovers too.
Andy Hardiman's colourful illustrations complement the text beautifully and add an additional layer of humour, keeping a heavy (pun intended) topic, light-hearted and entertaining.
Ouch! Tales of Gravity is a great home or school STEM resource aimed at children aged 6-8 years, but worthwhile for any age.
Allen & Unwin Children's Books 2022