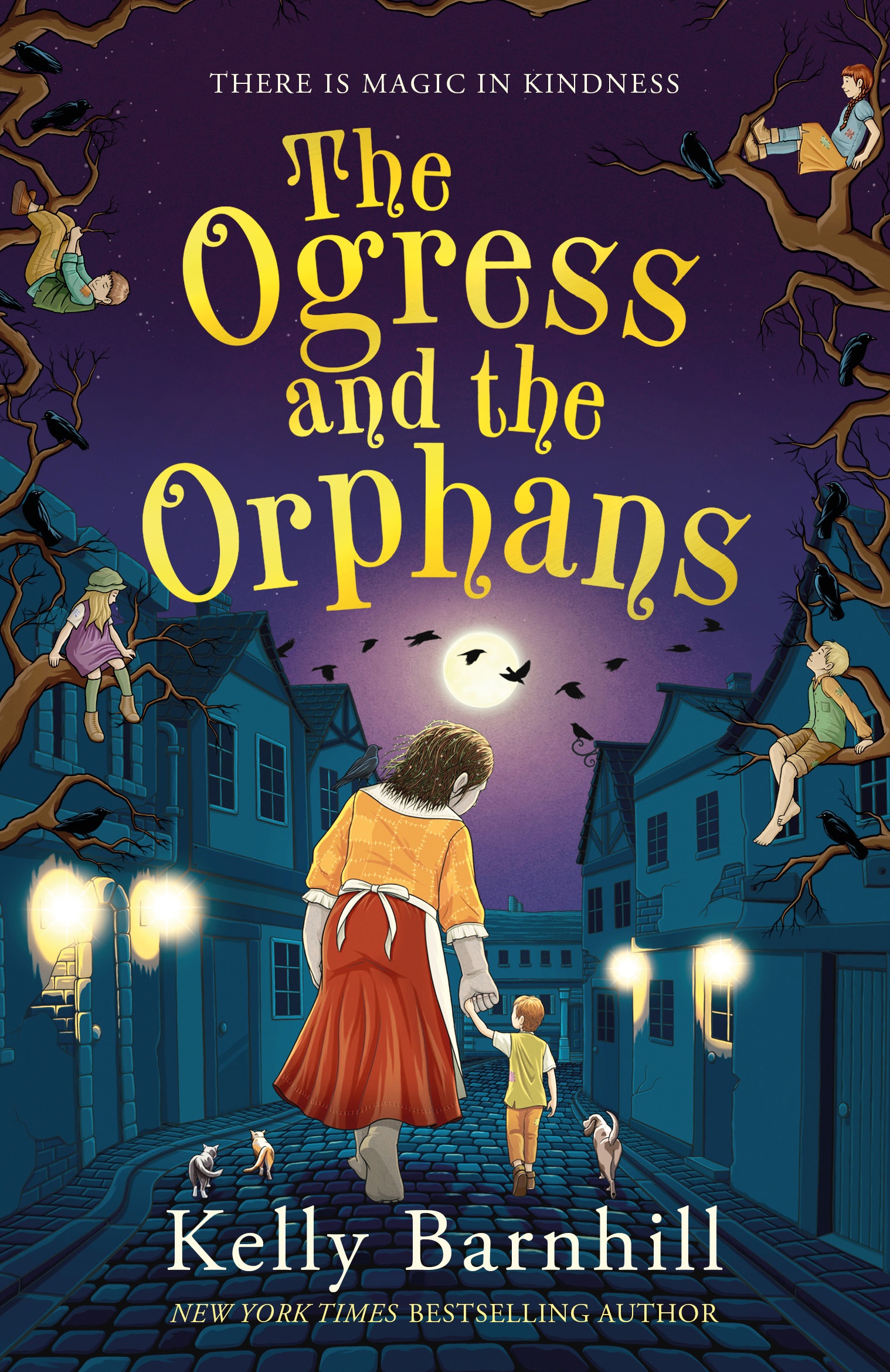 The Ogress and the Orphans
By Kelly Barnhill
Reviewed by Mia Macrossan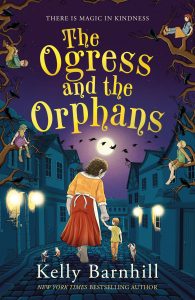 Kelly Barnhill won the Newbery Medal for The Girl Who Drank the Moon, 2016, and has written several other best selling novels for children including The Witch's Boy, 2014, and her latest is The Ogress and the Orphans.
Ogres have had a bad press in children's literature, think Tolkien et al, but here the Ogress, who is never named, is kind and nurturing. She is huge with green hair that grows flowers. She builds and makes things, always moving very slowly. Maybe that is why ogres live for thousands of years. She has built a small farm on the edge of the village of Stone-in-the-Glen in which live the fifteen orphans of the title. They all live together in the Orphan House which used to be supported by the community but is now ignored and forgotten and has consequently fallen on hard times. A possible reason could be the mysterious new Mayor who arrived soon after the library burned down. He is adept at manipulating the people to do what he wants. Since he is only interested in adulation and money for himself the village soon goes from bad to worse. Is it possible for the the ogress and the children to set things to rights?
This is a richly layered story (389 pages) carefully structured, with an easy pace, although there is suspense and anguish, and lots of descriptions. It has a pleasant conversational tone narrated by someone who is in the village but you never find out who it is until the end. The children are delightful, each one different with their own special quirks and talents, sometimes slightly annoying, so perfectly normal. There is also an evil dragon, a murder of crows, many cats, a blind dog and some sheep, a bossy cobbler's wife and more.
Barnhill's story is rich in themes: the power of libraries, books and storytelling, the need for kindness, accepting strangers, what it means to be a neighbour, the power of love, how cruelty and greed corrupt, and more. She interweaves these in an enchanting tale that constantly delights with its inventiveness, its warm humanity and gentle humour.
For those who like something as warm and comforting as a baked pie from a kind Ogress, as suspenseful and dramatic as confronting a disguised dragon, as engrossing as following some enterprising orphans take charge.