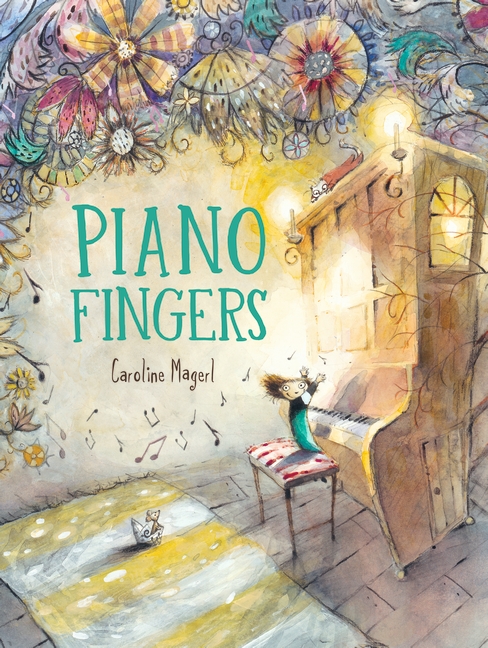 Piano Fingers
By Caroline Magerl
Reviewed by Mia Macrossan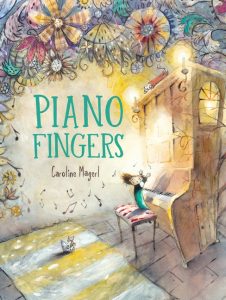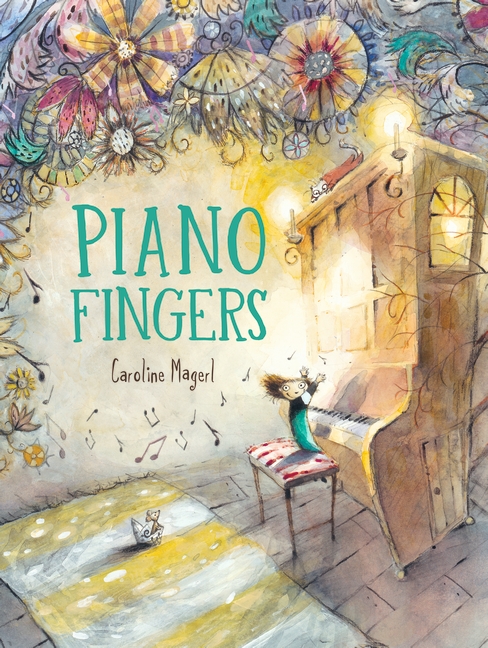 Caroline Magerl burst upon the children's literature world in  2001 when she won the the  CBCA Crichton Award which aims to recognise and encourage new talent in the field of Australian children's book illustration with  Grandma's Shoes, written by Libby Hathorn. The first book that she wrote and illustrated herself is Hasel and Rose, published in 2014, followed by Maya and Cat,  based on a real meeting with an itinerant tabby. Then came Nop shortlisted both in the 2020 CBCA Picture Book category and the 2020 Queensland Premier's Literary Award.
Now here is Bea, in Piano Fingers,  who comes from a musical family, yearning for her own music to start. Playing the triangle just doesn't satisfy. Her older sister Isla, a picture of confidence and controlled musicianship, tells her 'That's not how it goes, Bea'.  Then Bea finds the piano but discovers that  'The world is not ready for my genius'.  Help comes in the form of Maestro Gus, the cat who lives in the piano. He inspires her to continue and with his encouragement she discovers her 'piano fingers'.
Caroline Magerl has developed an immediately recognizable and distinctive style of illustration. Using watercolour pencil and ink she has created a vibrant little girl full of moods and mischief, typical of a three-to-four-year old, a delightful contrast to the poise of the violin-playing Isla. Maestro Gus is her equal in energy and mischief and gets his just rewards. All three characters have their own story intertwined with each other, a bit like a visual melody.
She also enjoys playing with words as shown by the title. Piano fingers are presumably agile, clever, and dexterous, the very opposite of butter fingers.
Bea is typical of youngsters who are eager and enthusiastic  to join in, to take their part in their chosen world and she will instantly appeal to anyone who is learning to play an instrument. Who knows Piano Fingers with its delightful wit and humour, may inspire a child  to start exploring the world of music for themselves.