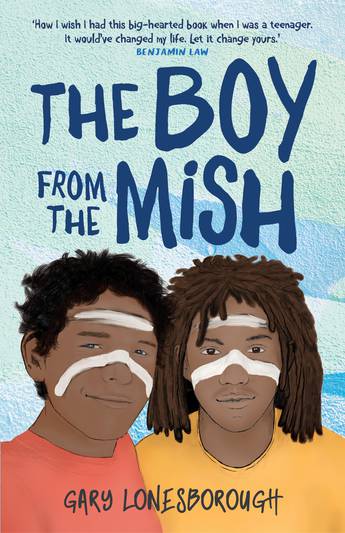 Ena Noël Award 2022
IBBY Australia Encouragement Award for a young emerging writer or illustrator
.
IBBY Australia and the panel of judges are proud to announce the winner of the 2022 Ena Noël Award is
Gary Lonesborough, The Boy from the Mish (Allen & Unwin)

Set in a contemporary Australia town, The Boy from the Mish tells the story of Jackson who is finding out about himself and who he wants to be during a long, hot Australian summer. Jackson's house is bustling with Christmas plans and visits from relatives including his aunt, cousins and the mysterious stranger Tomas who is just out of jail and arrives with his own baggage. Jackson has a lot of thinking to do over this summer; navigating the highs and lows of a new romance as well as questions around whether he returns to school or leaves for good. Jackson is looking for answers and a path forward, but also wants to live in the moment and enjoy the summer on the Mish.
In this brilliant and moving debut, the author skilfully weaves in issues such as racism, police intimidation, and homophobia but also many joys, the support of elders and family, community, identity, self-belief, friendships and one epic love story.
The judges were impressed with the maturity of the writing, the strong and engaging plot development shown by the author, and the way he tackled the issues of growing up, all written with a powerful command of voice.
Gary Lonesborough is a Yuin writer, who grew up on the Far South Coast of NSW as part of a large proud Aboriginal family. Growing up a massive Kylie Minogue and North Queensland Cowboys fan, Gary was always writing as a child, and continued his creative journey when he moved to Sydney to study at film school.
The Ena Noël Award has been significant in identifying talented emerging writers and illustrators since its inception in 1994.
Contact: Claire Stuckey, Coordinator 2022 Ena Noël Award, for any enquiries. mail: ibby.australia@gmail.com