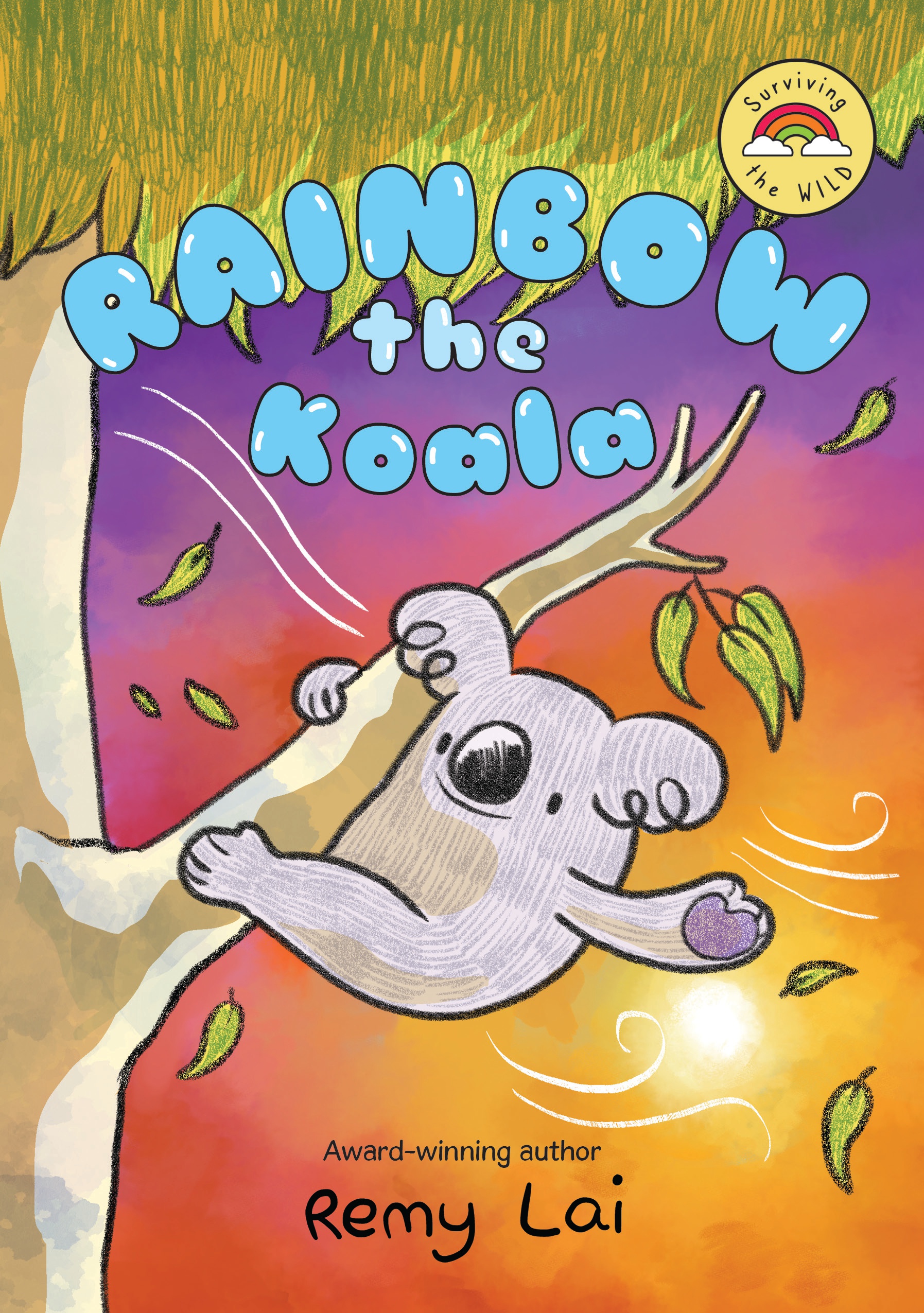 Rainbow the Koala: Surviving the Wild 1
By Remy Lai
Reviewed by Sarah Custance
Remy Lai is the award winning author of the middle-grade novels Pie in the Sky, Fly on the Wall, and her first graphic novel, Pawcasso. Rainbow the Koala is the first book in a new series of graphic novels for early readers that teaches about the environment and how "Together, we can protect the Earth".
We follow Rainbow the koala from being a joey living in his mother's pouch and learning all he can from her about how to survive and the many dangers of the forest, to when Rainbow leaves his mother to find his own territory.
When the whole forest is facing a drought, it is hard to find a good and safe home (that isn't already taken) and soon Rainbow is faced with even more worrying issues such as a lack of water, near misses with cars, and the most dangerous of all… a bushfire.
Can this little koala make it on his own and find his happy ending or will there be just one too many obstacles to face?
Remy Lai has written and illustrated a sweet young graphic novel for early readers that shows, not only facts about koalas and how they live, but also the impact of climate change and what this means for our native animals.
The simple but expressive illustrations along with straightforward and clear text make this a great book for beginner readers who want to feel more like they are reading a 'proper' book rather than a picture book.