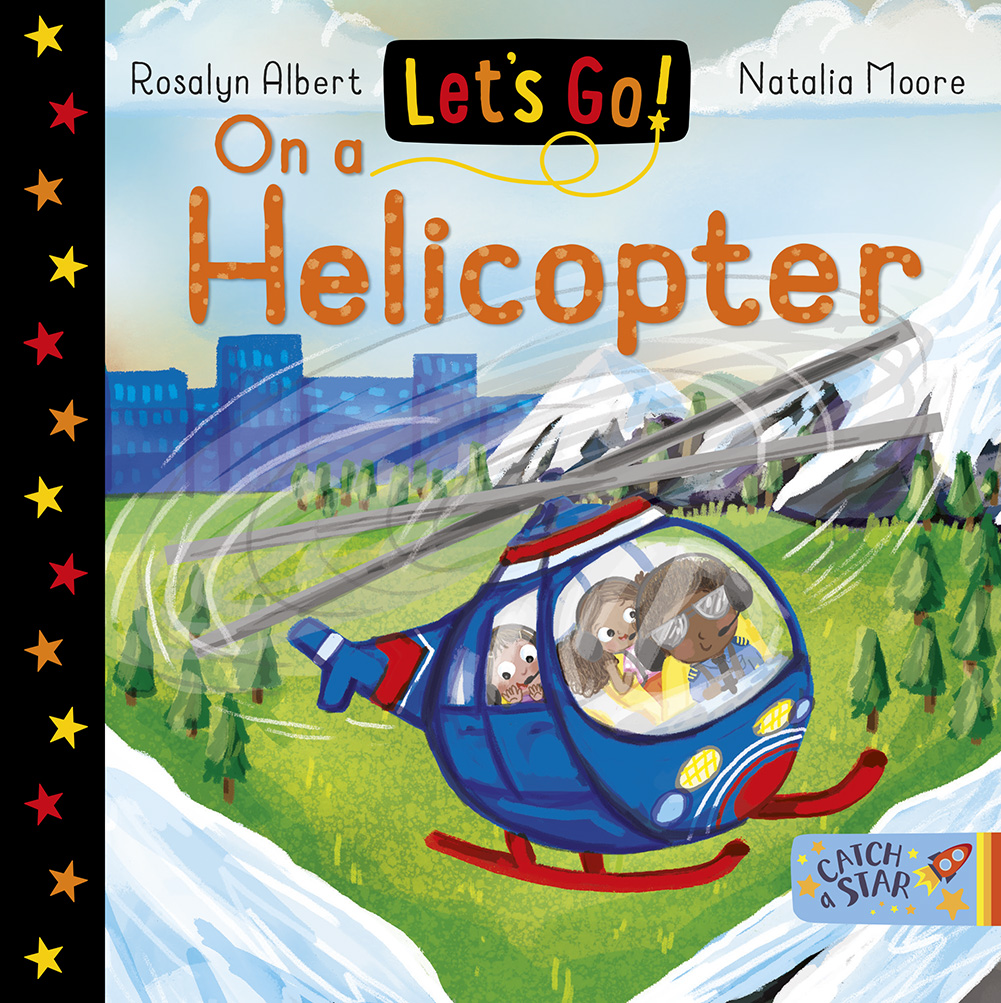 Let's Go! On a Helicopter
By Rosalyn Albert & Natalia Moore
Reviewed by Mia Macrossan
This is the latest in the popular Let's Go! series by the same creators where children explore the world on various modes of transport such as a train, a submarine, a fire engine, a digger, a plane, a tractor, a rocket, a ferry –  and now a helicopter.
Very much aimed at  preschool  children this board book takes the reader on a trip inside a helicopter. Lots of detail explains what happens. Passengers wear ear muffs and  are strapped in. We learn about rotor blades and flying like a kite and see the world from a bird's eye view. They travel far – going  from the beach to spot surfers to snow covered  mountains where people are skiing and children are making snowmen.
The text consists of four rhyming lines per double page written in an appealing font that is very reminiscent of a teacher writing carefully on a whiteboard.
The illustrations are simple and colourful with lots of action packed into each page.
A delightful addition to the series.