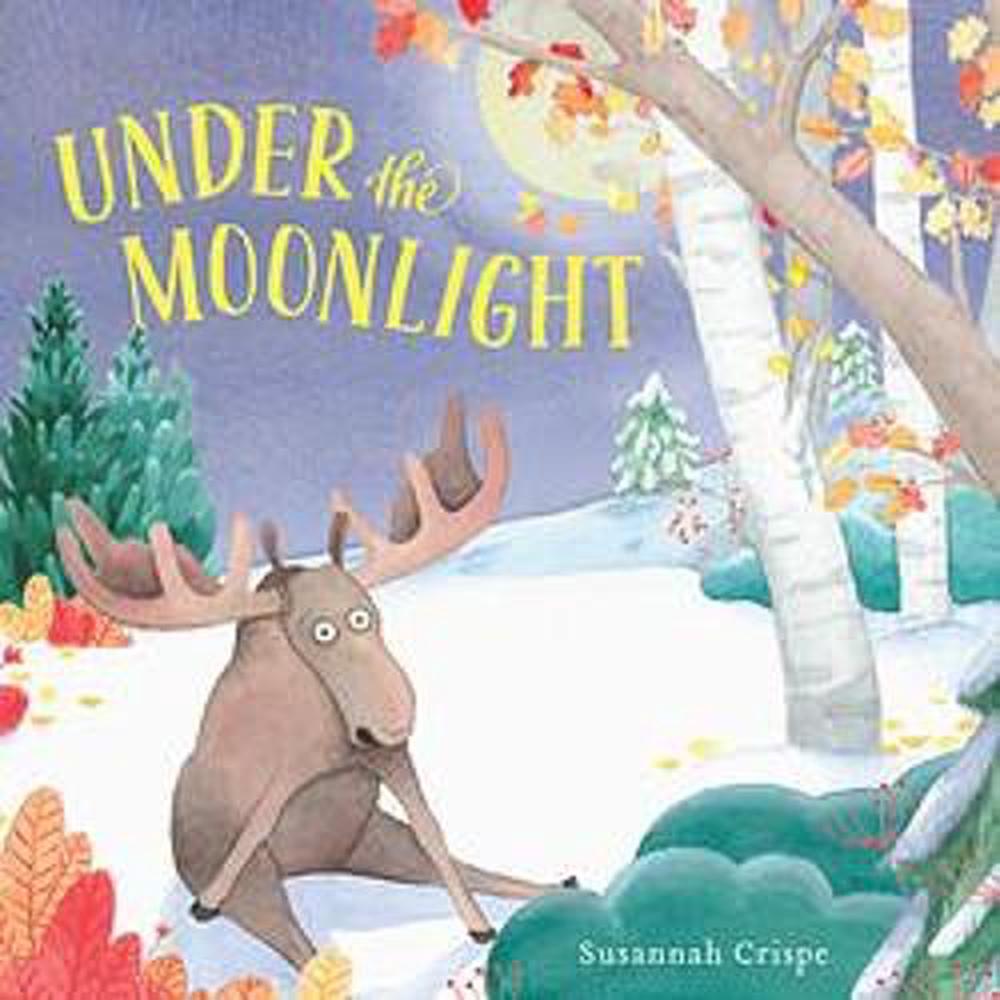 Under the Moonlight
Written and illustrated by  Susannah Crispe
Reviewed by Mia Macrossan
Susannah Crispe is a Canberra-based children's book author and illustrator, with a background in zoology and a passion for beautifully crafted books. Under the Moonlight is all about overcoming a fear of the dark.
Told in rhyming couplets, the story unfolds with Moose woken up by a sharp noise. Is it the wolves howling on top of the hill, or the barn owl screeching loudly? There's a flurry of movement and Moose quivers with tension. Is it a hare, a bear or maybe it is just … well, you will have to read the story to find out.
The colours are soft and delicate. Moose is an amusing ungainly creature with a variety of bemused expressions which will entertain the young ones.
Moose are exclusively North American animals and the whole setting, in a Northern Hemisphere winter will provide something new for young Australian readers to explore. The story gradually builds up expectation and tension and is resolved in a way that will soothe young children into happily going to sleep.
A pleasant bedtime story to add to your collection.