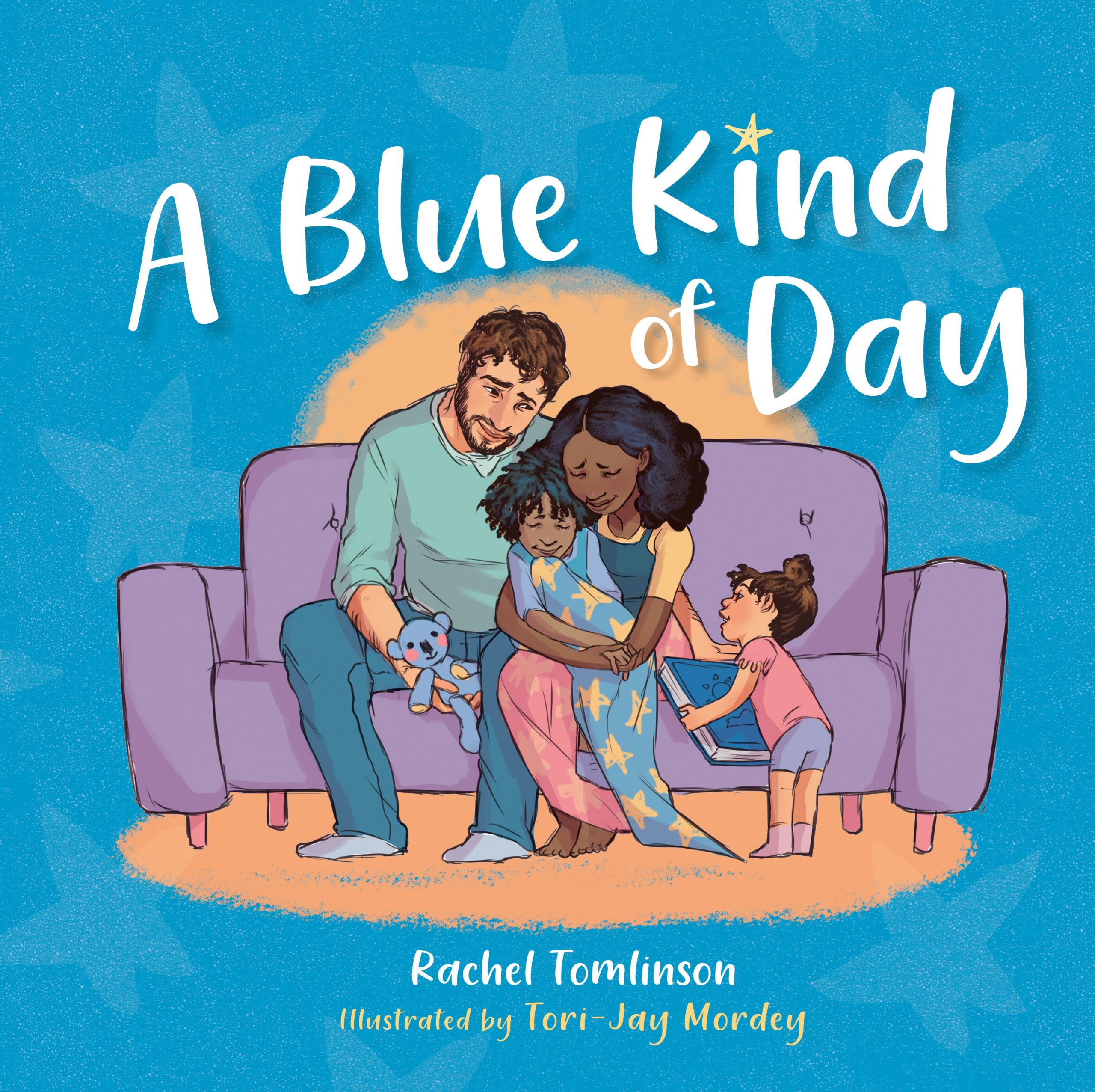 A Blue Kind of Day
By Rachel Tomlinson
Illustrated by Tori-Jay Mordey
Reviewed by Margarite Igras
A caring, family orientated picture book, written by psychologist Rachel Tomlinson with amazingly expressive illustrations by Indigenous Australian Tori-Jay Mordey. It is aimed at young readers and presents the challenging subject of a child feeling blue or depressed and what the options are for family members at this difficult time.
Coen wakes feeling slumping, sighing, sobbing. His body feels prickly and wound up like a coil. He just wants to stay in bed, tucked safely into himself like a turtle.  He finds it difficult to describe why he feels so wrong. Everything is so confusing, even his family have difficulty trying to help him. But his caring mum, dad, and little sister Junie, don't give up. They know this will eventually pass. They give Coen space and time and stay near him. Coen eventually untangles when he feels the warmth of his family snuggling around him.
The text is minimal on each page, but very important in giving the language of the feeling, and how this affects the body. It demystifies this muddled kind of day Coen is having.  The illustrations are so simple, yet effective, reflecting the face and body expression of a confused blue person as well as those of his worried parents. The blue teddy bear in the story reminds us that this is a child experiencing depression. It too, reflects what Coen is experiencing and stays close by him.
This book will be a wonderful tool for families, schools, psychologists, and all those interested in child behaviour. My psychotherapist daughter wants a copy in her clinic.