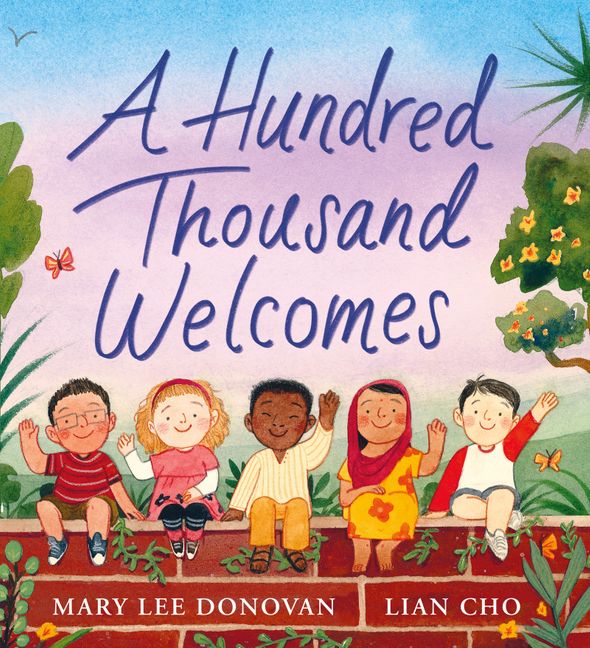 A Hundred Thousand Welcomes
By Mary Lee Donovan
Illustrated by Lian Cho
Reviewed by Margarite Igras
This verse story is a global journey celebrating the rituals and cultures associated with welcoming family, friends, and strangers into our home. It is laden with information about hospitality, from the appropriate words of welcome to the importance of food in making a stranger feel like an honoured guest.
The beautiful cover illustration welcomes us into the book with five children of various cultures, waving to the reader, beckoning us to come inside. There is information about our ancient roots of giving refuge and peace to those in danger, something that is happening right now in countries offering safety to the displaced Ukraine people fleeing war.
Embedded in the illustrations are the words of welcome in  fourteen languages to illuminate a universal message of hope and acceptance, with a guide to pronunciation and even bold fonts where syllables are stressed.
The text is minimal, but together with the richly illustrated pages, we see Indonesian, German, Jewish and other families from different parts of the world, preparing food, serving drinks, sharing bread, honey, and salt, offering the honoured guest a seat at the table and the universal smile and wave.
 The surprise is a double page that opens showing a huge table, laden with food. There are  people from various cultures being welcomed in noisy friendship. This spread feels like a summary of the book. There is so much to see and discuss.
A wonderful book to explore our world cultures.