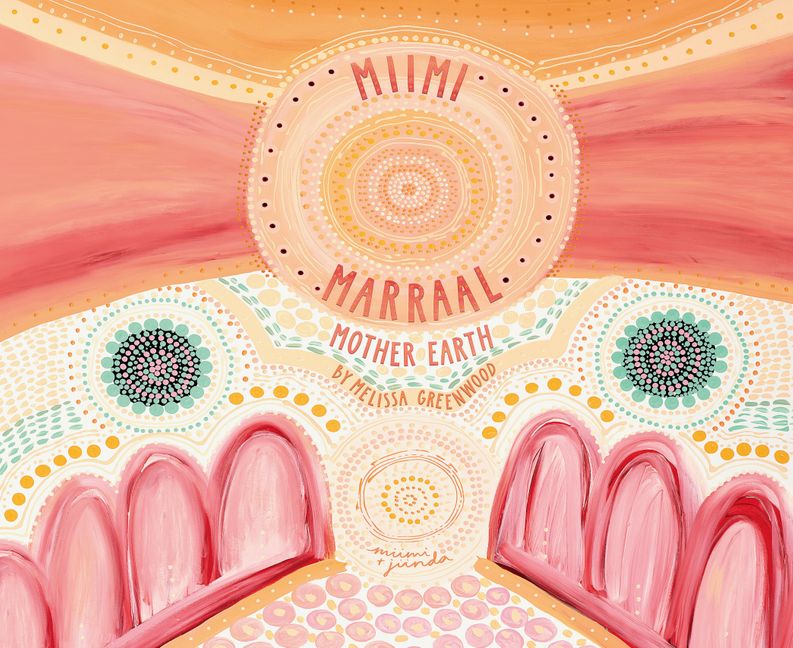 Miimi Marraal: Mother Earth
Written and illustrated by Melissa Greenwood
Reviewed by Des. Crump
Melissa Greenwood is a Gumbaynggirr artist who shares a warm story of the connections between mothers, babies and Mother Earth.
The text is rich in imagery and cultural knowledge while the beautiful illustrations showcase the backdrop of Mother Earth as she watches, and nurtures mother and child. Each page is an affirmation of the love that surrounds the soon-to-be-born baby and the awaiting world that will protect them.
Miimi Marraal is aimed at early years, but will be particularly special for expecting mums who want to bring their child into a world that will look after them and remind them of their responsibility to return that love towards Mother Earth.