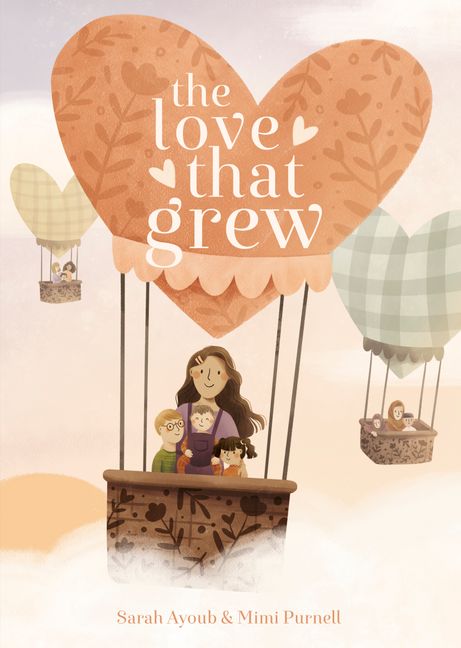 The Love That Grew
By Sarah Ayoub
Illustrated by Mimi Purnell
Reviewed by Mia Macrossan
This is Sarah Ayoub's first picture book, her previous titles, Hate is Such a Strong Word, The Yearbook Committee and The Cult of Romance are all for YA readers. It is also a debut for illustrator Mimi Purnell, an illustrator and graphic designer born in England and now living in Australia.
This is a description of a mother's love for her children written in rhyming couplets with an irregular rhythm that  reads aloud quite well.
She explains how a mother's love increases with the arrival of each child and describes the extent and depth of her feelings in figurative language. She uses some interesting imagery that would appeal to a young audience: ' a feeling that was both fierce and strong and the-longest-noodle-you-can-think-of-long.'
The conclusion states that a mother's love is 'a kind of force that knows no bounds. A love that world cannot undo, made by me and made for you.'
Children will enjoy hearing how much a mother loves them (fathers are conspicuously absent), although I suspect that most children take it for granted. This book may help comfort children who are unsure of their status when a new sibling arrives which can be a time of uncertainty and anxious behaviours.
Mimi Purnell's soft and delicate illustrations show a smiling confident parent and three delightful children reveling in their mother's love in a variety of situations.
Suitable for growing families.