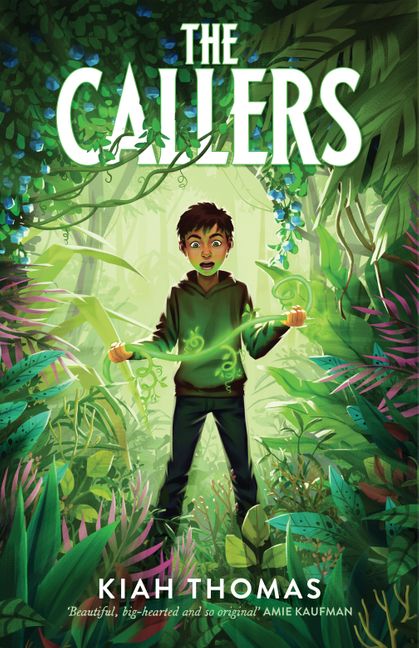 The Callers
By Kiah Thomas
Reviewed by Mia Macrossan
There are so many middle grade stories where the protagonist has a special power that sets him/her apart from the rest of his family and community. The Callers has an interesting beginning because Quin who comes from a family that has always had the power to Call, to summon up an item out of nowhere, can't call up anything. He is useless and regarded as a failure by his sister and his powerful mother.  He is depressed, worried and anxious about his upcoming test, his last chance to prove he can do it, even though he knows that he will fail.
This is the world of Elipsom and Kiah Thomas carefully shows us how it all works. Just as we are wondering how Quin is going to cope with his lack of ability he discovers that he does have a special power, one that makes things disappear, and that there is a whole other connected continent. He makes friends with a young girl, Allie, and together they struggle and fight to right the wrongs that have developed between the two continents.
This original story  emphasizes belief in oneself even if you are different. It celebrates friendship and family  and love of community as well as encouraging reflection on what is need and what is greed.
Its a fast paced read after the initial world building and middle grade readers will thoroughly enjoy this thought-provoking story.