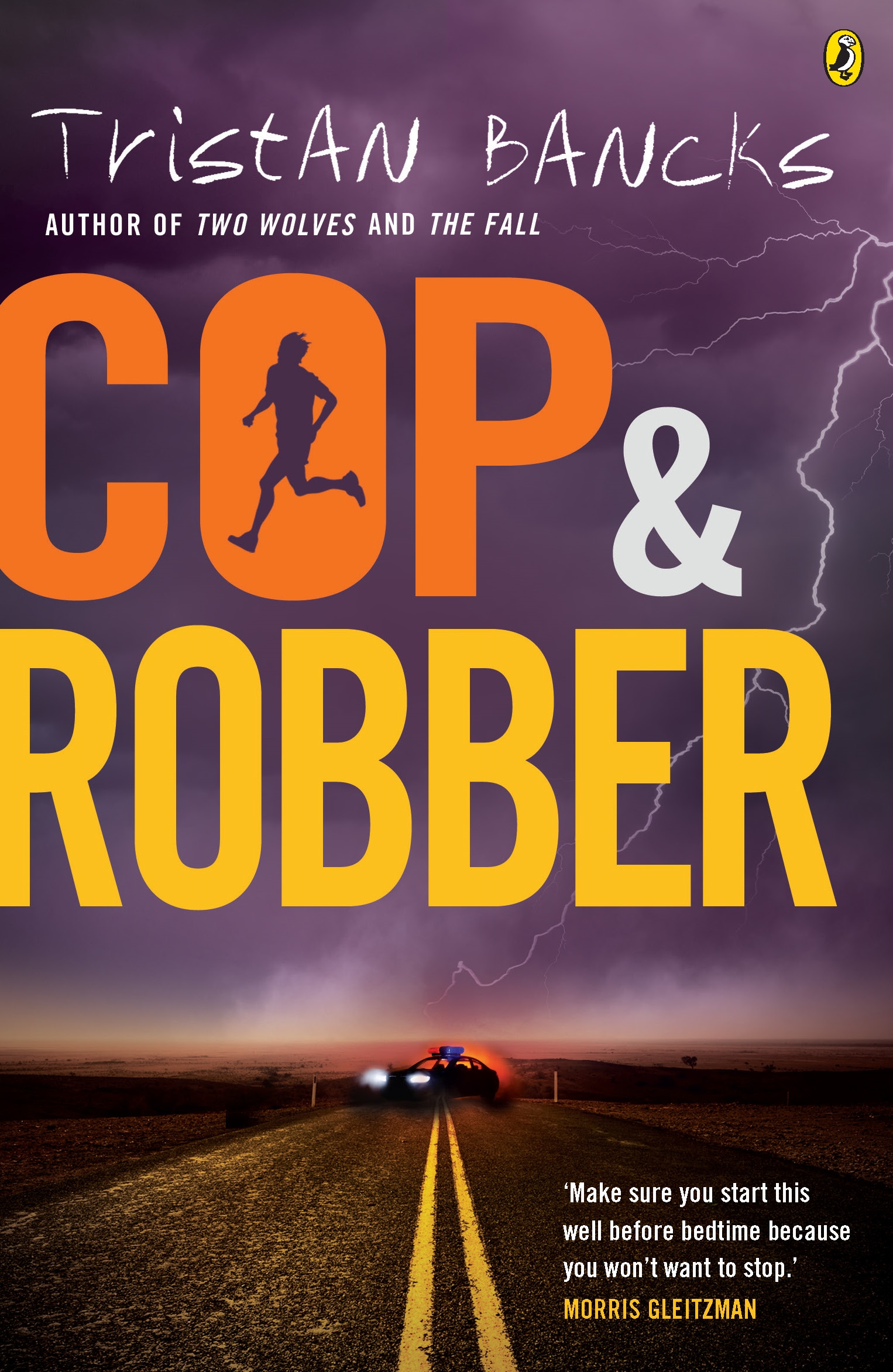 Cop and Robber
by

Tristan Bancks
Reviewed by Mia Macrossan
Tristan Bancks has written books for children and teens which include the thrillers Two Wolves, The Fall and Detention. He has won many awards and is the writer-ambassador for Room to Read. He has a lot of experience working in television and is currently developing a number of his books for the screen. I hope Cop and Robber is one of them because it would make a fantastic film or mini series.
This fast paced tense thriller centres around Nash Hall whose Mum is the local town cop and whose Dad is a boxer whose glory days are gone and who is now a small time unsuccessful criminal. Not surprisingly his parents are separated and Nash spends time with one or the other, mainly with his Dad whom he adores despite his many failings. He tries hard to believe in his Dad, to stick to him no matter what.
He is horrified to discover that his Dad owes a huge amount of money to a powerful crime family who have sent two goons to extort payment or else. Dad comes up with a terrible plan to get the money – and he needs his son's help.
Nash becomes frustrated and angry as events spiral beyond his control. The only thing that makes him feel good in any way is running. He loves it and is good at it and is pleased when his school selects him for the district trials. As he becomes more embroiled in his dad's schemes  it becomes obvious that Nash is risking everything he holds dear. The tension builds to almost unbearable pitch mirrored by a huge dust storm looming over the town that echoes the turmoil in Nash's mind.
This fast-paced edge of your seat thriller has suspense and action by the bucket load, but because this is Tristan Bancks writing you get much more than cheap thrills. The characters are immediately believable and relatable. I particularly like Nash's sort-of friend Griff, his online gaming pal and sometime running companion. He is a masterful combination of the extremely  irritating served with goofy charm.
Tristan uses humour as well as conflict to add light and shade to his story.  He uses Nash's dilemma to explore complex themes of loyalty, love, honesty, and especially forgiveness. This makes it such a satisfying and memorable read, but beware, once you start it you will drop everything until you've finished it.
I recommend  the excellent extended teacher's notes which give  a deeper reading of the book.