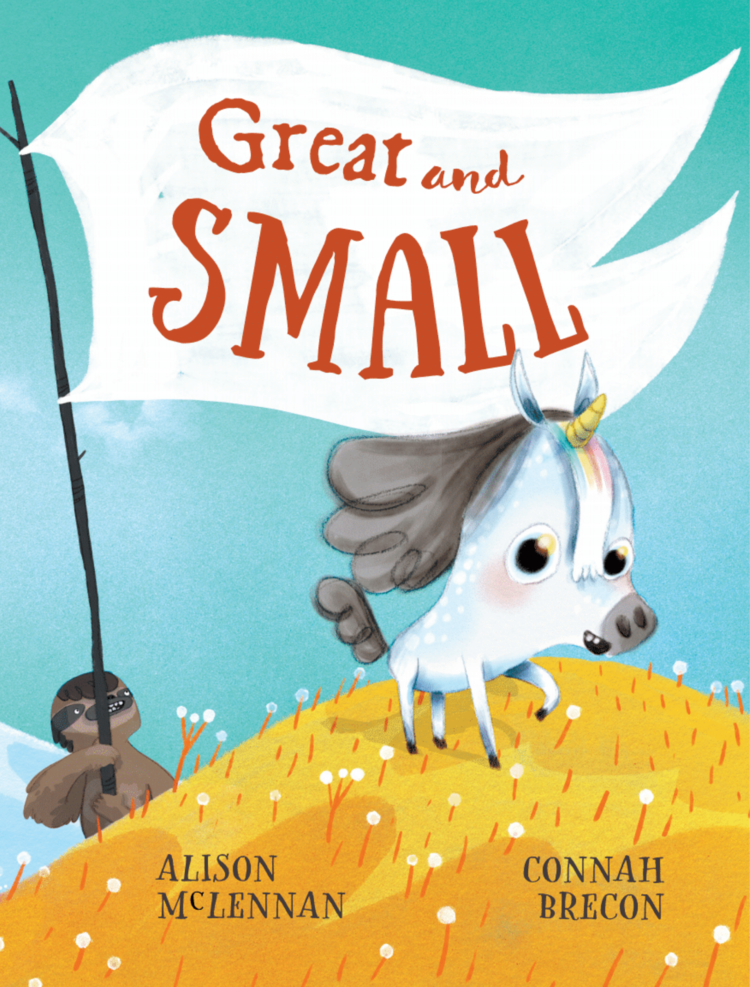 Great and Small
Written by Alison McLennan
Illustrated by Connah Brecon
Reviewed by Sandy Driessens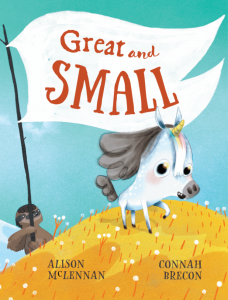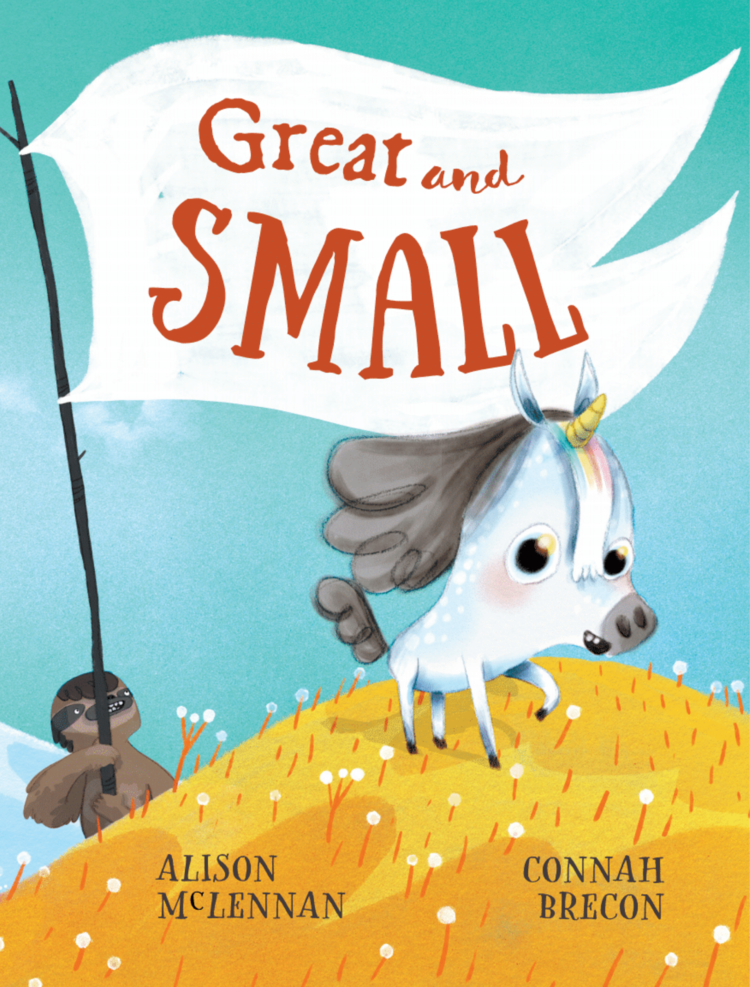 When I first saw the cover of Great and Small I thought, "What an unusual image of a unicorn".  Not graceful, not majestic, quite unique. Now that I've read the story, I realize … that is the point.
For a tiny unicorn, Eunice has big dreams. She really wants to compete in the Great Unicorn Games. She trains day and night with her friends. On the day of the Games, she gives it everything she has … but Eunice comes last … again. Whilst being consoled by her friends, Eunice has a wonderful idea and, with their help, creates Games where everyone had a chance to shine.
Australian children's author, Alison McLennan, who debuted with, Hotel for Bees 2020, has created a lovely story, using lyrical language that will engage her young audience. Alliteration and descriptive verbs cleverly give the text movement and add to the excitement surrounding the Games. Her characters' speech makes them relatable and endearing.
Connah Brecon, a British author-illustrator currently living in Melbourne, has created images that complement the theme and context of the text. With predominately full-page spreads, that appear to be watercolour and crayon, the use of light creates the mood for each scene. The characters are exactly as they should be … simple, quirky and loveable, with unique personalities. The details add humour and the lines and shadows give the feeling of an athletic event. The endpapers reinforce the idea of unity.
Great and Small will be a delightful book to share with any child or group of children aged 3 to 8years. It celebrates diversity, encourages unique abilities and enjoyment in participation. There is an enthusiasm in Eunice, the Unicorn that may be inspirational for little athletes.
Storytorch Press 2022