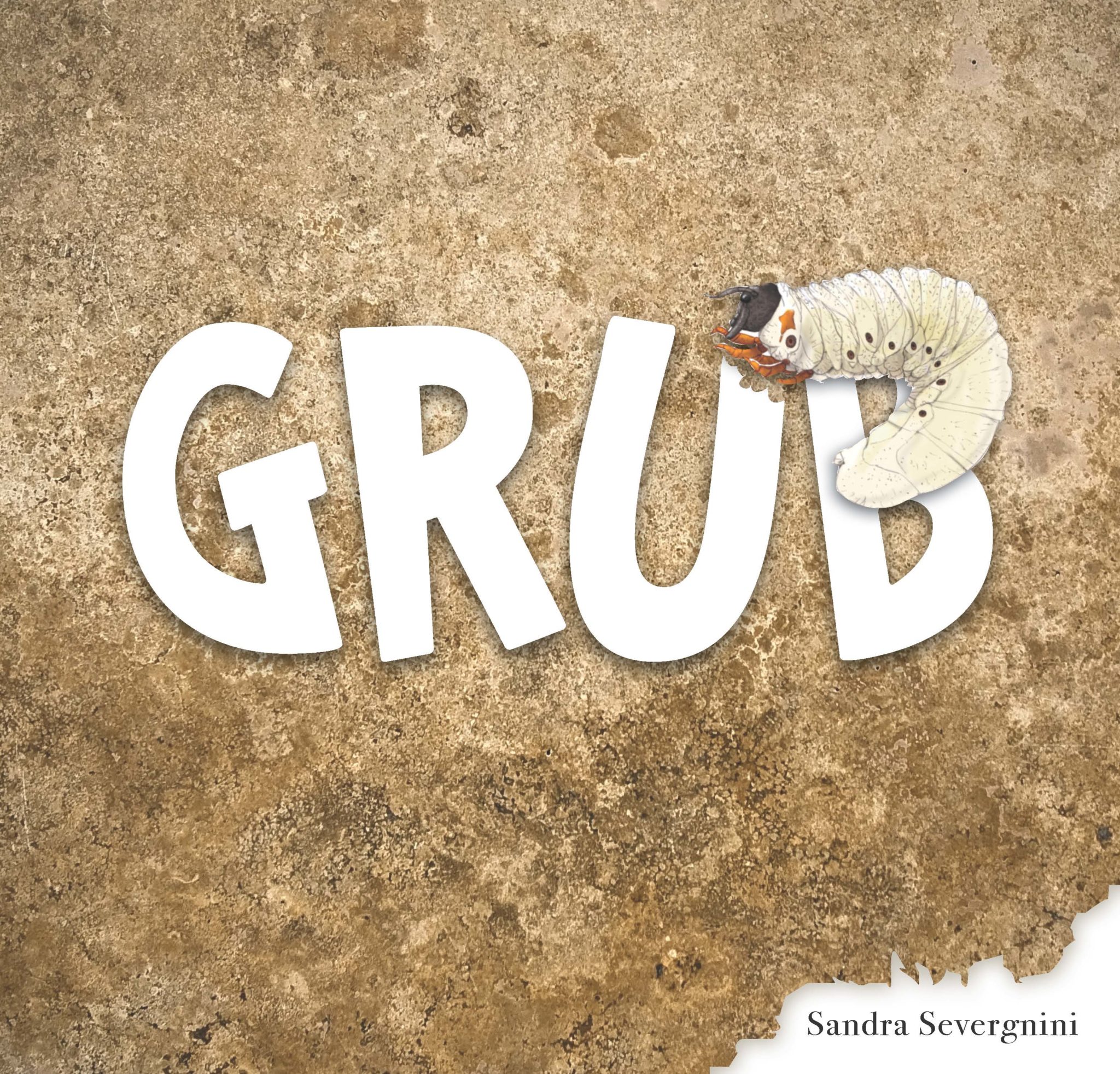 Grub
By Sandra Severgnini
Reviewed by Mia Macrossan
Sandra is really hitting her stride as a children's picture book illustrator as is shown in her impressive new book Grub. By the way, what a wonderfully direct, simple, memorable and somehow very Australian title. She is the illustrator of In the Shadow of an Elephant, Where's Lucky?, Boogie Woogie Bird and The Christmas Garden.
Grub is small and white, living in an old log on the floor of the rainforest. He senses that he is about to change and wonders what he will become.
He asks his various friends, a ladybird, a butterfly, a cicada, a dragonfly and finally a stick insect if he will be like them. But no, after lots of eating and eating, he turns into something quite different and very splendid.
This is a very informative book about the different ways in which all these animals change from their immature forms into their adult stages as Sandra, uses all the correct terminology throughout, as well as illustrating them in glorious closeups.
After reading this book a child should be able to recognize each stage of Grub and his friends as the endpapers cleverly show the immature larval stages in the front and the mature version of each animal in the back.
It is perhaps inevitable that readers will be reminded of Eric Carle's The Very Hungry Caterpillar but Grub, as a book about metamorphosis more than holds its own as it has more detail and in a completely different way, is just as beautiful.
Sandra's illustrations are stunning – showing Grub and his friends in page after page of careful accurate detail and the text is simple and direct, letting the illustrations impart much of the information.
A book that needs to be in every child's  home and all school libraries.