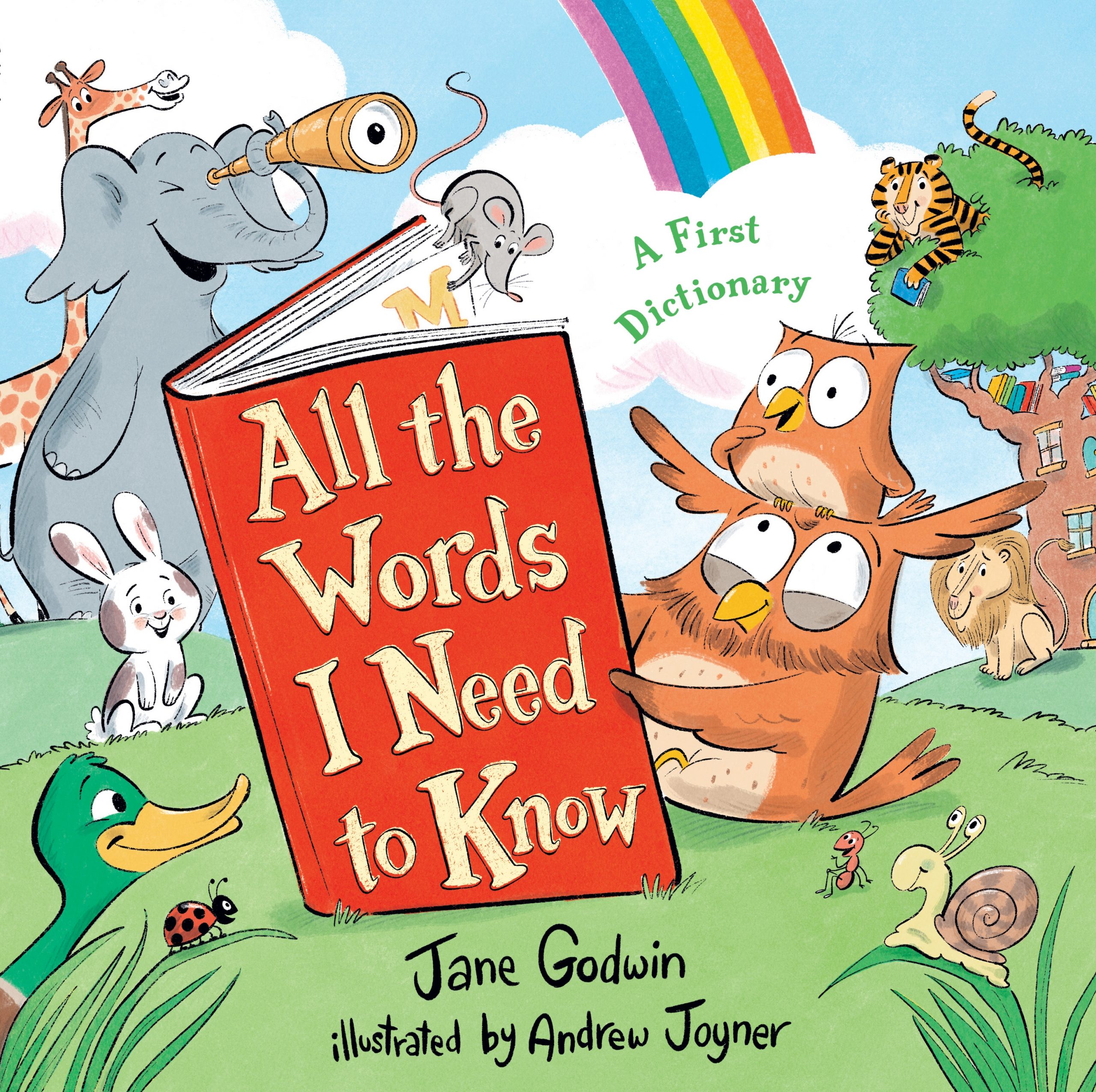 All the Words I Need to Know
Written by Jane Godwin & Illustrated by Andrew Joyner
Reviewed by Sandy Driessens
"All the words you need to know
Will help you as you learn and grow.
From ant and ball and yak and zoo,
Here's a word book JUST FOR YOU!"
Jane Godwin, an Australian author and publisher at Penguin Books Australia has created a First Dictionary for young children. Godwin works through the alphabet, using the first letter of each word, as dictionaries do, with comments from two owls, who are the teachers. Throughout the book they ask questions that are relevant to each word. Beginning and ending with rhymes from the teachers, the story, ends up in the zoo.
Australian illustrator and cartoonist Andrew Joyner has created images that are subtly Seussian, which is not surprising, considering his contribution to Dr Seuss's The Horse Museum. With some letters filling full-page spreads and others, one or part pages, Joyner has infused humour into his colourful images. The owls' comments are enclosed in speech bubbles and are easy to read with the font being free writing. In the zoo, completing the story, he has included images from the book, so in essence a 'Word Search' in pictures.
Little ones will be entertained by the images and early childhood teachers/parents may find this a fun introduction to recognising words.
For 4 to 7year olds.