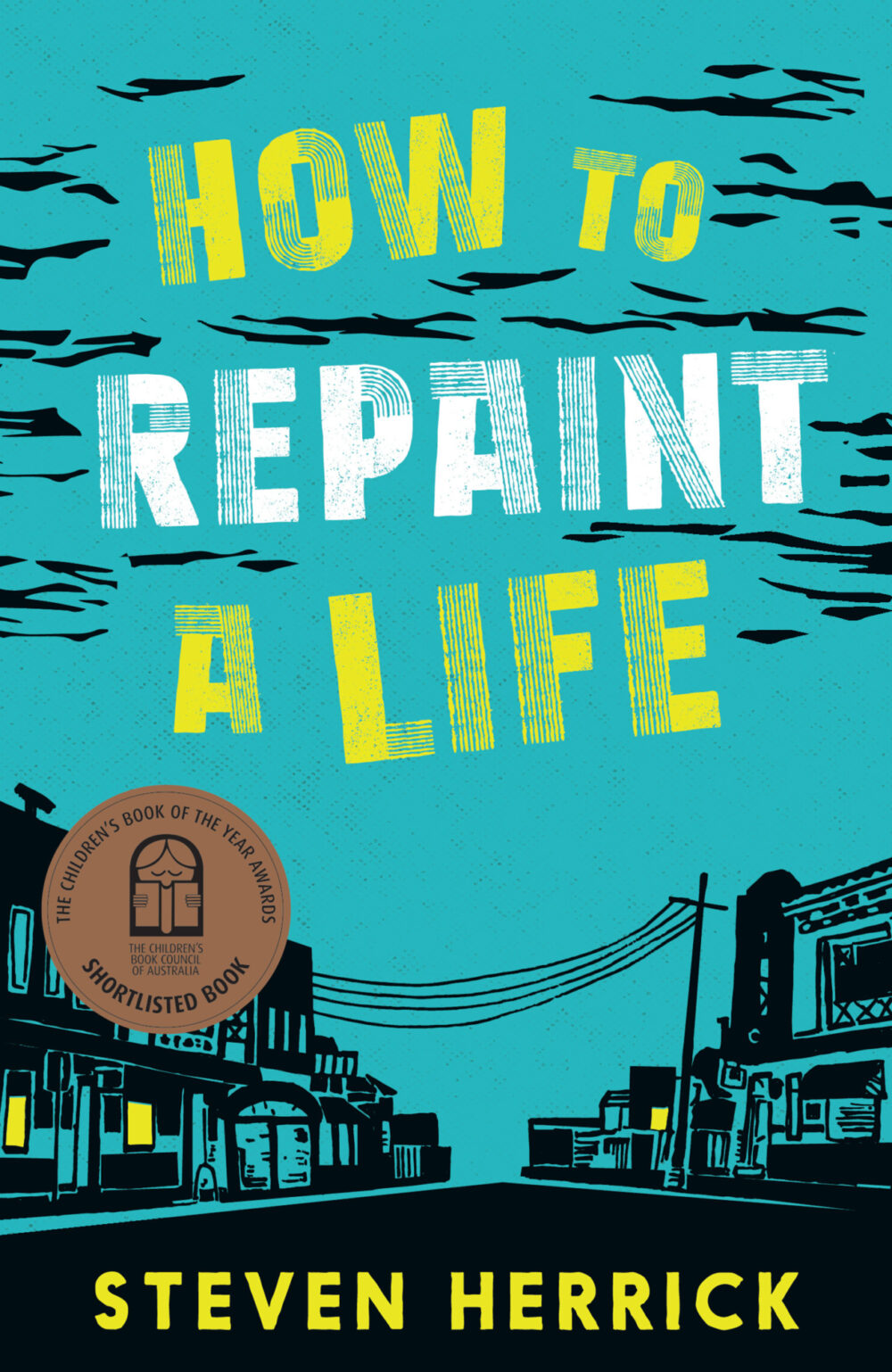 How to Repaint a Life – CBCA Honours Older Readers
By Steven Herrick
Reviewed by Mia Macrossan
Brisbane born Steven Herrick has been writing fiction, poetry and verse novels for young people for many years. His latest, How to Repaint a Life is an honour book in the 2022  CBCA Older Reader category.
It is the story of 17yr Isaac who leaves an abusive father to create a new life in a new town. He gets work making coffees at a rundown café and makes friends with Sophie, another teenager also looking to change her life.  Herrick deftly shows their contrasting experiences of home and family life. Isaac's mum left him ages ago, leaving him alone with a violent drunk father. Sophie, on the other hand has  parents who are loving respectful and nurturing. Her dad, Gerry, a former poet now works for the council by day but graffities at night.
Despite his unpromising background Isaac is a gentle sensitive soul who makes a conscious effort to keep negative thoughts to himself and to let the positives play out in his life.  Sophie is immediately attracted to him as he is so different from the aggressive misogynist Butler, the boy at her school who makes a play for her.
Herrick carefully shows the progression of this triangular relationship in short chapters, pinpointing a scene, an emotion, an event, gradually adding texture, colour and depth. Sophie and Isaac are both appealing characters and it is a pleasure to read about their journey. Their story, in contrast to many written about these themes for this age group, is a happy one with a believable positive outcome. The universal themes of school, friendship, fitting in and taking control of your future will appeal to young readers.
A well deserved Honours win in the 2022CBCA Older Readers awards.