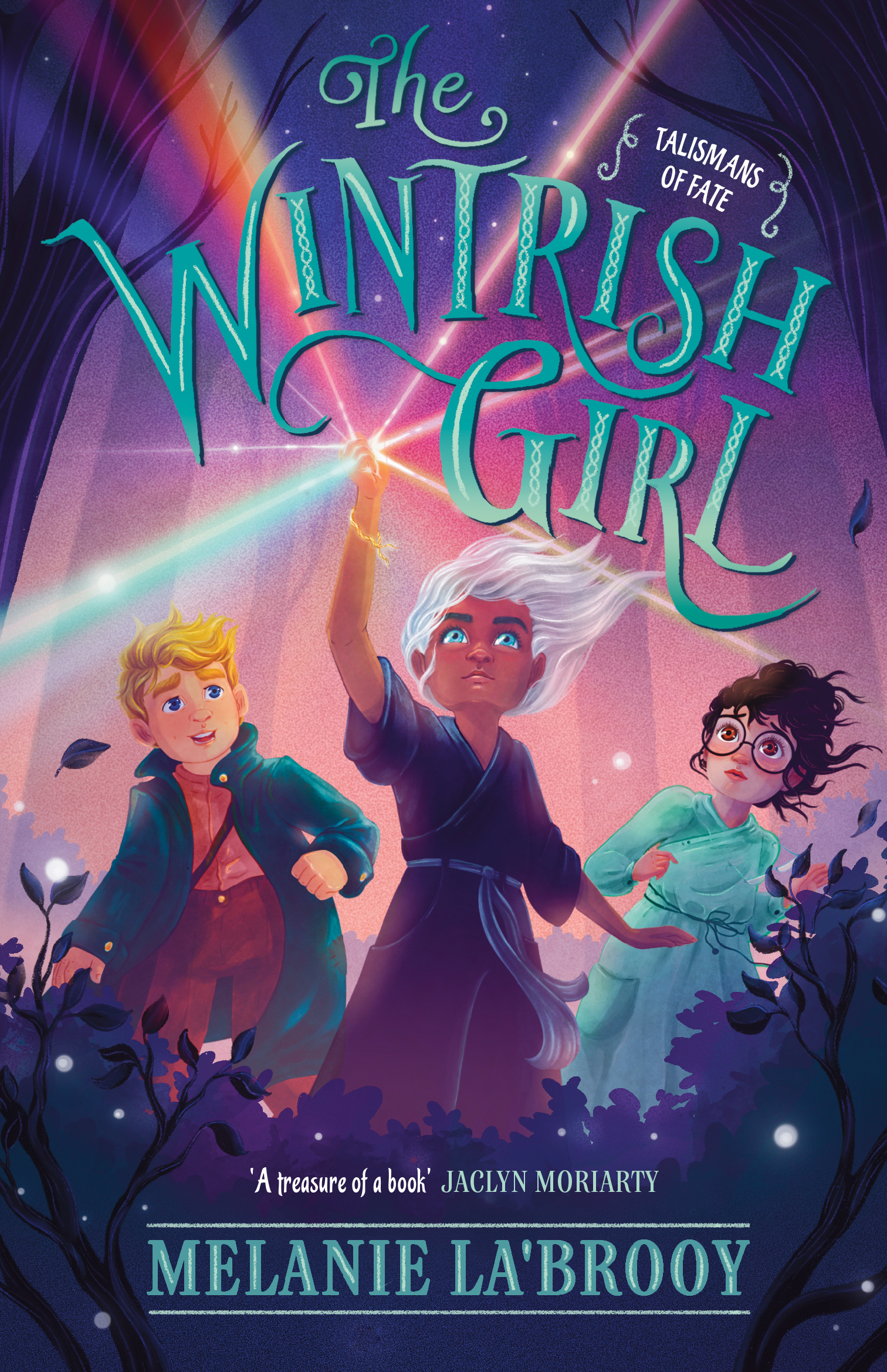 The Wintrish Girl: Talismans of Fate #1
By Melanie La'Brooy
Reviewed by Mia Macrossan
Melanie is a successful  Australian writer of adult novels, this is her debut novel for children.
A Wintrish Girl just snaps, crackles and pops with action, humour and invention.  Set in the Empire of Arylia its central character is Penn, the knot-sister and servant of the future Empress, Seraphine. Penn is an exile from Midwinter who longs for her home and family. Arylia is isolated from other provinces and protected from evil Malevolence by The Shroud, a barrier created and maintained by Marvellance, a power for good.
The story opens on Talisman Day, the day when each Arylian child gets a special power from the Casket of Fate that grants membership in one of the four guilds. To her surprise Penn also gets a talisman, one that sets in train an exciting and challenging chain of events. Penn is befriended by Juniper, a girl not as prejudiced as most Arylians and by Arthur, a hapless boy who has fallen through a portal from another province.
Their adventures are many and complex and involve dragons, ruined castles, whirlpools, mysterious libraries, Revivification, Smungleweed, and a Huggle beast.
As well as being an addictive page- turner this story has strong emotions at its core. Penn's need to belong is palpable and her intricate relationship with her Seraphine is sensitively developed. Other themes include trust, friendship, identity and courage.
Melanie obviously enjoyed creating a very detailed world and readers have a lot of information to keep track of but she keeps the action going non stop and writes in a witty accessible style that totally engages the reader.
 A welcome original addition to the fantasy genre, bring along the sequel!