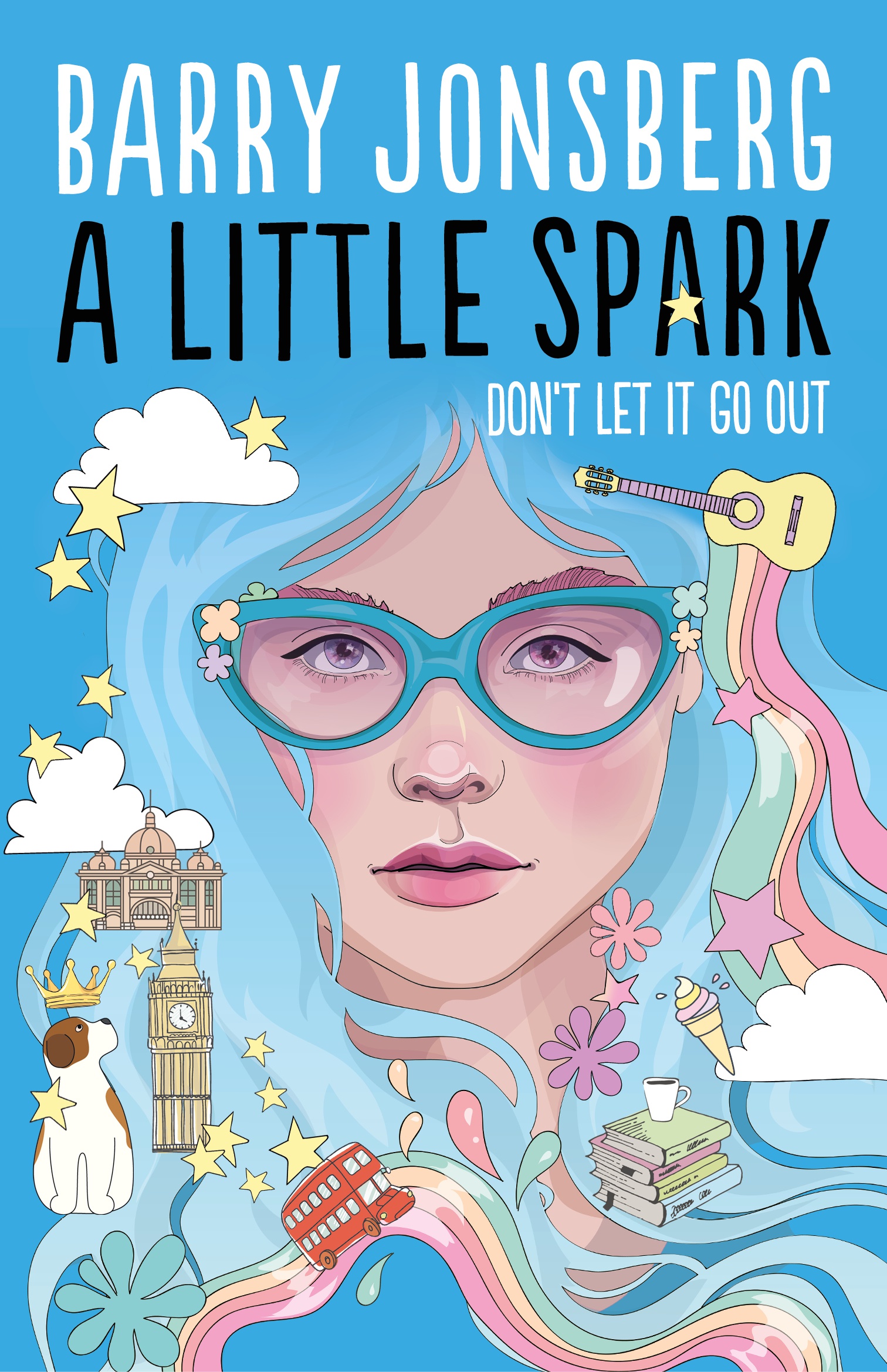 A Little Spark
By Barry Jonsberg
Reviewed by Mia Macrossan
Most of Barry's novels are about complex family relationships negotiated by a teenage protagonist at the centre of the action. Here in his latest, A Bright Spark, he deals with the fallout from divorce.
Cate is 13 living with her mother and her partner Sam, spending every second weekend with her dad, Mike, who does his best to make their time together special. He goes out of his way to create situations and experiences Cate will remember and that will feed or 'spark' her imagination, for Cate is a very talented writer. 'You're only given a little spark of madness. You mustn't lose it,' p173.
When Sam is offered a job in London Cate is in a serious dilemma – will she go with her Mum and Sam? But then she will have to part from her dad, and have to leave her school and her best friend Elise, whose parents are also in the throes of a messy, painful divorce. Does she have a choice? Both Cate and Elise feel powerless, 'a token in a game' in their own families.
In the midst of this emotional turmoil one of her dad's created situations goes spectacularly wrong and matters escalate from there.
Barry writes with his usual flair and insight, using humour to great effect to diffuse highly emotional and sometimes harrowing situations. Cate is a believable and relatable person although I found the description of her amazing writing talent a bit excessive. .
Dealing with divorce is always difficult and every child's experience is different despite some commonalities (cleverly pointed out by Cate to Elise at one stage). This novel presents one scenario that makes for engrossing reading and raises questions about the roles of fathers and mothers, of new partners, and the effects these changes have on children and their friends.