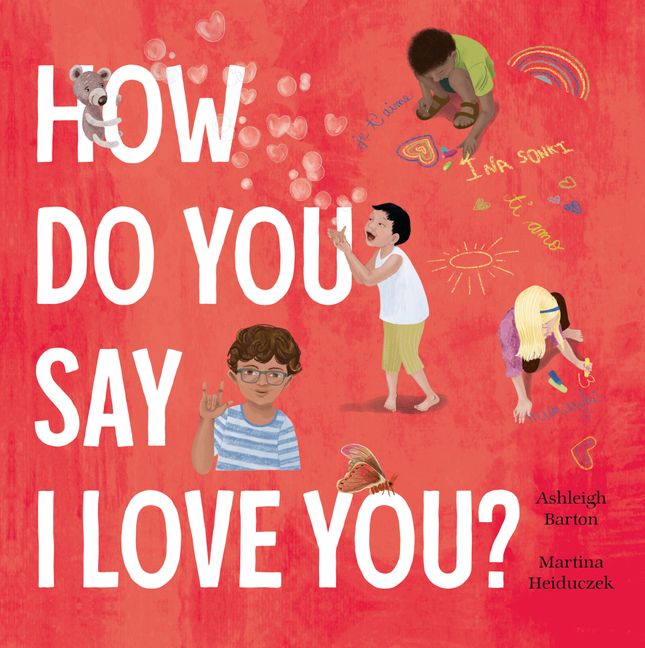 How Do You Say I Love You?
Written by Ashleigh Barton
Illustrated by Martina Heiduczek
Reviewed by Sandy Driessens
People express their love with different gestures and words. Come on journey around the world and learn how love is expressed in diverse languages, traditions and across generations.
Ashley Barton has written a lovely story in rhyming verse, which captures the rhythm of life and tempo of shared affection. Her text captures the essence of the countries visited and each stanza ends with "I love you" in the language. Spanning a day, she vocalizes the variation in excitement over that time.  Her summary of the countries and language, at the end of the book, is easy to understand and she cleverly uses each child's name.
The illustrations by Martina Heiduczek complement the text, beautifully. The colours and images, on full-page spreads, transport you to the country, vividly and the characteristics of the children depict their innocence, joy and excitement. Auslan and other physical expressions of love are delightfully created and give the book a feeling of warmth and comfort.
I enjoyed this book immensely. It is a wonderful, gentle way of sharing diversity and an engaging introduction to learning a new language.
Excellent for Early Childhood, schools and families.