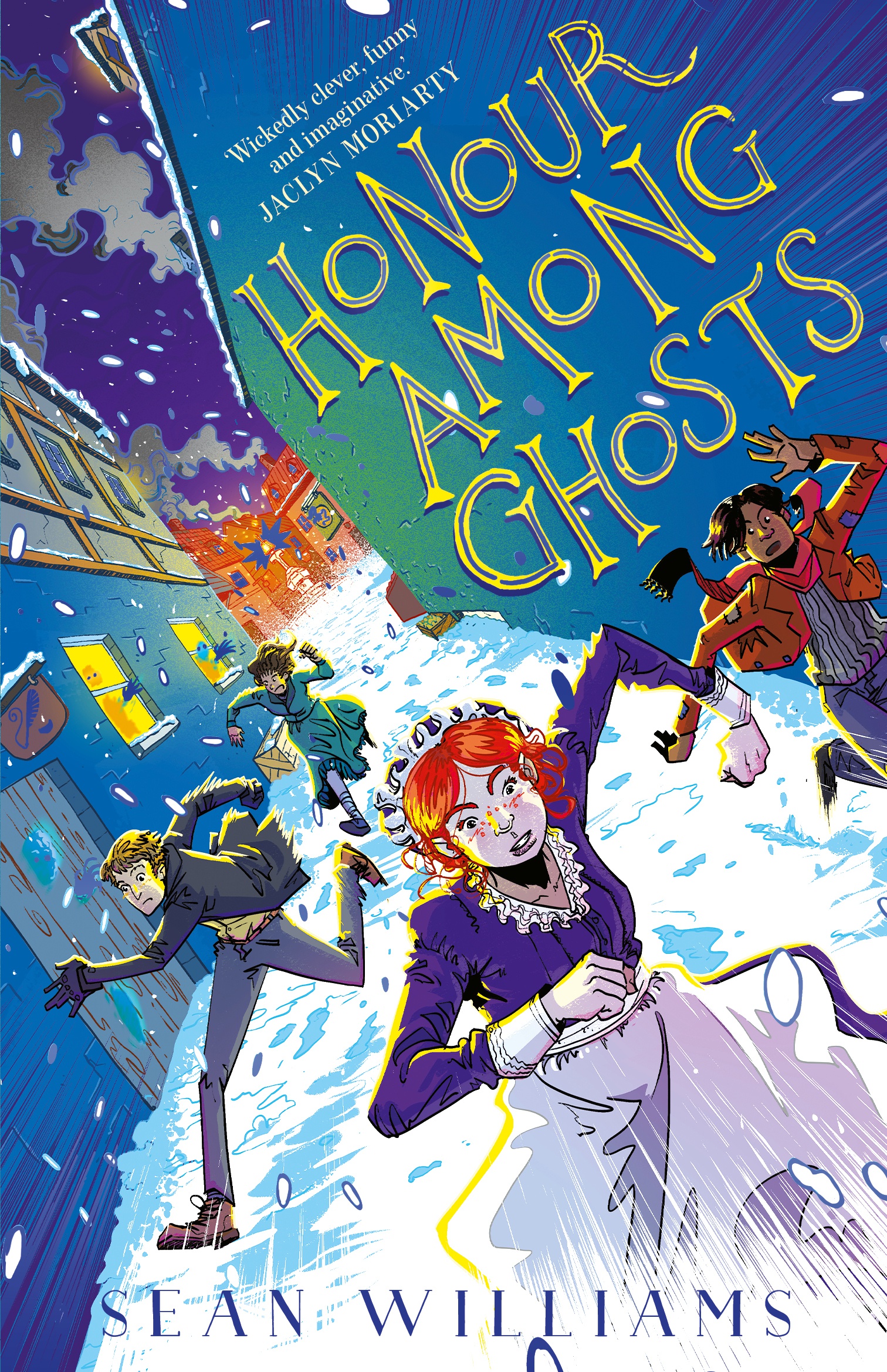 Honour Among Ghosts
By Sean Williams
Reviewed by Mia Macrossan
Sean Williams has written over fifty novels including the CBCA Notable Her Perilous Mansions. Here he has created an intriguing fantasy mystery, characterised by the same quirky original magic of the world of Her Perilous Mansions.
A special mention goes to the weather in this story as it takes place just after the dead of winter and there is snow, fog, ice, wind and a constant penetrating cold that influences much of the action.
When her dad is jailed for stealing, his loyal daughter Penny knows its all a horrible mistake but how can she prove his innocence? She teams up with her best friend Colm and finds more than one odd thing is happening in their village.
Things are disappearing from their rightful places and reappearing where they will do most good. The trouble is that it always looks as if a theft has taken place leading to more vulnerable innocent people being put in jail.
Mab, the town scribe's apprentice and her homeless friend, Niclas join forces with Penny and Colm to find an explanation for these strange events.
The reader is always one step ahead of these four as the title gives a pretty big clue as to who or what is responsible but its fun to accompany them in their discoveries.
Sean carefully builds up the tension as the four, on their own, as a pair or together, work it all out. Each of them has their own particular foibles, dreams and personal problems to solve which makes them touching and believable. The writing shifts in focus from one to another as each one finds another clue to a mystery that increases in complexity.
Sean shows a warm understanding of human nature and a gentle humour in writing about all the different people the village which makes this an appealing story that has something for every middle grade reader to enjoy.