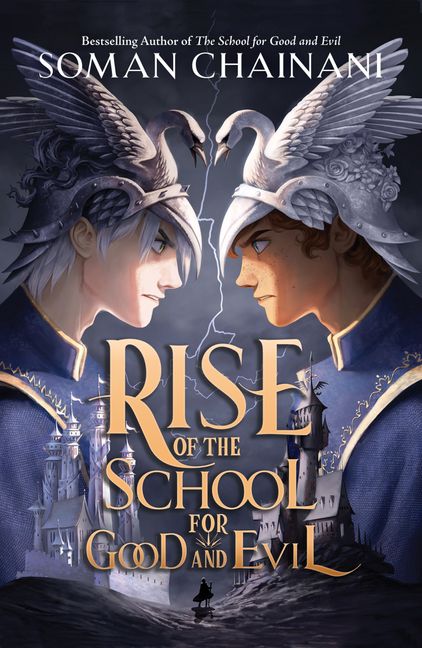 The School for Good and Evil (7) – The Rise of the School for Good and Evil
By Soman Chainani
Reviewed by Jane Swinton
This story is the prequel to the immensely popular School for Good and Evil series. This is the first title in the series that I have read. Not having read any previous titles doesn't hinder the enjoyment this book offers.
It is set in a magical dimension, The Woods. Twin brothers, Rhian and Rafal battle the forces of Good and Evil and each other as they strive to maintain balance as School Masters. At its conclusion, the stage is set for the remaining titles to take centre stage.
If you are familiar with the series, no doubt this will provide wonderful insight into the backstory behind much loved books.
Incorporated into the narrative of the immortal teenage brothers' struggles are fantastical reworkings of well-known characters from much loved fairytales and children's stories. These characters are woven into the intrigue surrounding the magical brothers. At times the knowledge of the characters from other stories, such as Aladdin and Peter Pan, contrasting with their role in the story of the School of Good and Evil fiction can make it difficult to take the leap of imagination. If reworking of fairytales and classic children's stories are appealing to you then this is the series for you.
There are unmistakable elements of the Harry Potter world, but Soman Chainani offers a unique perspective on the magical world and particularly children's place in it.
 I would recommend it to the younger reader possibly 9-10 years, who will enjoy the head spinning 361 pages. There is a Netflix production underway, with the author as executive producer. This story would translate beautifully into film.