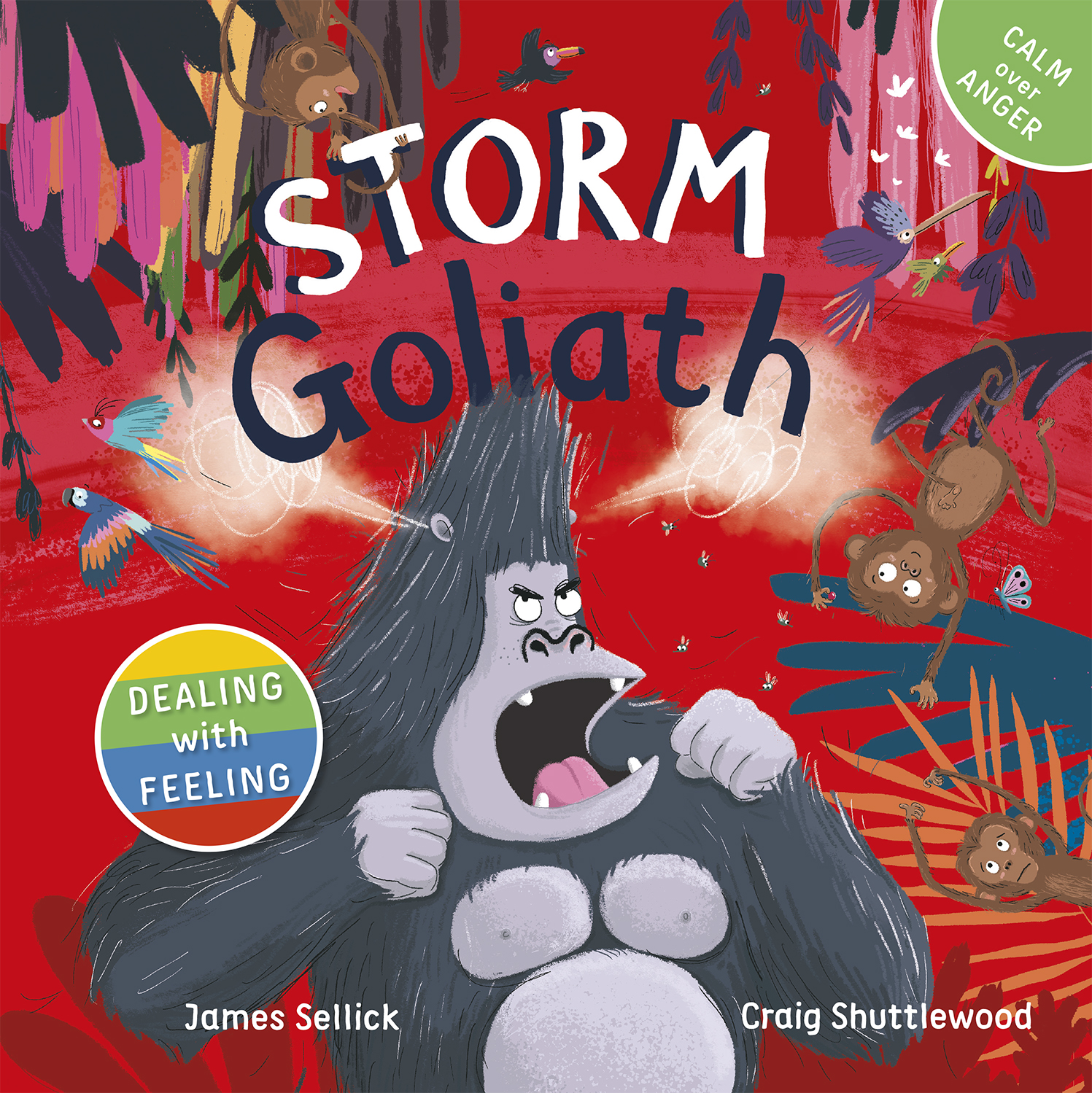 Storm Goliath
Written by James Sellick
Illustrated by Craig Shuttlewood
Reviewed by Margarite Igras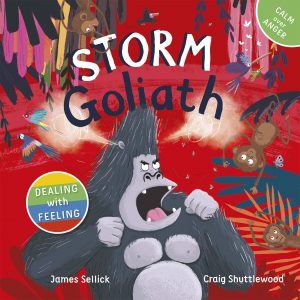 This attractive and instructive picture book about anger management has very expressive illustrations and includes an introduction to some creative language to explain the behaviour.
Goliath the gorilla can move from feeling on top of the world, to descending into destructive rage with very little provocation.  The tiniest thing could spark Goliath's anger. From birds singing, to crocodile crunching or the warthog whining.  His behaviour has profound effects on the other animals in the forest.  In his outbursts, he has smashed Luna, the leopards' relaxing rock, crushed Marvin the monkey's banana birthday cake and his new bottom scratcher and threatened Paco the parrot for copying what he said.  But something snaps and Goliath finds a way to calm the anger.
The text at times shouts from the pages in large capital letters. He KNUCKLE-STOMPED over to the party and he RIPPED the branch from the tree and SNAPPED it.  What an expressive joy for the reader of this book.
The bright colourful illustrations are a catalogue of expressions: from joy to annoyance, anger, rage and then reflection, sorrow and finally, the joy of finding a safe way to manage anger.  We are introduced to two new words that describe Goliath's emotions. Hanger is anger made worse by hunger. And Sanger is anger with sadness mixed in.
Written for younger children, this is quite a visual exploration of feelings. The child observes the triggers, the affects the outbursts have on the other animals around him, and how Goliath finds a way to calm himself and make amends for his behaviour.  A coping demonstration that could be a useful tool for dealing with overwhelming feelings.'
New Frontier 2022