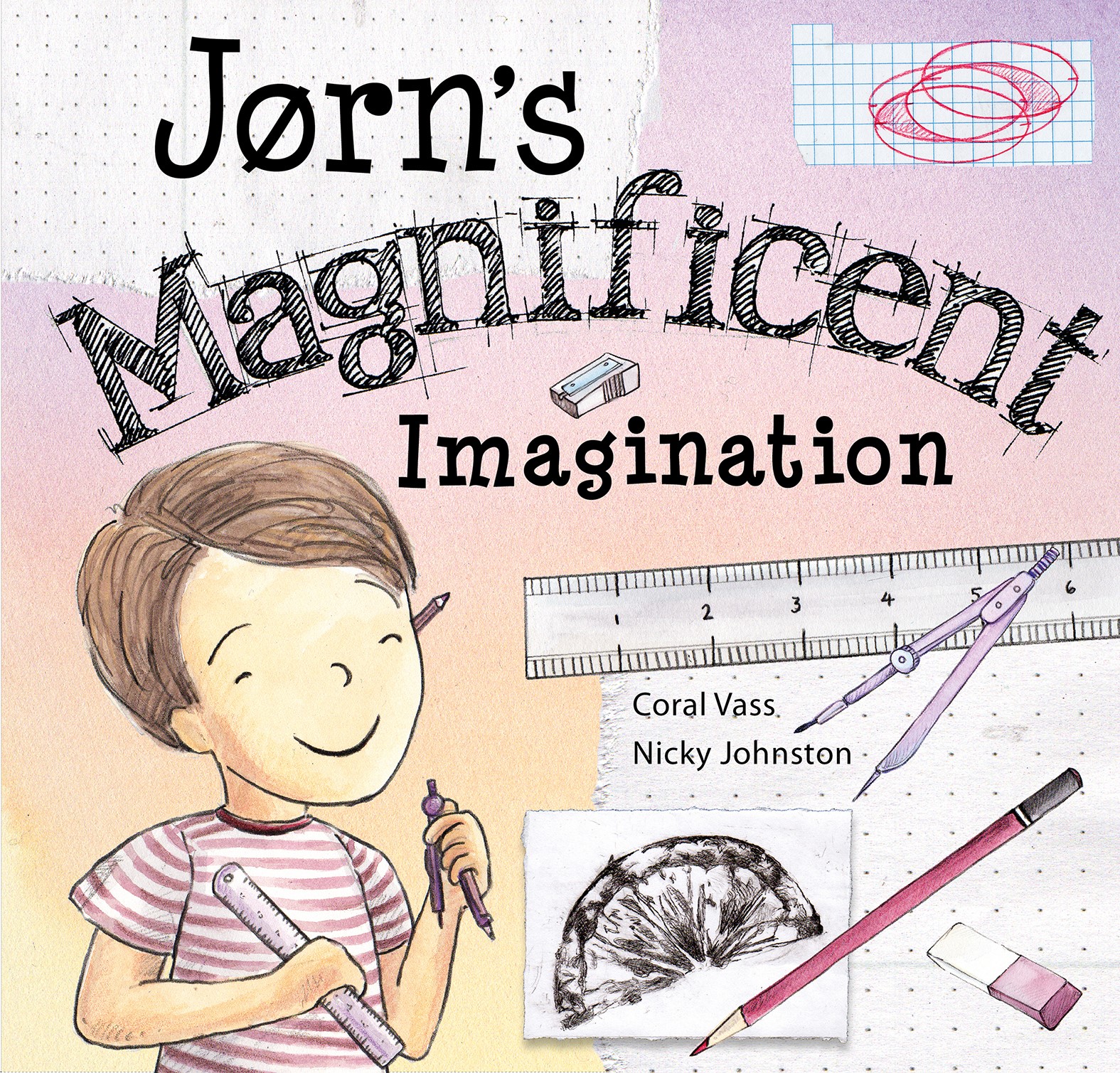 Jorn's Magnificent Imagination
By Coral Vass and Nicky Johnston
Reviewed by Sarah Custance

Jorn's Magnificent Imagination is the first collaboration between author Coral Vass and author/illustrator Nicky Johnston. The picture book shows us moments in the life of Jorn Utzon, the famous designer of the Sydney Opera House and how some of his earliest inspirations lead to the world-famous design.
Jorn's Magificent Imagination is a lovely and very clever picture book about the importance of ideas and imagination. We follow a young Jorn as he is fascinated by the shapes of seashells, flowers, swans, and even leftover orange peels! As he starts to draw, craft, make, and build, most people don't know what to make of Jorn's designs.
As Jorn grows older he enters a worldwide competition to design a landmark and even though he ends up winning the competition he still finds that people don't know what to make of his ideas. From the beginning stages of planning to the actual build, Jorn is still faced with many people disliking his designs, but what will they all think when it is completed?
With deceptively simple wording and colour illustrations by both Vass and Johnston, the book cleverly leaves the reveal of the Sydney Opera House to the last page, so that young readers have many opportunities to guess what the magnificent landmark that the book is referring to might be.  The book includes beautiful end pages with one side giving us the timeline of Jorn's life (with great emphasis on the Sydney Opera House). This is the perfect picture book to give to any young creators and builders as it shows that not everyone may always like what you do but to never give up trying.